This lovely dresser was the first real piece of furniture we picked up after starting Anastasia Vintage.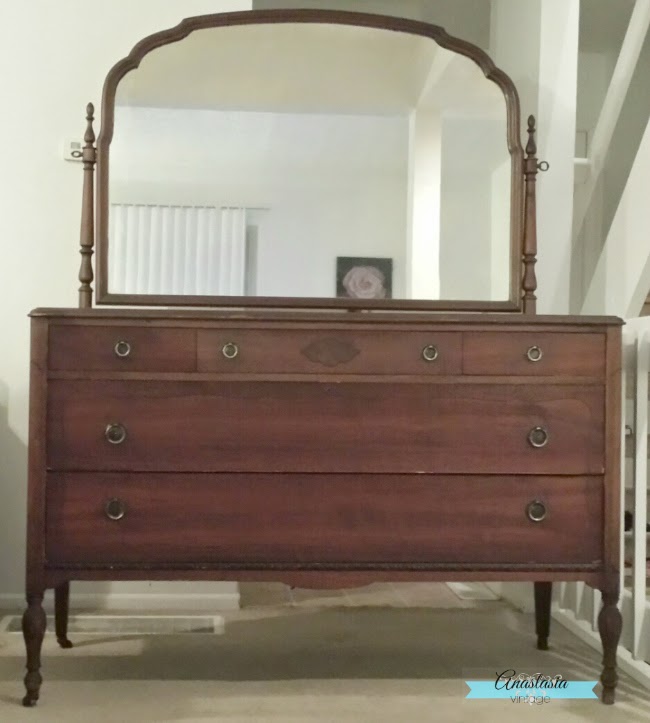 I was browsing the garage sale section of Craigslist and saw that it would be at an upcoming sale just around the corner from our house. Score! I wasn't thrilled about the price though, so I went prepared to do some negotiating.
The lovely gentleman selling the dresser told me that he had found it in a foreclosed home he was working on. Many people had come by to look at it, but no one had yet pulled the plug. And when he told me the price, I was shocked to hear that he was asking less than half of what he had posted on CL. Score again!!
We couldn't believe our fortune with this one. With just a few spots of missing veneer, it was in a-ma-zing condition. After a bit of research, I learned that it was manufactured by the Rockford Chair & Furniture Company of Rockford, IL (I always find it so neat to think about the journey of a particular piece and how it ended up in our hands).
It sat in our hall for months – we really wanted to do it justice, and as a life-long perfectionist, I sometimes don't want to start things for fear of messing them up beyond repair. Sad, I know, but I can be real with you guys, right? This blog is officially a judgement-free zone 🙂
We eventually chose a gorgeous peachy-pink for the color, and added an aged finish with some glaze.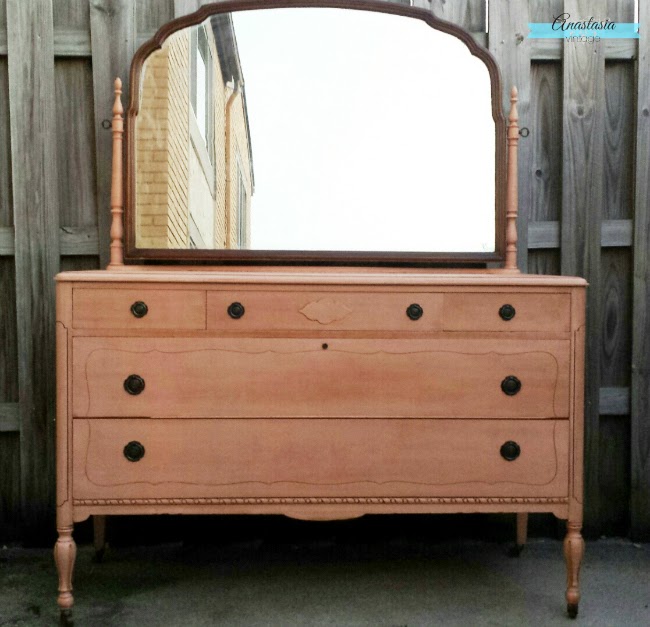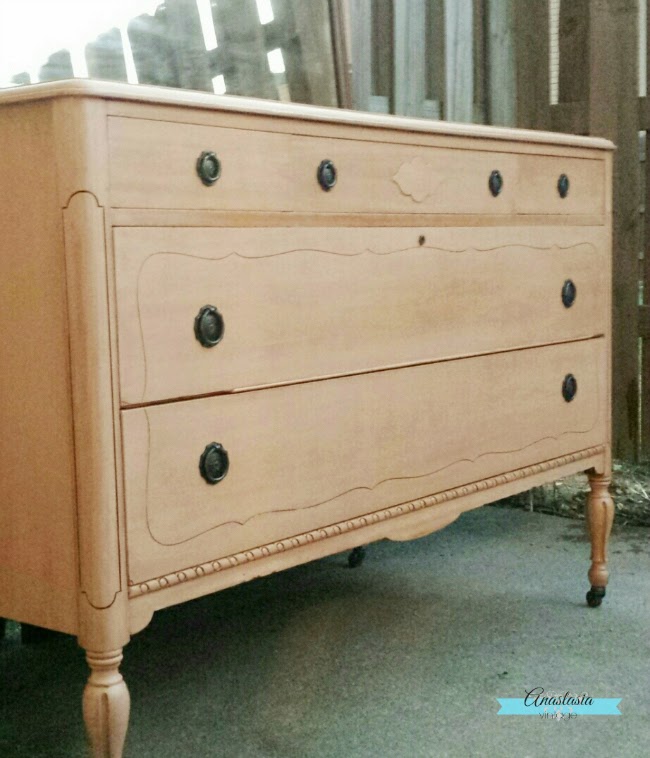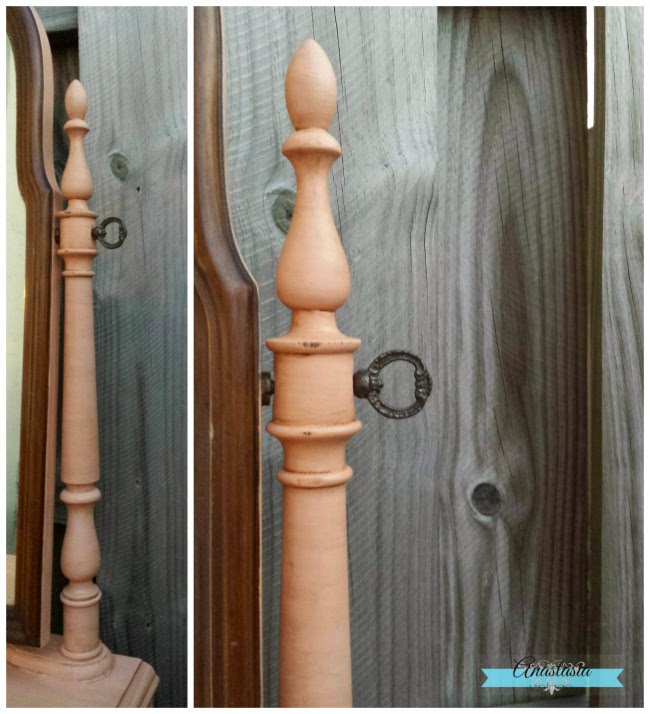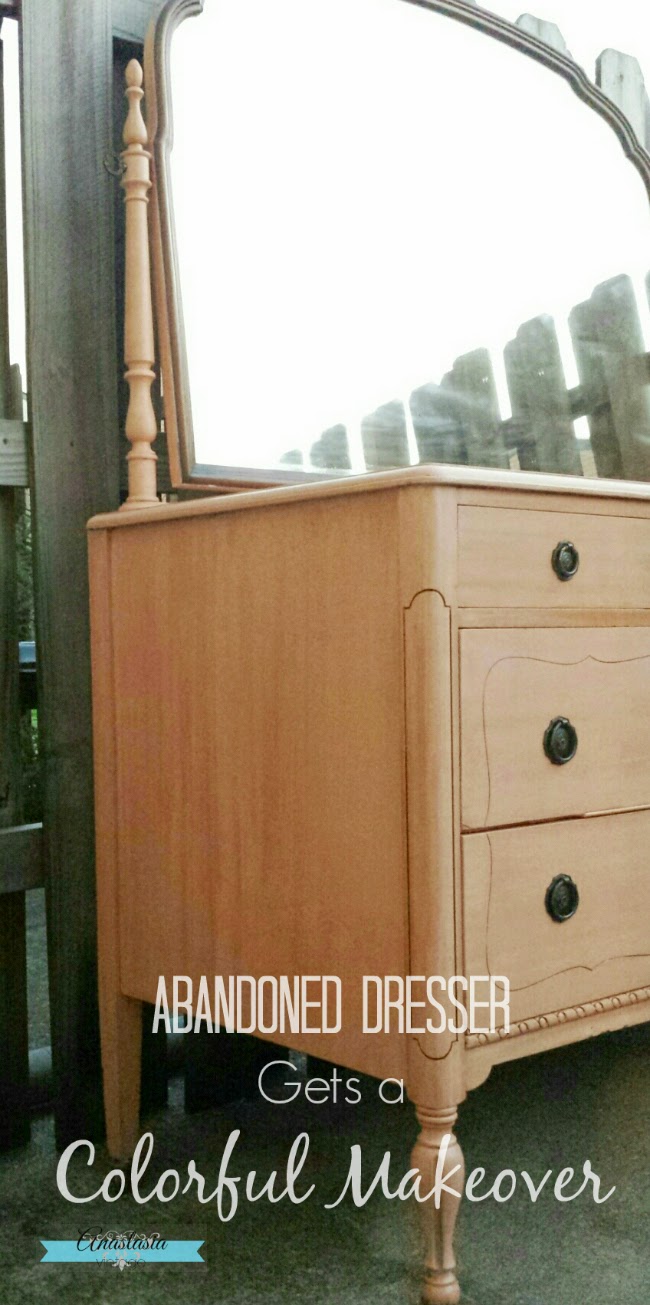 It was a big project, but we were so pleased with how it turned out. And within a matter of days, it was off to the home of a family expecting their first new addition in November 🙂
_____________________________________________________________________
Shared at these wonderful link parties!
This post appeared first on Anastasia Vintage (www.anastasiavintage.com)