I have always been a francophile. Since my parents enrolled me in French Immersion as a kindergartener, I learned to speak the language early and grew up loving all things French. So when we started Anastasia Vintage, one of the first ideas we wanted to tackle was a project with French typography.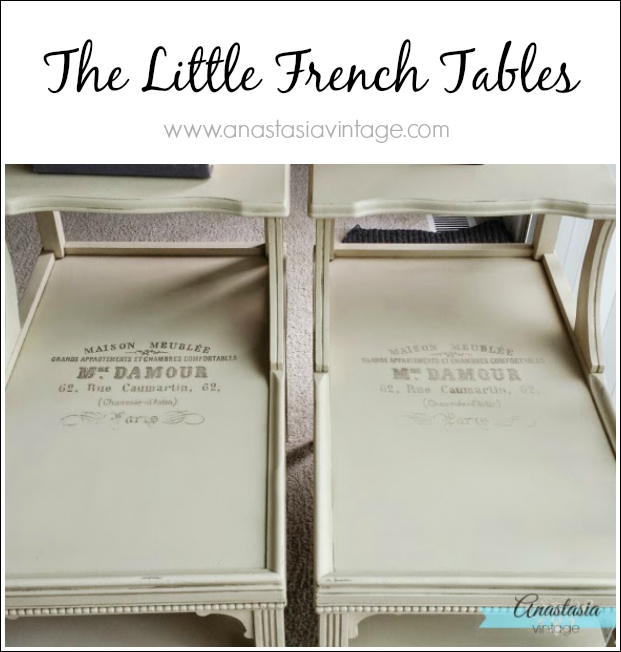 We found these little tables on Craigslist and immediately wanted to rescue them. The gentleman who sold them to us mentioned they were about 70 years old, and their age was definitely showing! They were broken in many places and very unevenly painted in a not-so-attractive brown color, but we knew with a little love, they would really shine.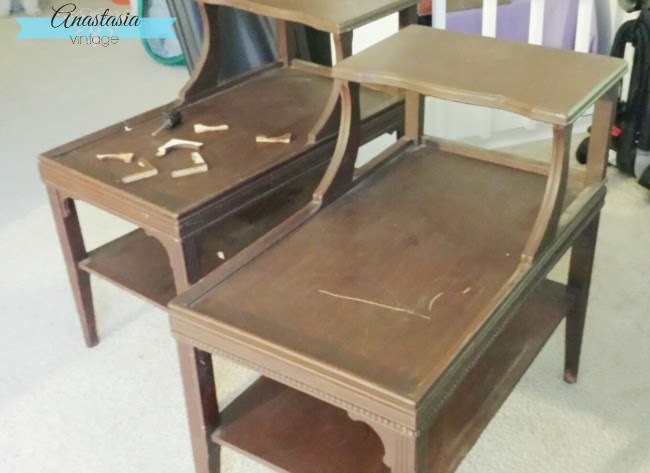 After stripping and sanding, we primed them with Kilz, then applied a few coats of Krylon spray paint in Almond. But even after all that, the tables just seemed to be lacking a little…something. You know that feeling when a project seems almost done but not quite? Like a great recipe that just needs a bit more salt to take it from tasty to awesome? That was the state of these tables.
 
Although they aren't French in style, a vintage typography graphic seemed a great choice to give them some oomph and complement the already lovely details. So we turned to our favorite source for vintage images, The Graphics Fairy!

Adding the darling Parisian apartment graphic took some trial and error. We first attempted the wax paper method, which left us with an image that was just too faint (maybe it works better on unpainted wood?) So we tried again using the blender pen method, and voila! It was the perfect touch these little beauties needed. To finish them off, we added a charcoal gray glaze and light distressing, and they were done!
(You can find info on the wax paper and blender pen transfer methods at The Graphics Fairy site, too!)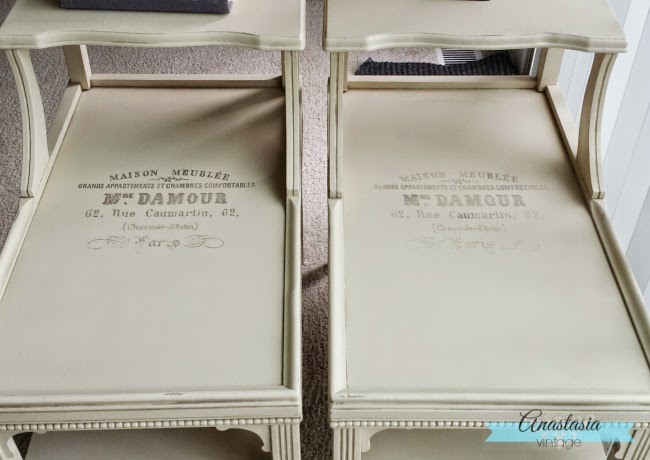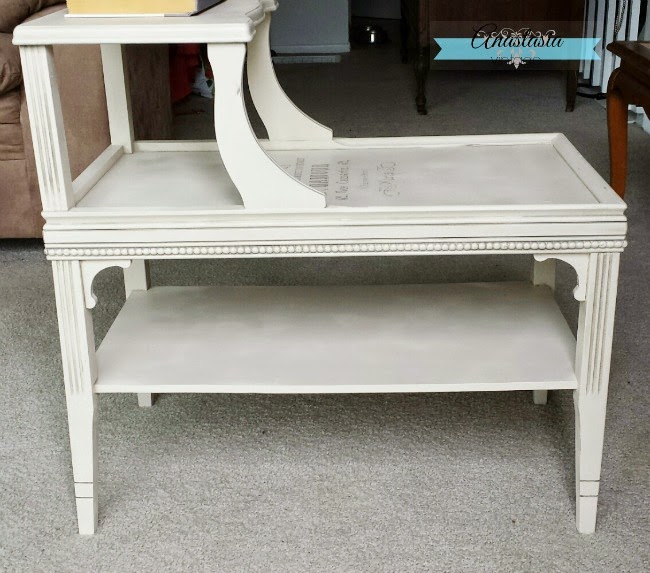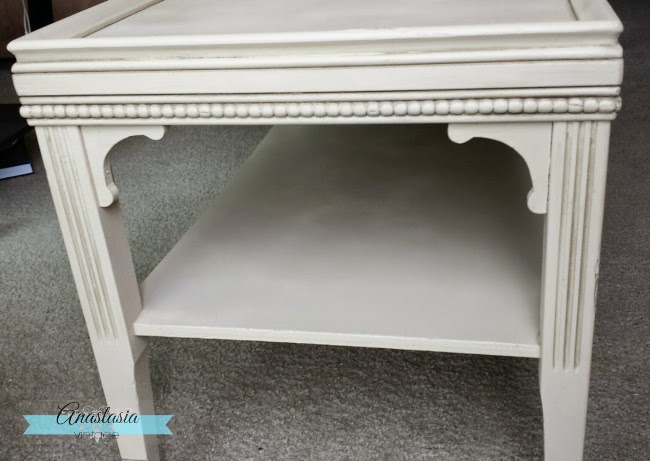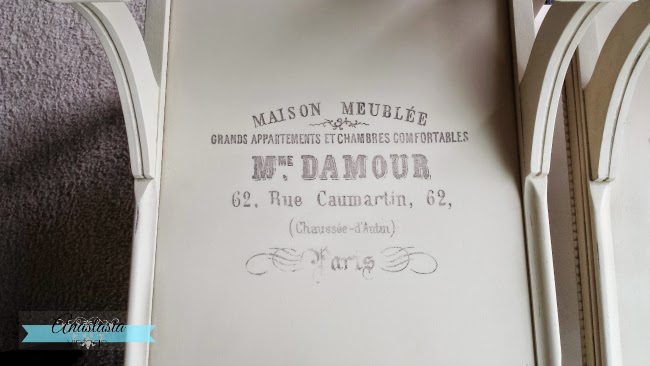 Just look at those lovely lines and curves! True, they aren't really French…but they should be 🙂
Tell me about your image transfer projects – what methods do you like to use?
---
If you enjoyed this post, we'd love to connect with you! Find us on:
---
Shared at these link parties
This post appeared first on Anastasia Vintage (www.anastasiavintage.com)