I'm not sure if it's the abundance of cloudy weather we've been having in central Ohio lately, but we've been really inspired to explore many shades of gray these days. It is such a wonderfully versatile color that compliments so many other colors. So much fun to experiment with, don't you think?
One of our earliest pieces was a lovely gray-beige coffee table it was gone in less than 24 hours. Woohoo! Raise the roof!! (Apparently, we're really into raising the roof these days 🙂 ).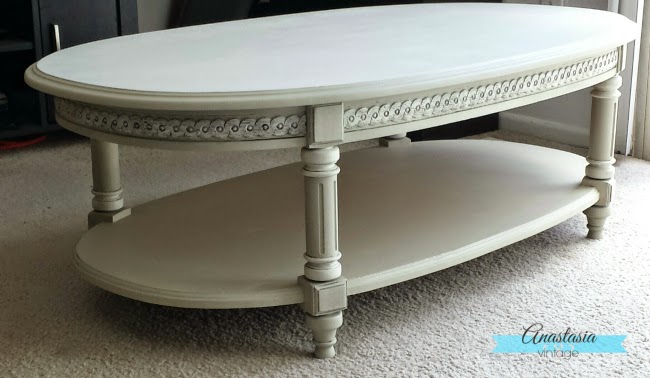 One of our more recent cloudy weather-inspired pieces was a Craigslist curb alert chair that was in pretty awful shape, but had loads of potential! It was solid wood and coated in an odd plastic-paint-like material that was flaking big time, and the seat was pretty stained and icky.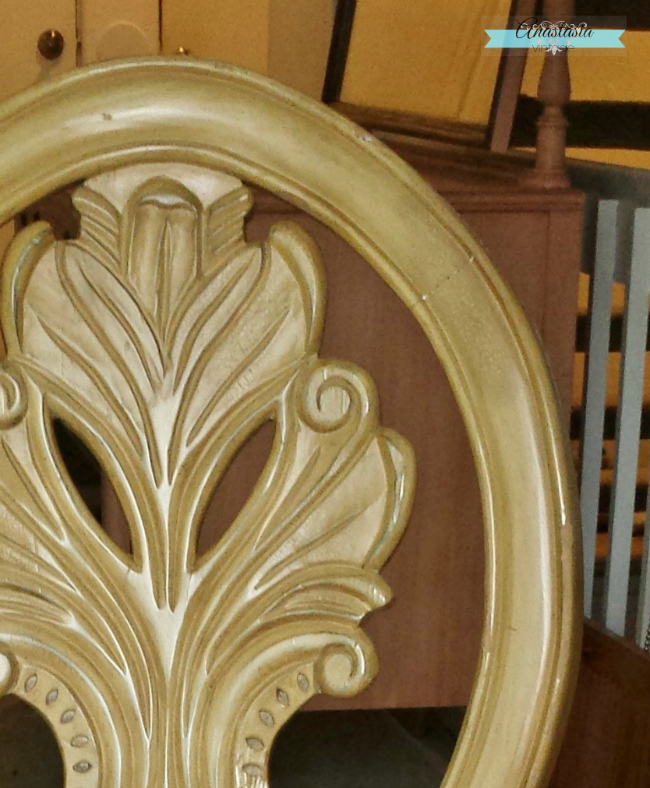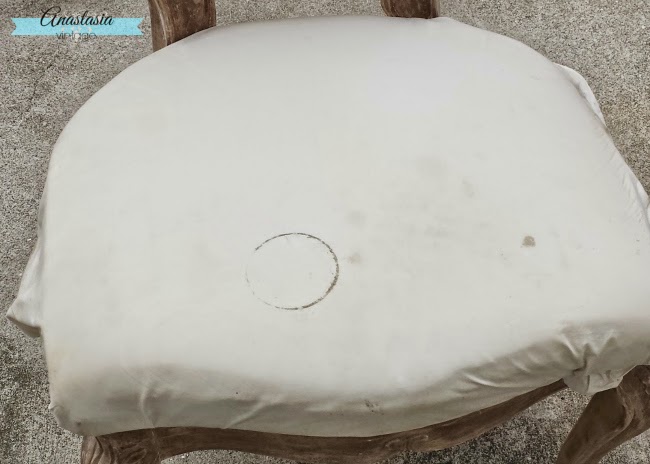 See what I mean? Ick.
We weren't even sure we'd be able to remove the plasticy-paint stuff, but we took a stab at it with our favorite paint stripper, and it worked like a dream.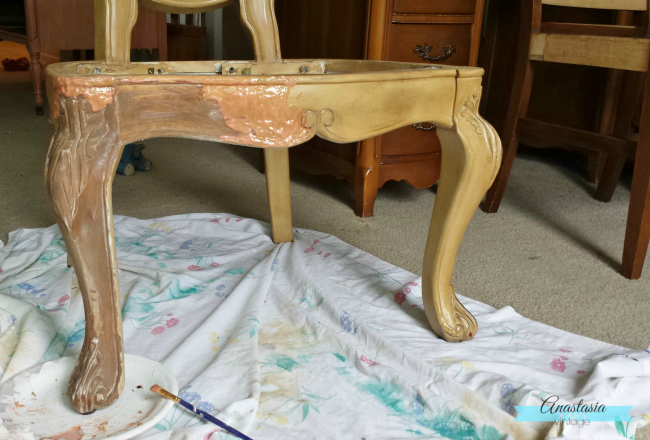 Pssst…recognize the dresser in the background to the left? 🙂
It took quite some time, but we finally got all of the paint removed. Isn't that carving just to die for?! Swoon…
Once we were down to the bare wood, we chose a lilac-grey tone draw out the ornate carving and curves. It wasn't difficult to find damask fabric that would mimic the chair's features without detracting from them, and once the fabric was chosen, we mixed up a custom color of chalk paint. Neutral enough to compliment lots of color schemes, with just enough lilac to give it some punch!
Quick sidenote: The "fabric first, paint later" rule applies for decorating any room of your home! If you first choose your decor pieces, finding a matching paint color is a piece of cake! It's much more difficult to select paint first, then try to find decor that's a perfect match 🙂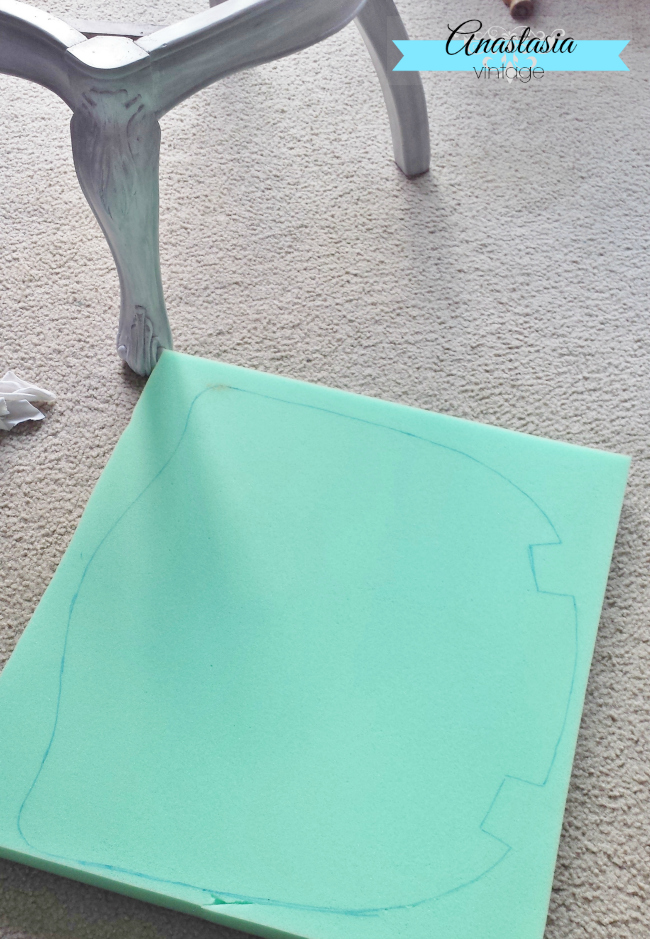 There was no question that the seat cushion would have to be replaced and re-upholstered (see aforementioned ickiness). So we went to work replacing the cushion with two inch foam, batting, and lots of staples.
Covering the chair with fabric was a bit of a challenge, since neither the seat nor the fabric had any perfectly straight lines. Our solution? Once the fabric was cut to size, we positioned it on the seat and secured it at the back with tape. That allowed us to flip it over, check its straightness, and reposition it as many times as we needed to get it just right before stapling it down. Give it a shot – it really works well!
The chair was a bit one-dimensional with just the first layer of paint, so we added a final touch of whitewashing and dry brushing to really give it some character.
And here it is!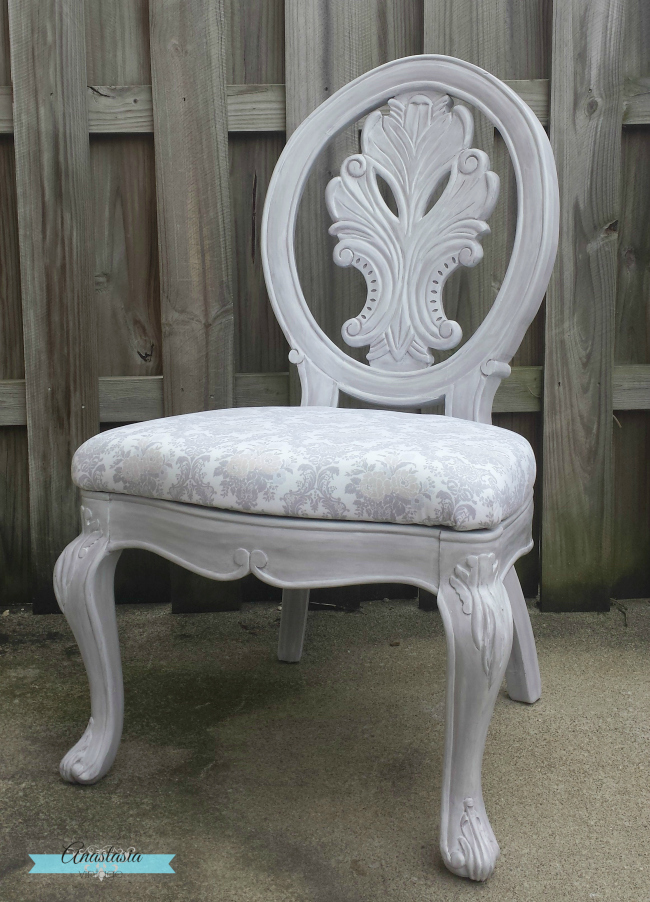 We just love love love the finished product!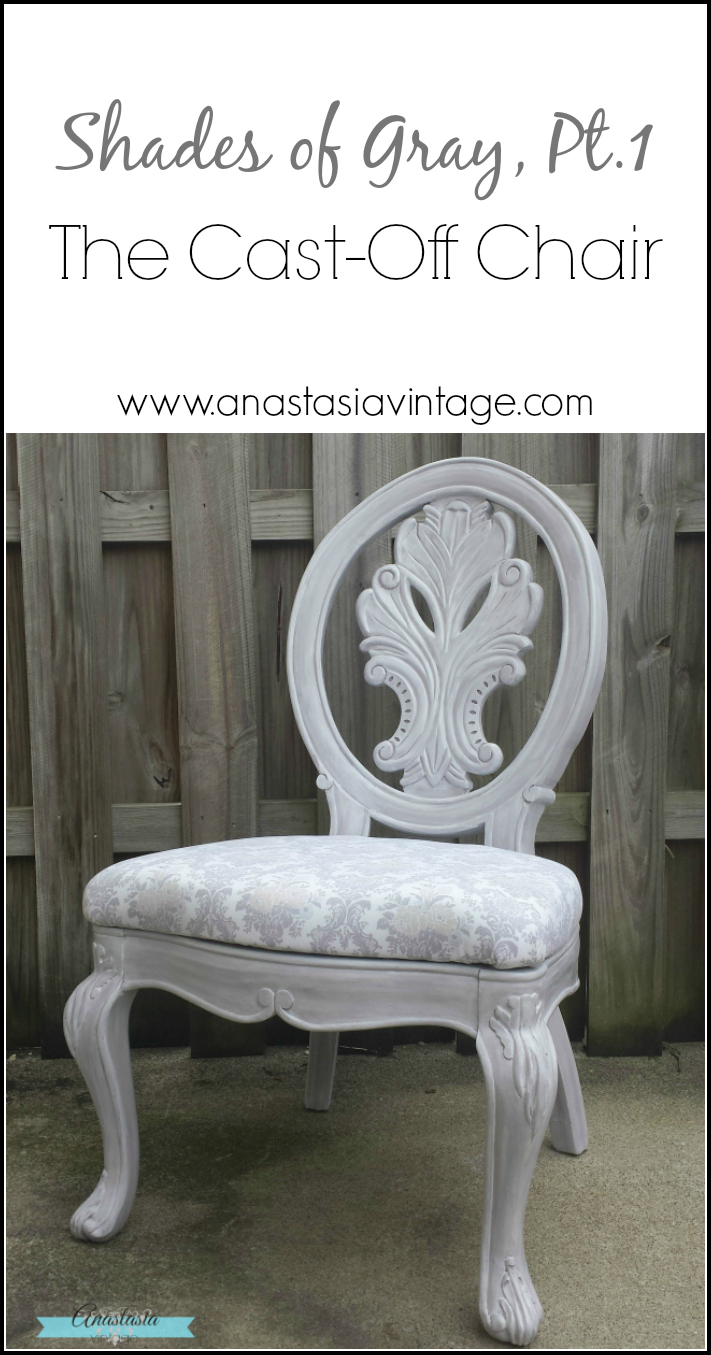 { Here's Part 2 of my Shades of Grey! }
Featured at: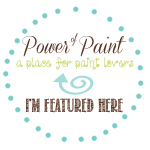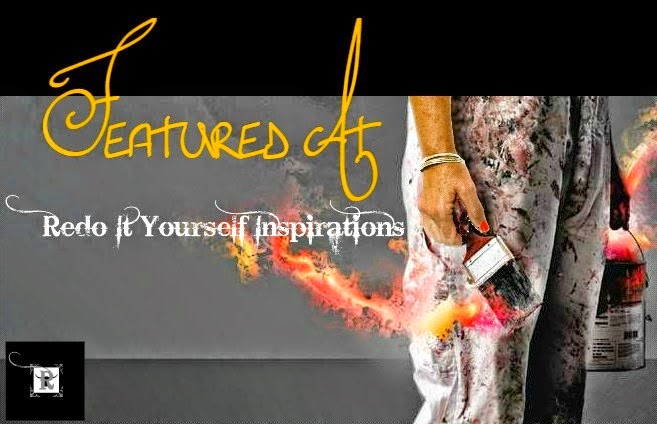 _______________________________________________________________________
Shared at :
Trash to Treasure Tuesday @Re-do It Yourself Inspirations
Thursday Sweet Haute Share @Sweet Haute
Grace at Home @Imparting Grace
Show & Tell @Gingerly Made
Catch As Catch Can @My Repurposed Life 
Furniture Feature Friday @Miss Mustard Seed
Pinworthy Projects @Just Us Four
ReLoved Fridays @Vintage Storehouse & Co.  
#BestofDIY Link Party 
Roadkill Rescue 
Power of Paint 
This post appeared first on Anastasia Vintage (www.anastasiavintage.com)