I was so fortunate to have scored this French Provincial chest of drawers for absolutely free!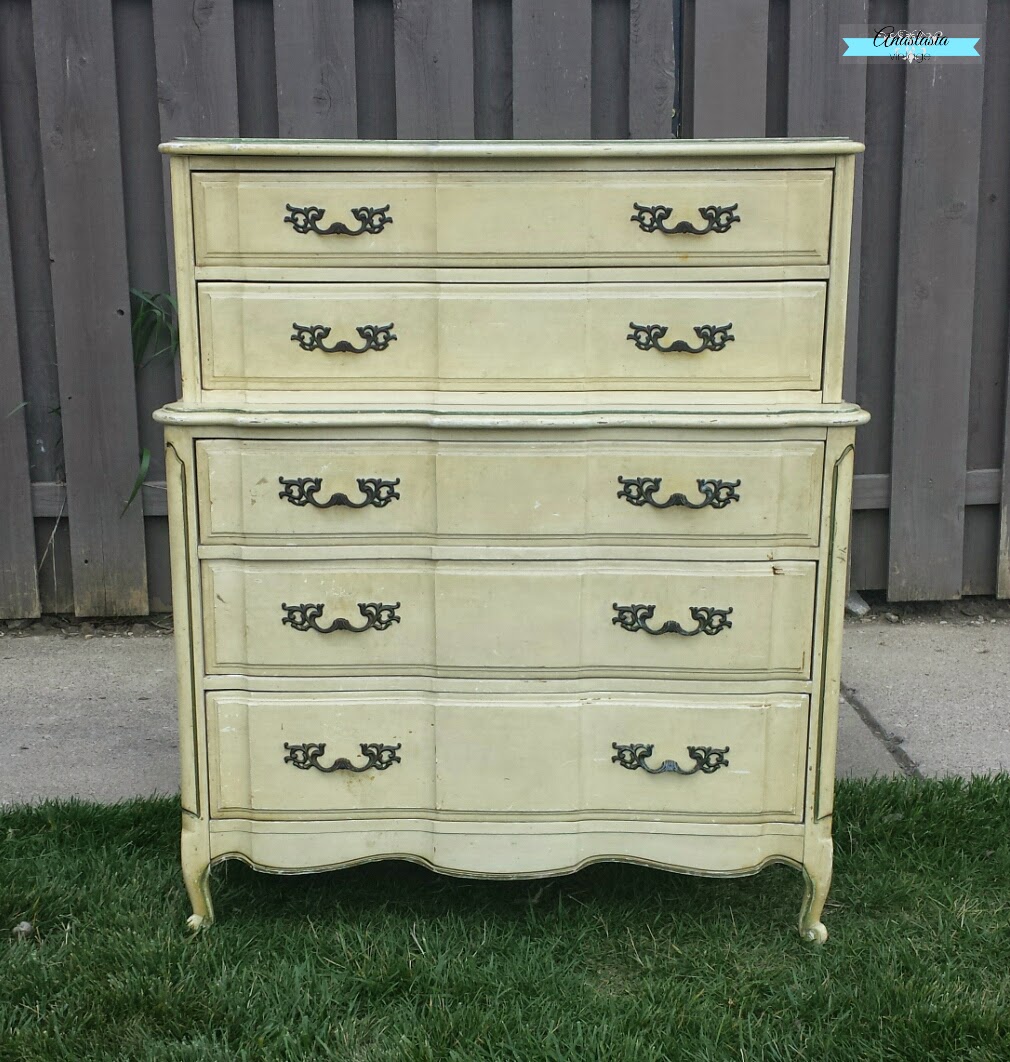 Isn't she lovely? 🙂
When we first picked it up from its previous owner, she mentioned that a few of the joints and junctures were loose. That turned out to be just a slight understatement. As it turns out, the top half was detached from the lower half in many places, and even carrying it out to the truck was pretty precarious.
As one who rarely backs down from a challenge, I insisted that we take it and do our best to restore it. Eric felt differently about it and thought we might be getting in over our heads, but he was gracious enough to indulge me 🙂
It sat in our basement for a while until we received a request for it to be customized for a little girl's room. All went smoothly as we were carrying it upstairs, until…we heard a loud crack. It had literally split in two.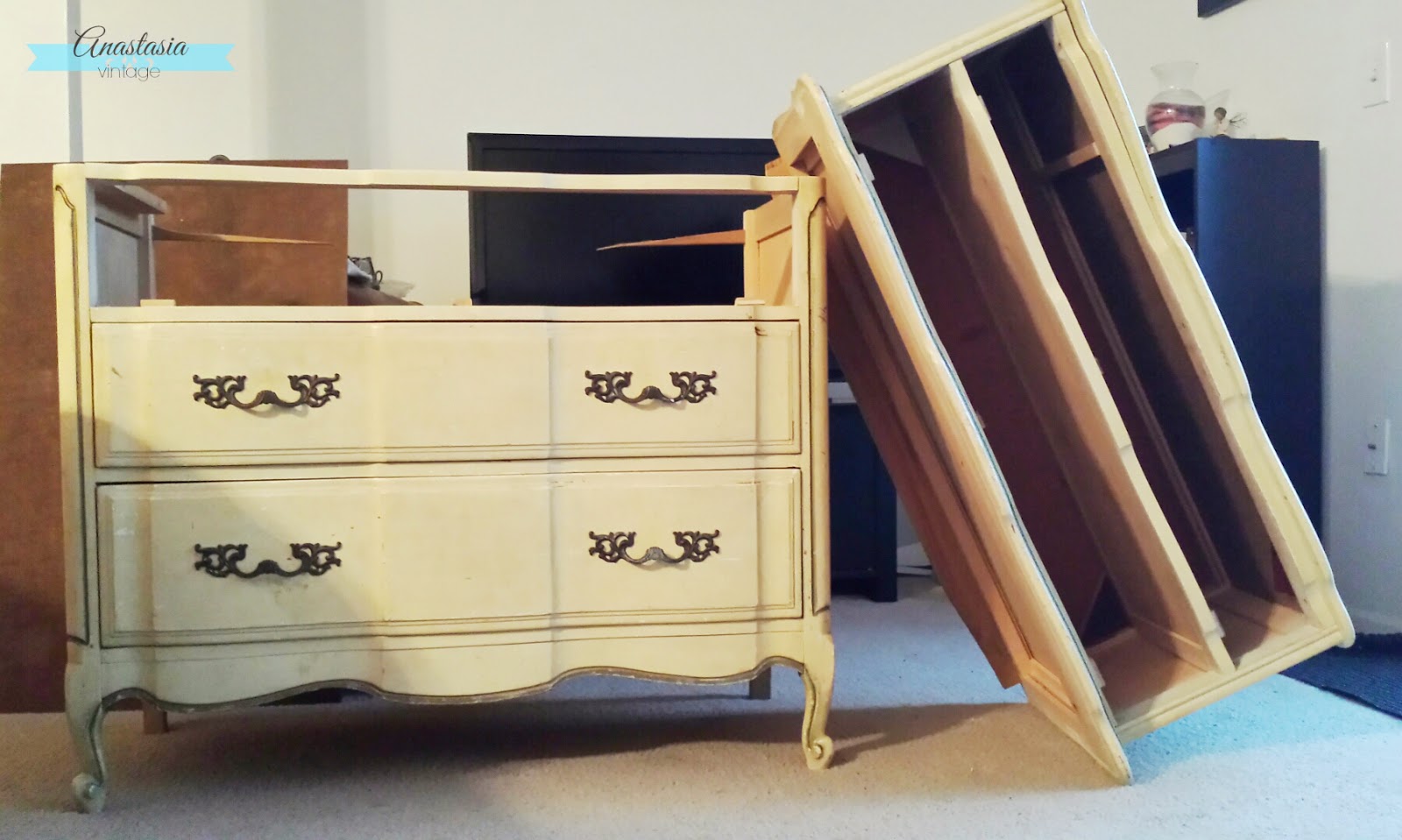 Yup, that happened.
Instead of focusing our energy on re-assembling it right away, we decided to prep it while it was still in two. After all, it was much easier to carry that way! Our client requested that we use chalk paint, but I went ahead and sanded it anyway – not to get down to the wood, but just to give us a nice, even surface to work with.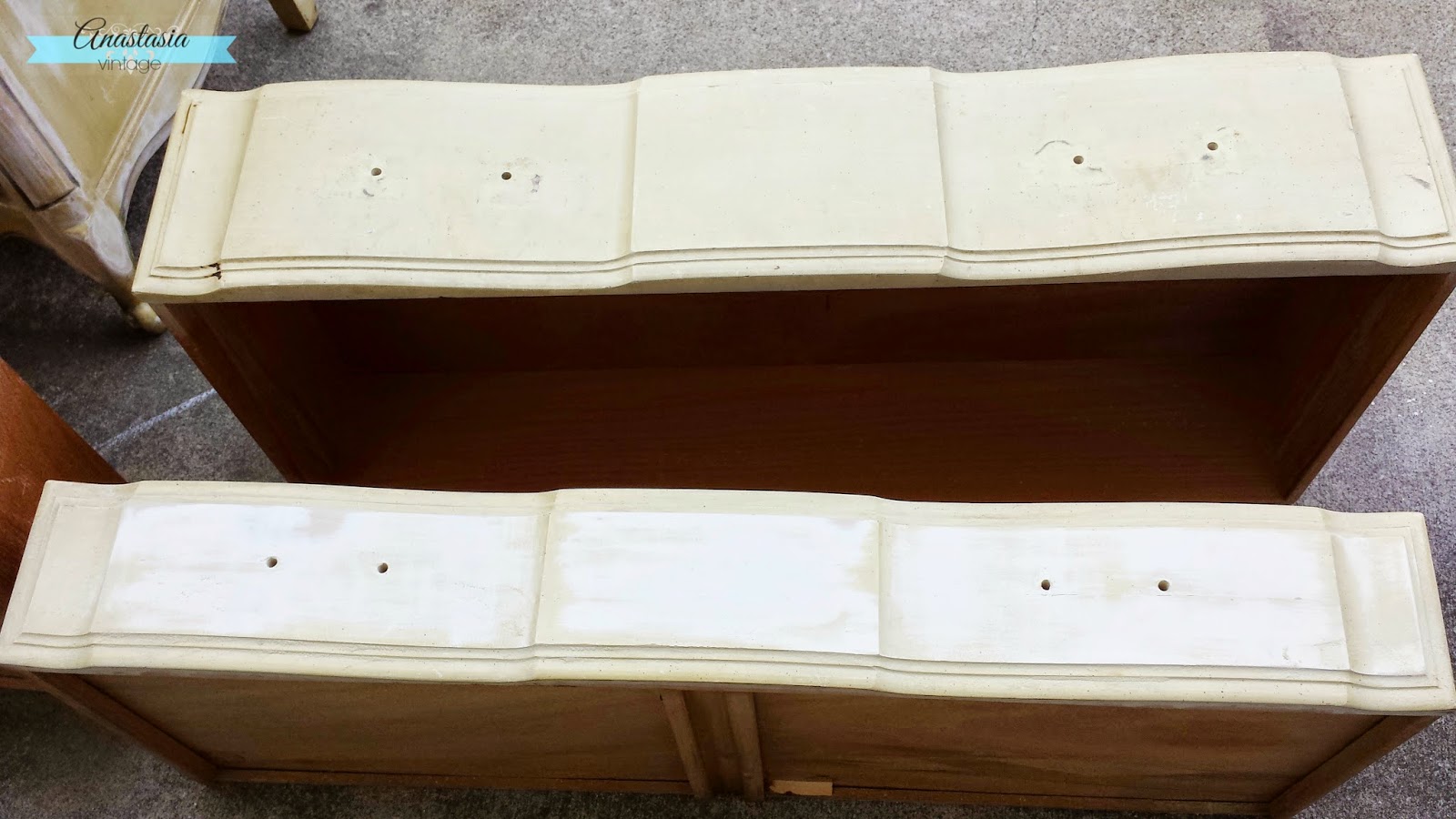 Then, it was time to tackle the hard part. The first weapon of choice in our arsenal: good ol' Gorilla Glue. We've used it in the past on smaller projects with great results, so we decided to really put it to the test 🙂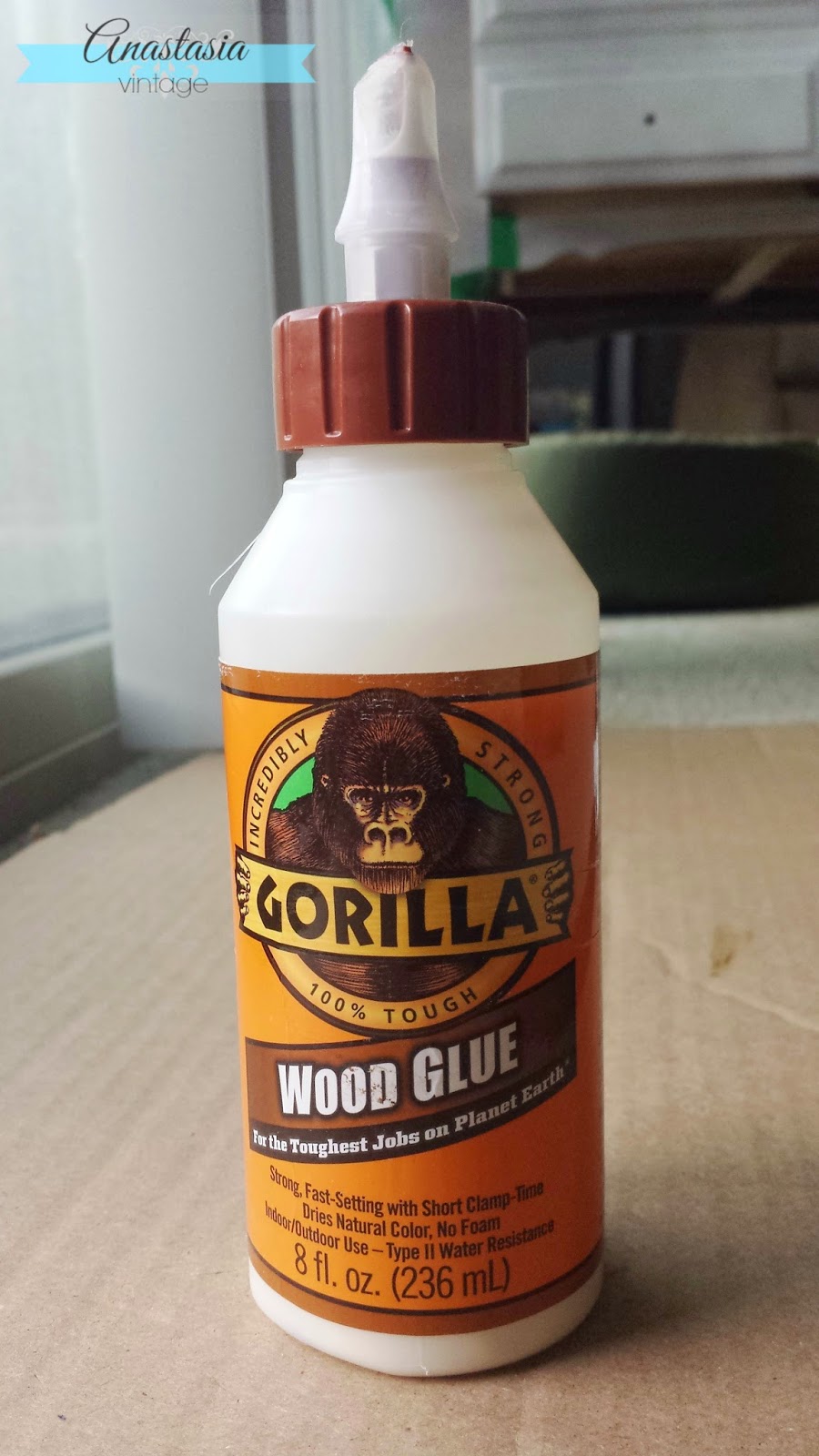 At about this point, there should be a picture of our upside down sanded dresser, minus drawers, glued together and weighed down with the heaviest household objects we could find. But we did this step indoors at night, and were pretty exhausted from a very long day, so I'm afraid you'll have to use your imagination.
Here is a picture of our sweet Kylie to fill the space 🙂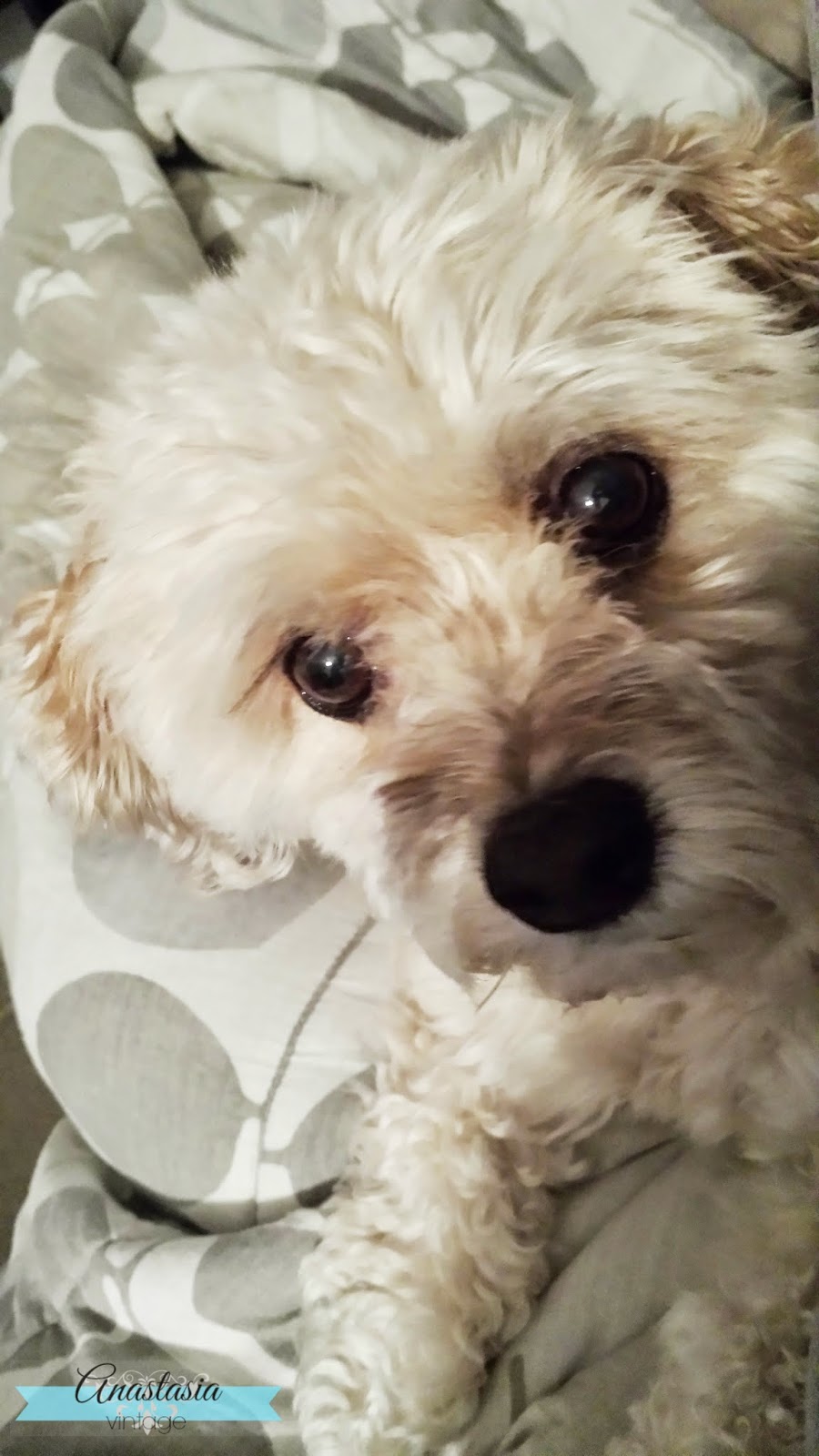 The next morning, we were super happy to find that the glue did, indeed, hold it together. To give some extra stability, we added our second weapon of choice, some L-brackets.
Did I mention the lower half was also missing its back? No worries though – it was an easy fix with a piece of hardboard and some nails.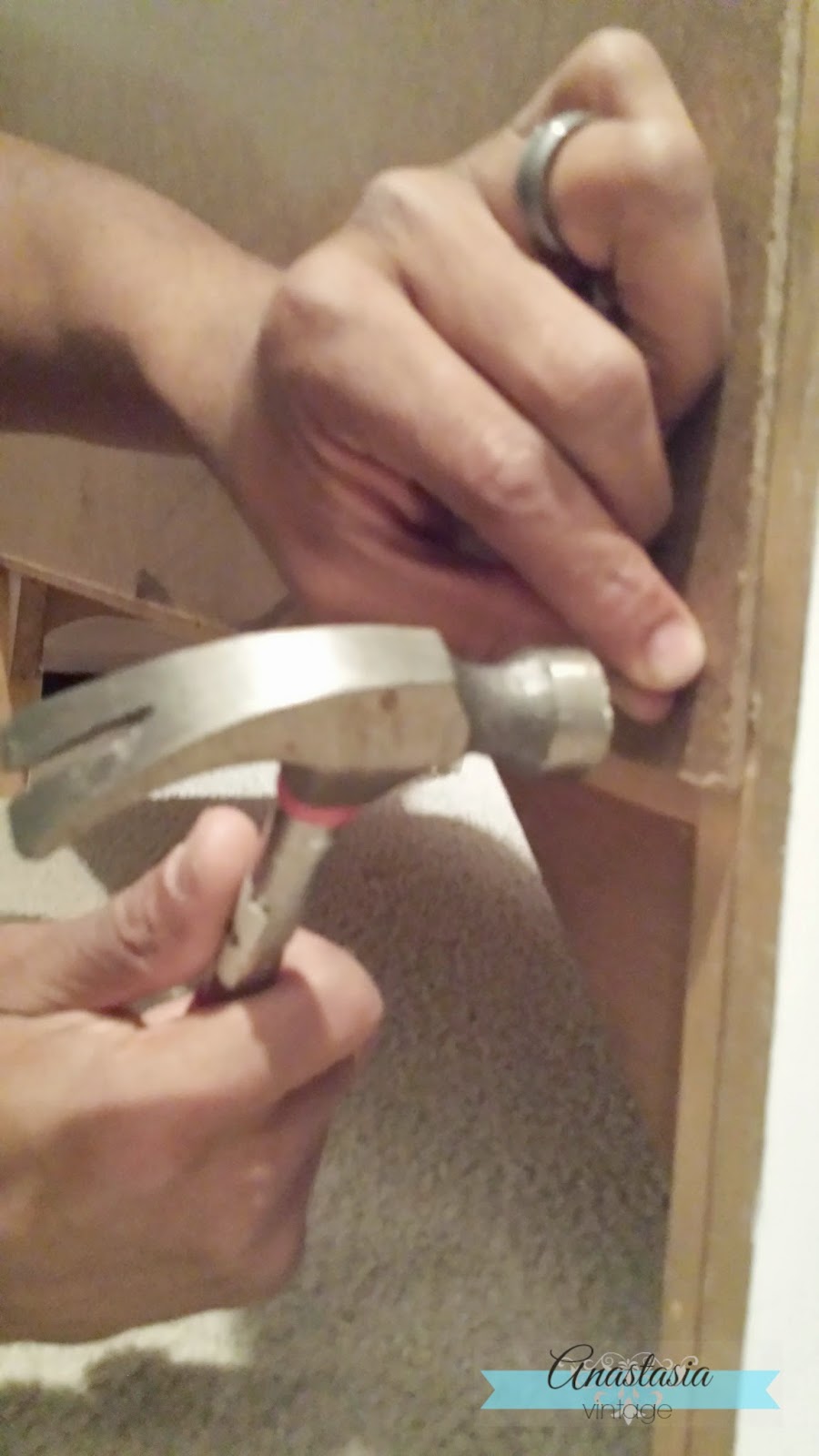 After painting, the last step was to give the hardware a good cleaning. The client's color scheme of choice was white with gold accents, so I was really glad the pulls only needed a tiny spritz of gold spray paint to brighten them up a bit once they were clean.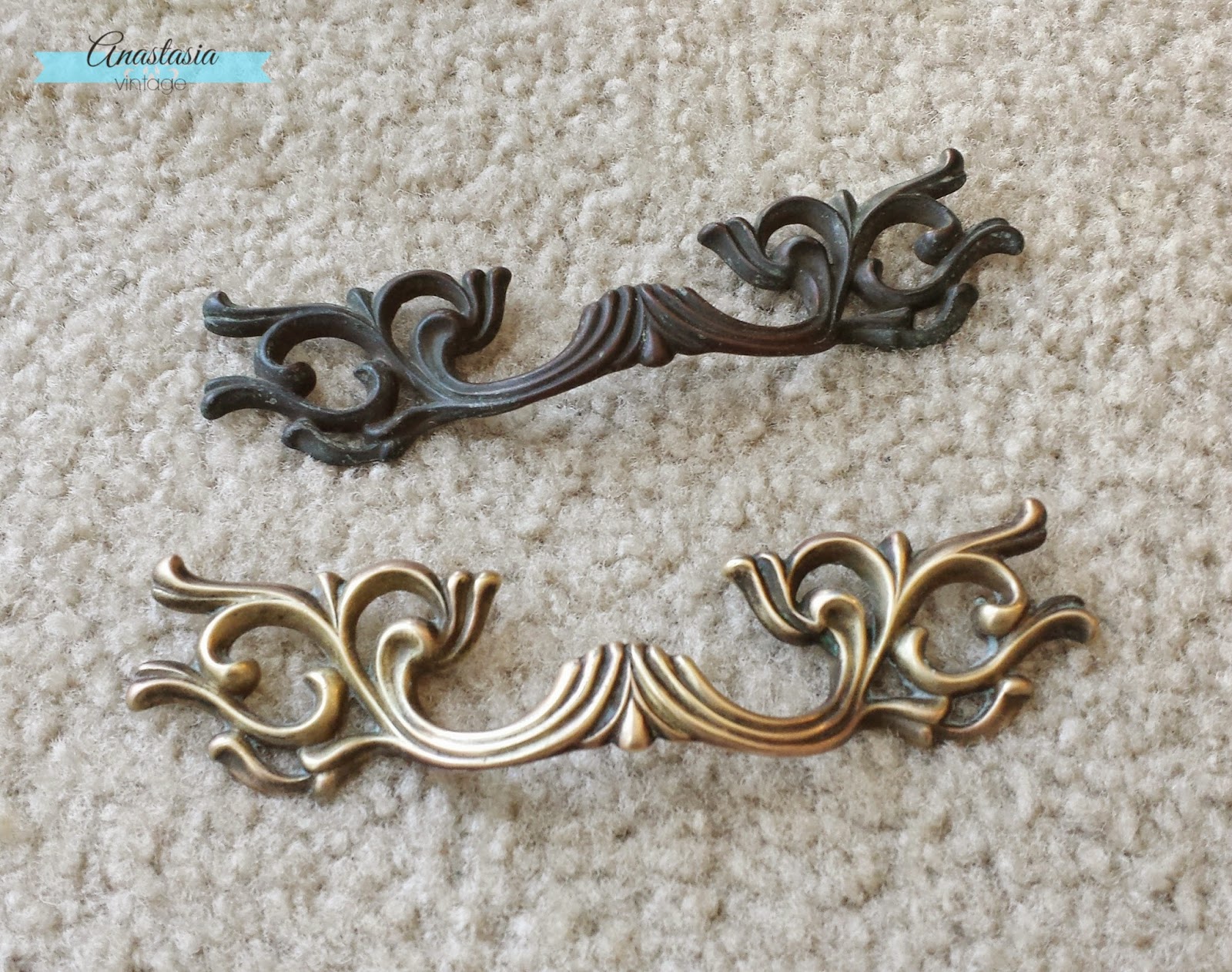 Here's the finished product!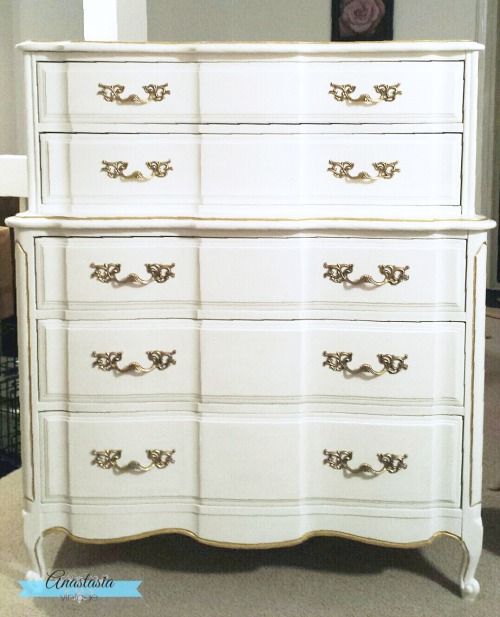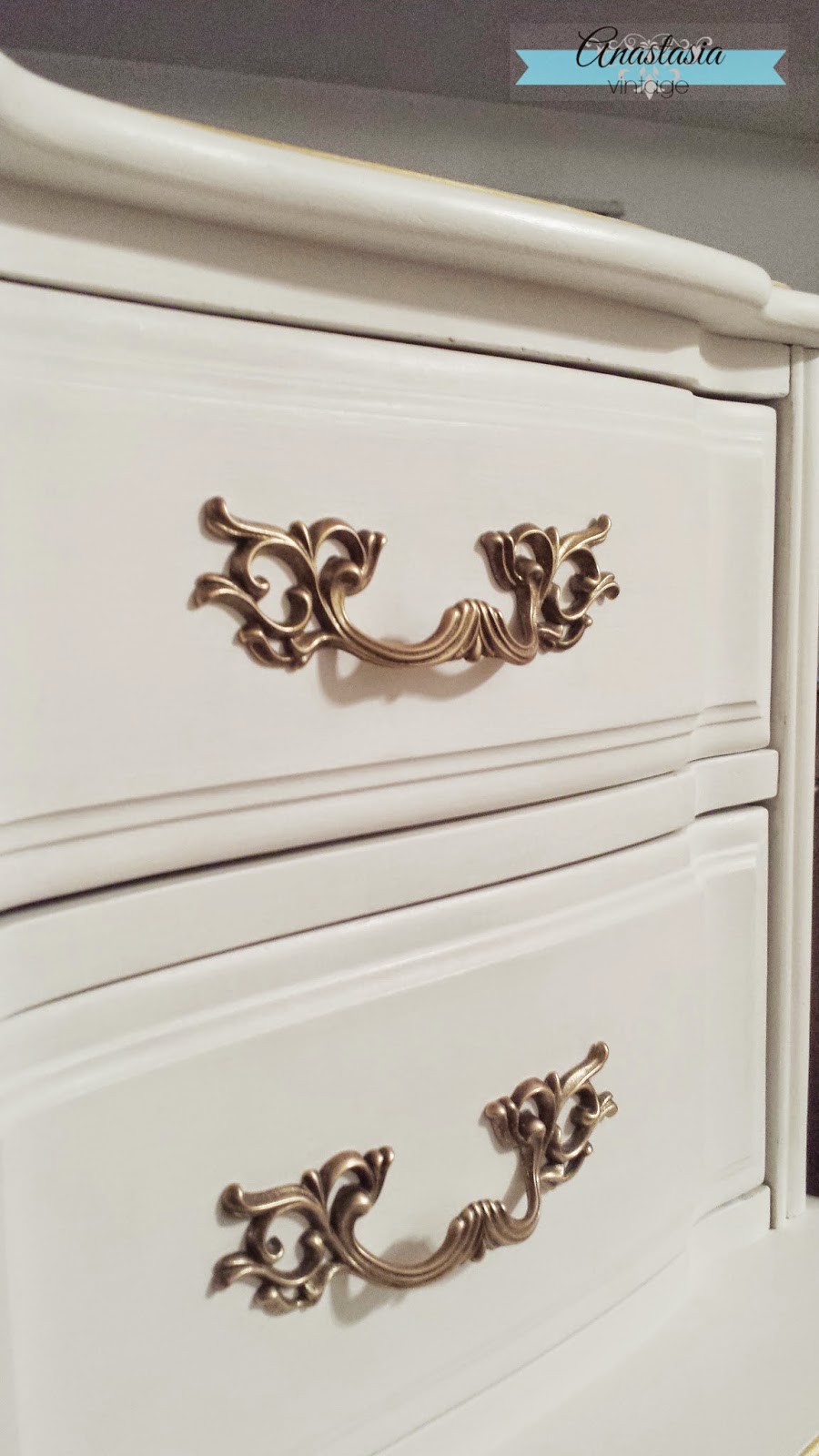 I have to say, I'm pretty proud of us for pulling this one off. And to top it off, the little girl for whom it was intended said (and I quote), "I love it!" when we delivered it to her house. I have a feeling that after this, most other projects will feel like a piece of cake 🙂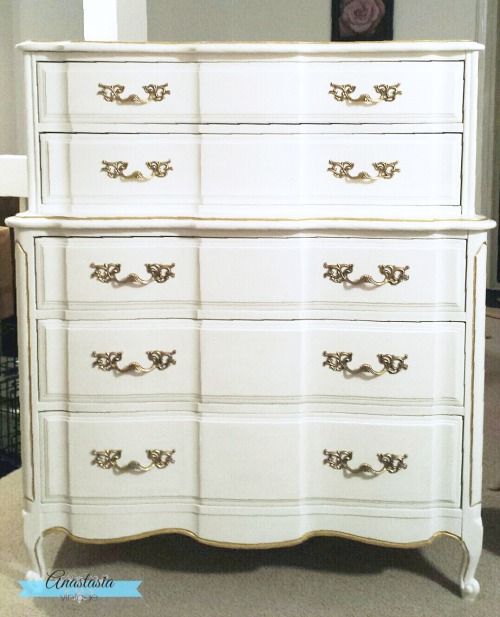 Don't forget to follow us on Facebook, Instagram, Twitter, Google +, and Bloglovin! There are so many more great projects to come 🙂
_________________________________________________________________
Shared at My Repurposed Life, Saavy Southern Style, and these wonderful link parties! 
This post appeared first on Anastasia Vintage (www.anastasiavintage.com)