Is it just me, or is teal a really polarizing color? Folks seem either to love it or be traumatized by memories of awful 80s prom dresses.
I love teal, and I was just itching to use it to refinish a piece. No surprise, I'm sure, when you look at our blog and even my shirt on our About Us page! 'Tis true, my love of teal truly knows no bounds 🙂 But I'll be the first to admit that I don't think teal is right just any piece of furniture. So it took me some time before I found the one.
When I finally found it, it was in a very sad state indeed. See that poor little broken leg? It just breaks your heart, doesn't it?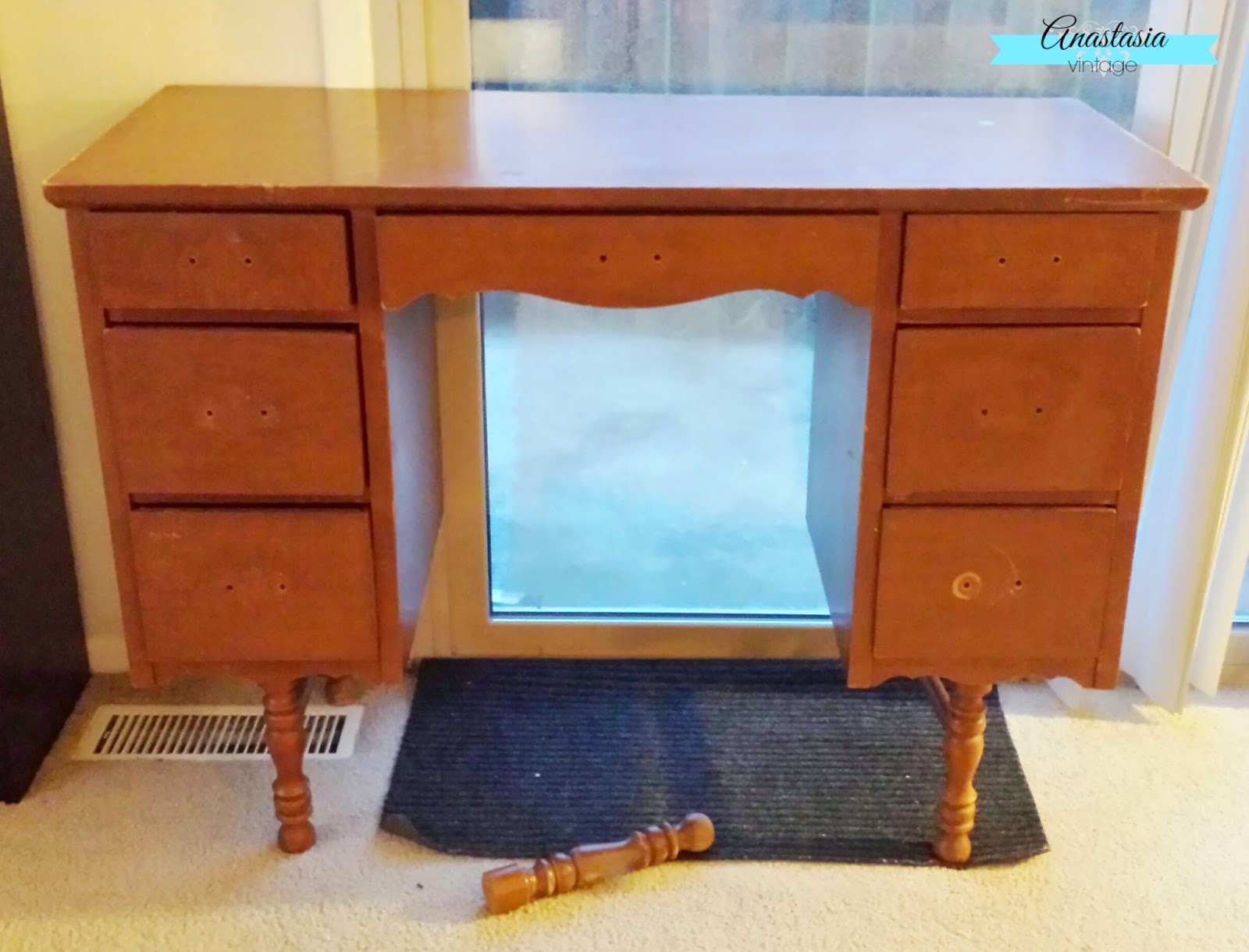 Despite its flaws, a piece like this with simple, straight lines was the perfect style to be elevated but not overwhelmed by such a strong shade. Plus, simple straight lines often made for a quick and easy paint job!
This awesome color by Valspar caught my eye at the home improvement store long before I actually had a piece on which to use it. Did you catch the name? La Fonda Teal. Love it.
Not to be confused with LaFawnduh. Of course 🙂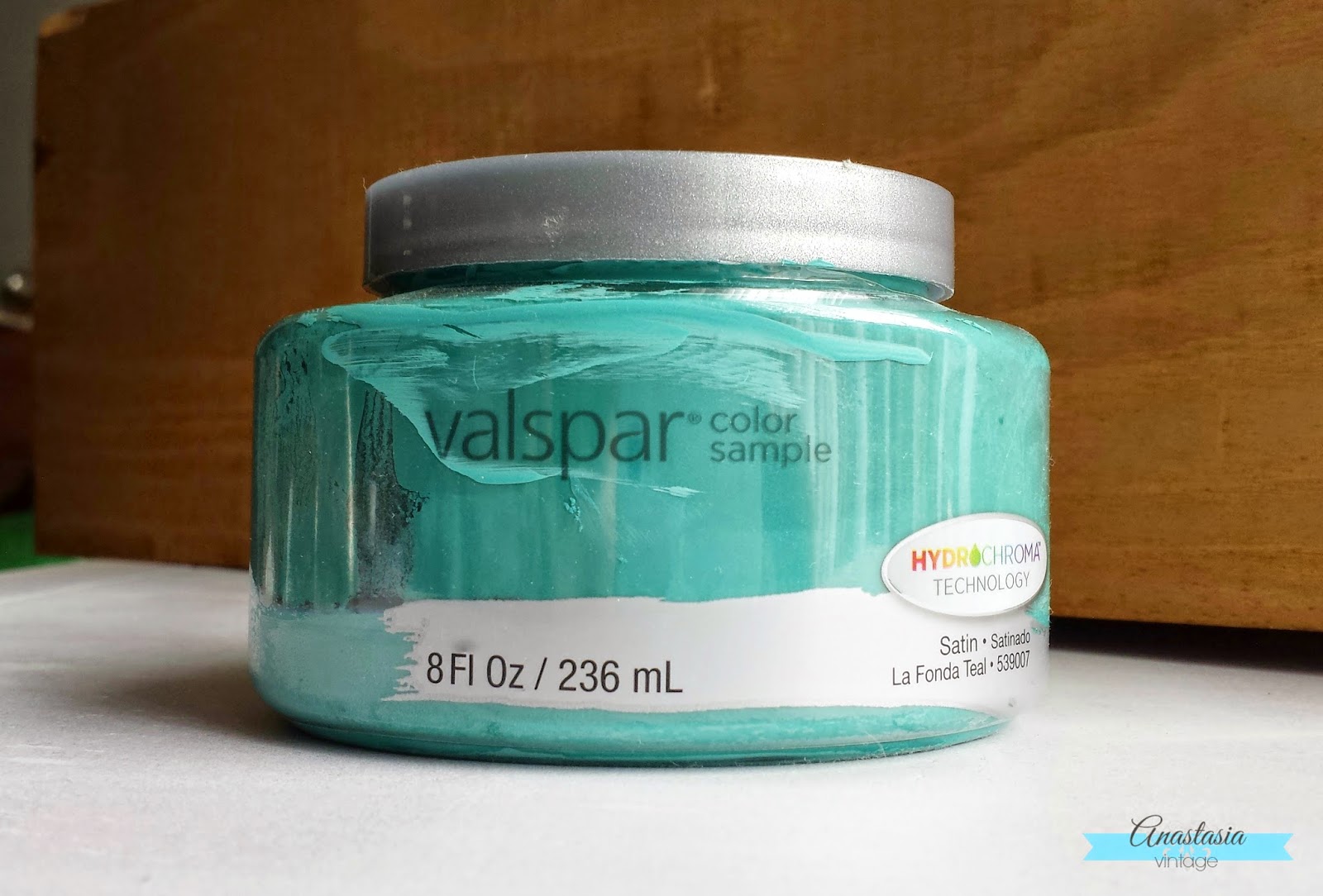 As for the broken leg, it was a very easy fix. I imagine it could have been fixed long ago if the wingnut that secured the leg to the main body had been tightened. But the leg had wobbled around so long that its hanger bolt had become badly bent. In just a few minutes at the home improvement store, Eric found a replacement, drilled it into the leg, and it was as good as new!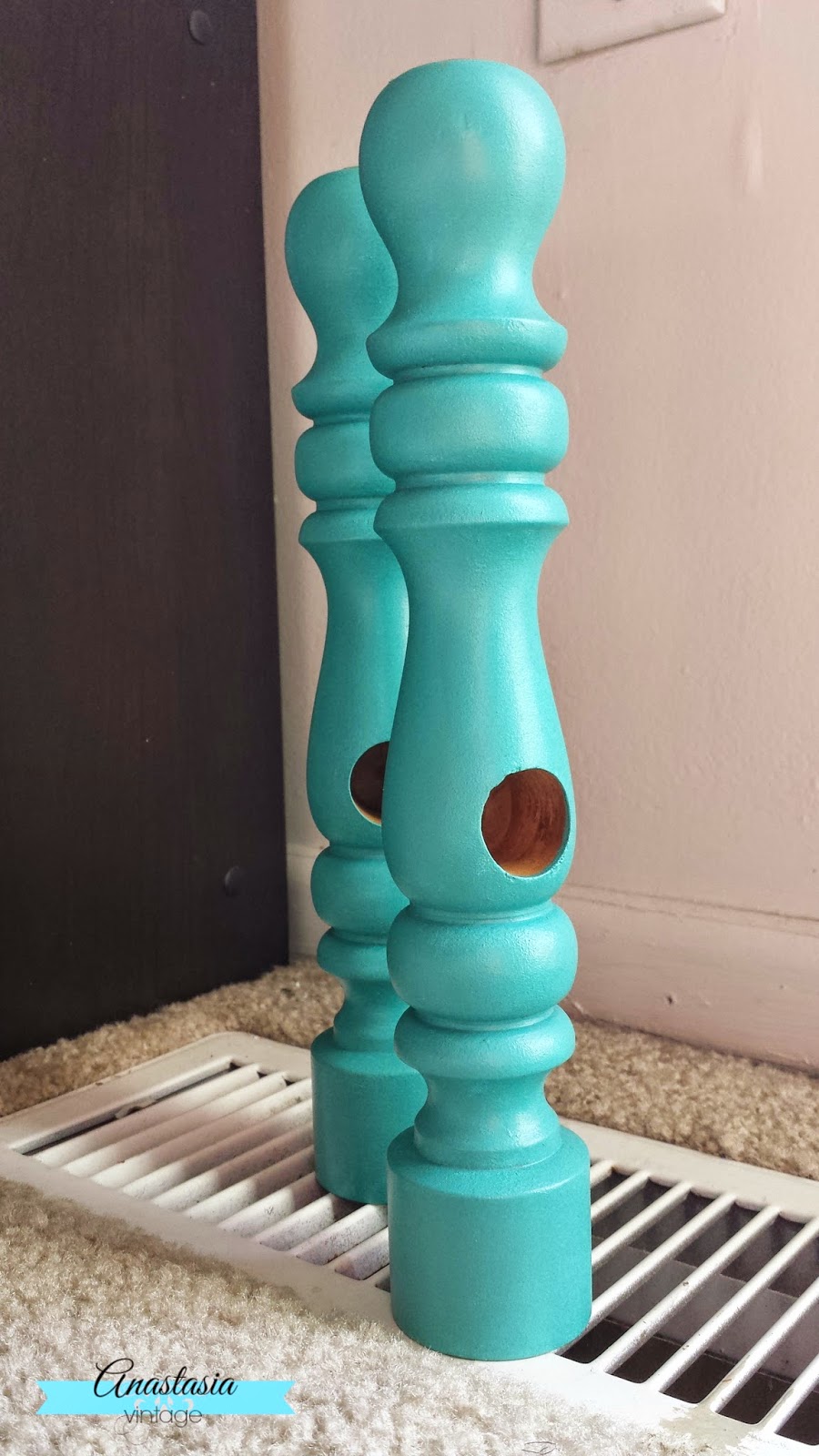 If you, like me, don't want to hold the legs of your piece by the their hanger bolts as they dry, a floor register works beautifully as a drying station – the hanger bolts fit perfectly into the slats. Of course, be sure that there's no paint dripping into the vent, and that your heat/AC is off!
Fortunately, the remainder of the piece didn't require much work. I sanded, primed, and painted it with a roller, and applied polycrylic for a durable finish. As for the hardware (which was already removed prior to the 'before' shot), it got a fresh coat of gold spray paint to complement the teal.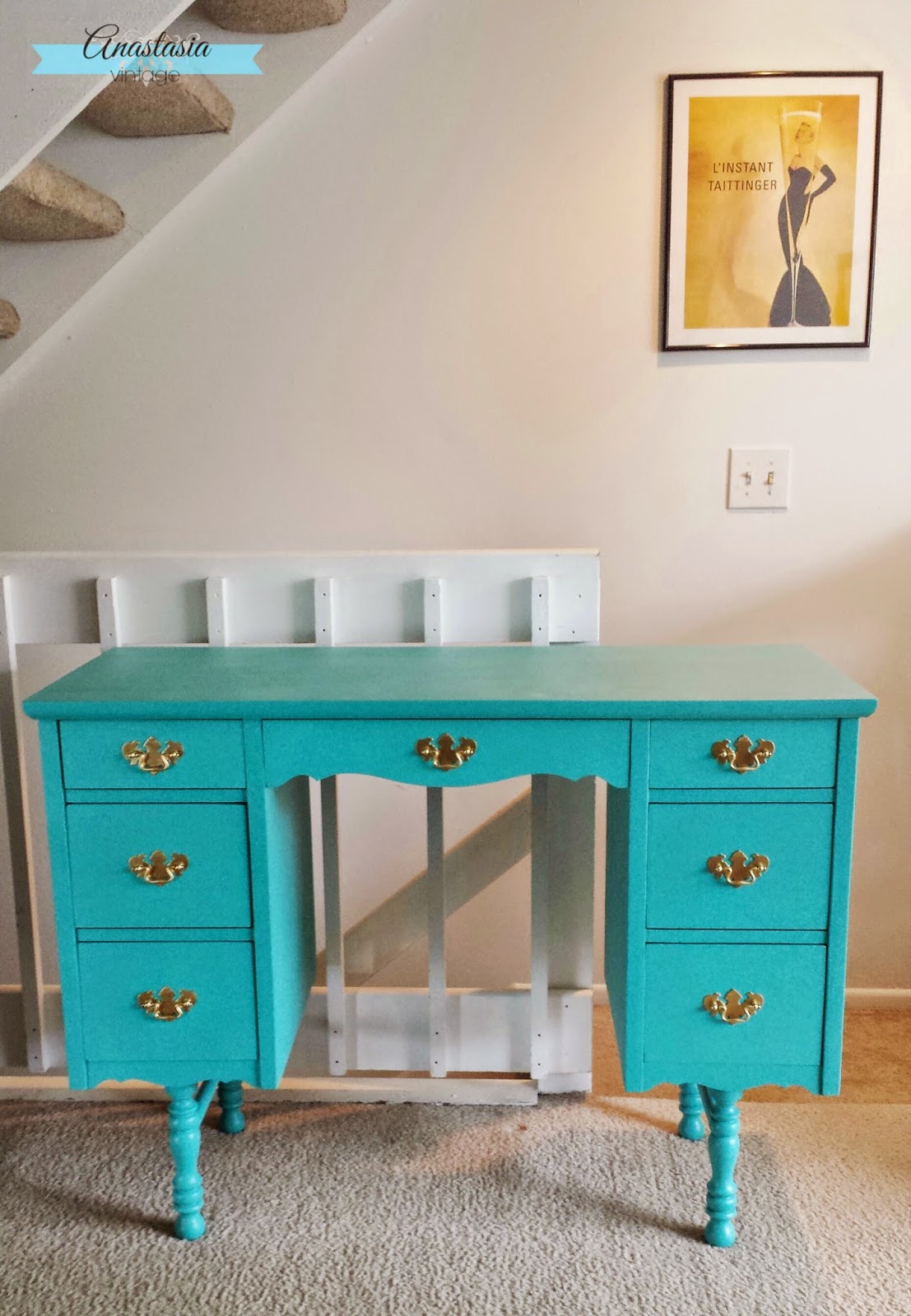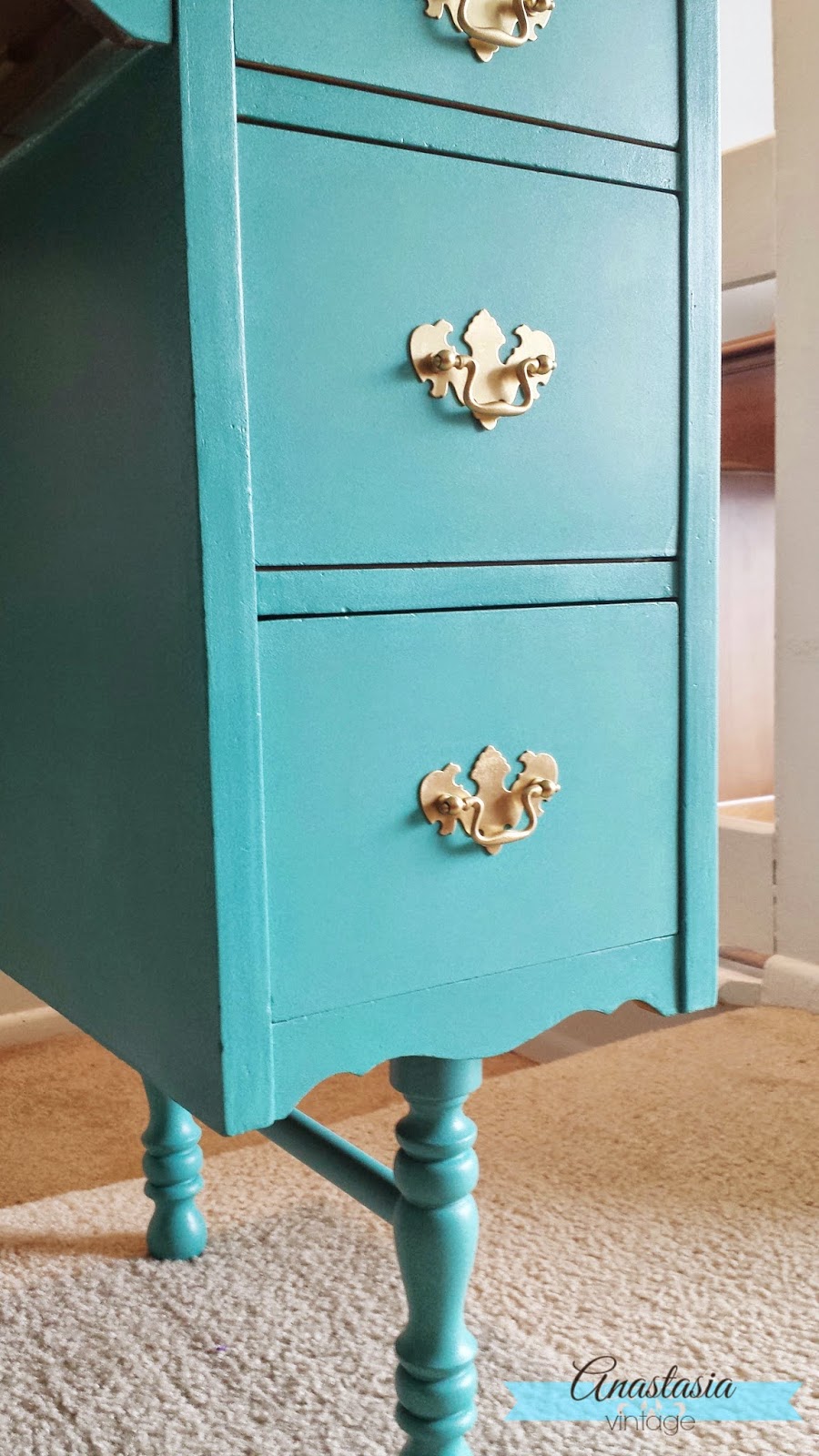 I also painted a matching mirror with teal highlights.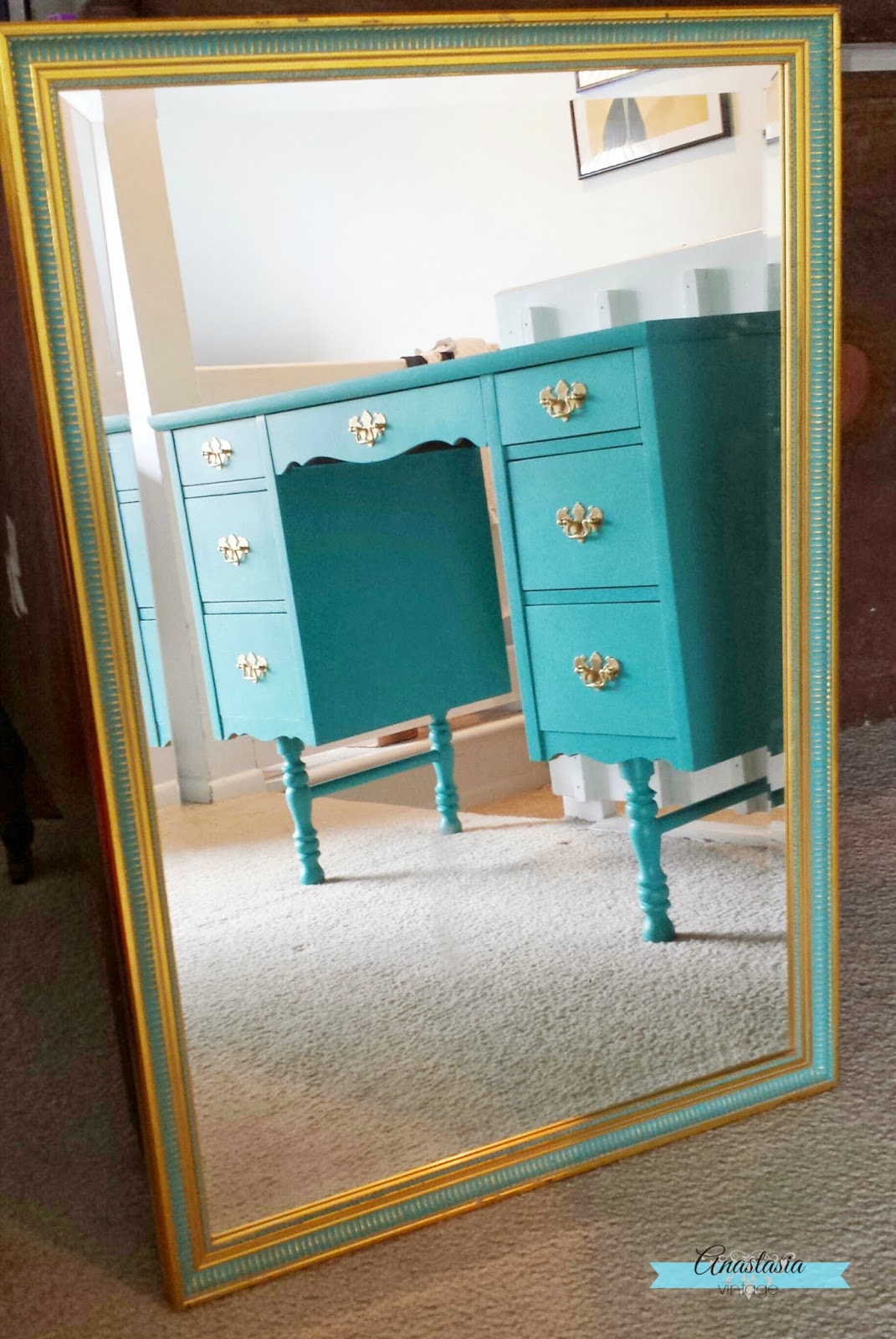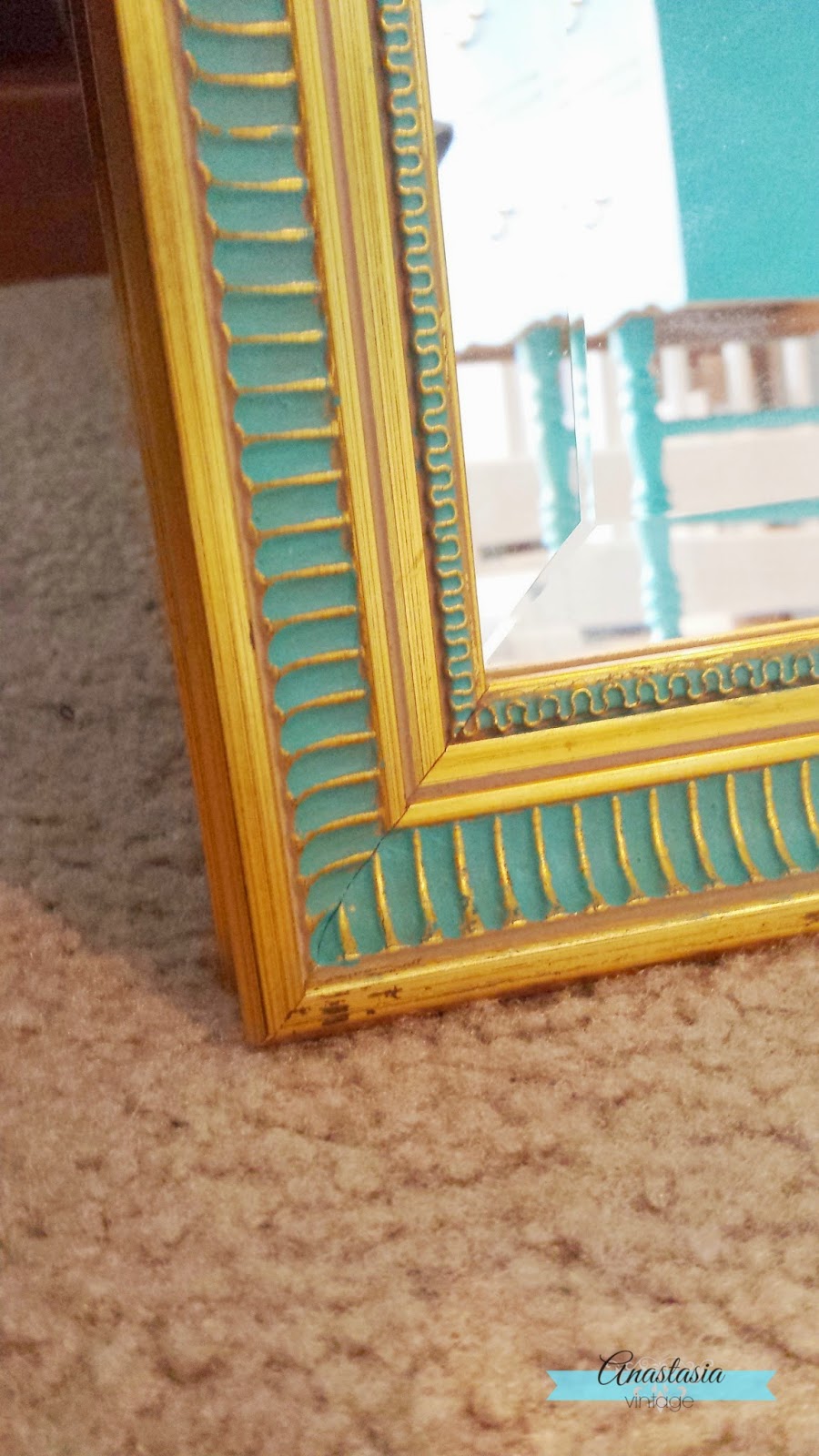 Both items were purchased by a lovely young couple within just a few hours. The young lady placed them in the main hallway of their home, and together they make a very cool statement piece! If I may say so myself 🙂
I am just loving this color combo! What do you think?
Visit us on Instagram to see our latest color choice for an upcoming project. I sure love it – hope you do, too!
__________________________________________________________________________
Shared at these link parties
This post appeared first on Anastasia Vintage (www.anastasiavintage.com)