One year around Christmas time when I was in college, I decided that there wasn't a single thing I wanted or needed. Crazy, huh? But it was true! I had more than enough mac and cheese in my dorm room, and my closet was full of sweatshirts and jeans to wear to class.
Instead of asking for gifts, I told my family and friends to make a charitable donation with the money they would have spent on me. I guess I wasn't terribly clear about where or how to donate though, because they all ended up getting me presents anyway.
If you're like me and can't seem to get started on your holiday wish list, want to add a new Christmas tradition to your family's celebrations, or just want to do a little something extra for someone in need, here's a list of ideas for gifts for giving back this year!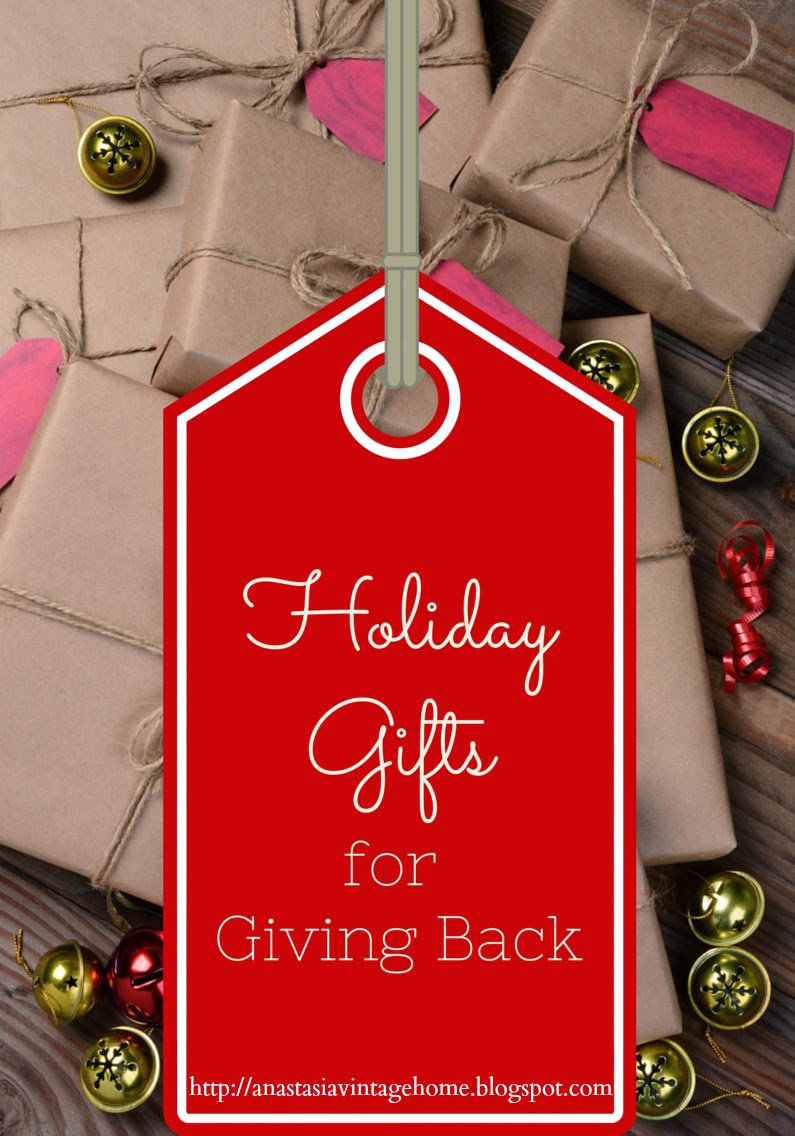 All of these charitable organizations allow you to purchase practical gifts for individuals or families in need, both here in the U.S. and overseas. Some ofter gifts like goats, pigs, and other livestock to provide a source of nutrition and income. Others also offer really creative ideas like sign language dictionaries, educational toys and books for preschoolers, and training for aspiring entrepreneurs. It's a great way to support worthwhile causes, and takes about as much time as you might spend reading this post 🙂 Check out the links below to see what I mean!
I should also mention that we are not receiving any form of compensation or sponsorship for this post. It is solely meant to share information about something we care about.
What are some of your favorite ways to give back during the holidays? Leave us a comment and let us know!
Speaking of giving, DON'T FORGET to visit us tomorrow for some BIG news! You won't be disappointed!!
Click below to share this post! We'd be ever so grateful 🙂
___________________________
Shared at Savvy Southern Style and these link parties
This post appeared first on Anastasia Vintage (www.anastasiavintage.com)