We've been working hard around here getting our home ready for Christmas! It's been so much fun pulling out the very first ornaments we bought after getting married (it's our 3rd Christmas, yay!), as well as making some new ones that are really unique and special. Today I'm sharing one I made that I especially love!
A while back I purchased some toile for another project we're working on (click here to see it!). I guess somehow my measuring skills must have been really off, because I got waaaay too much. At first, I thought about returning it, but I'd gotten it for a great price. And besides, in what world has too much toile ever been a problem? 🙂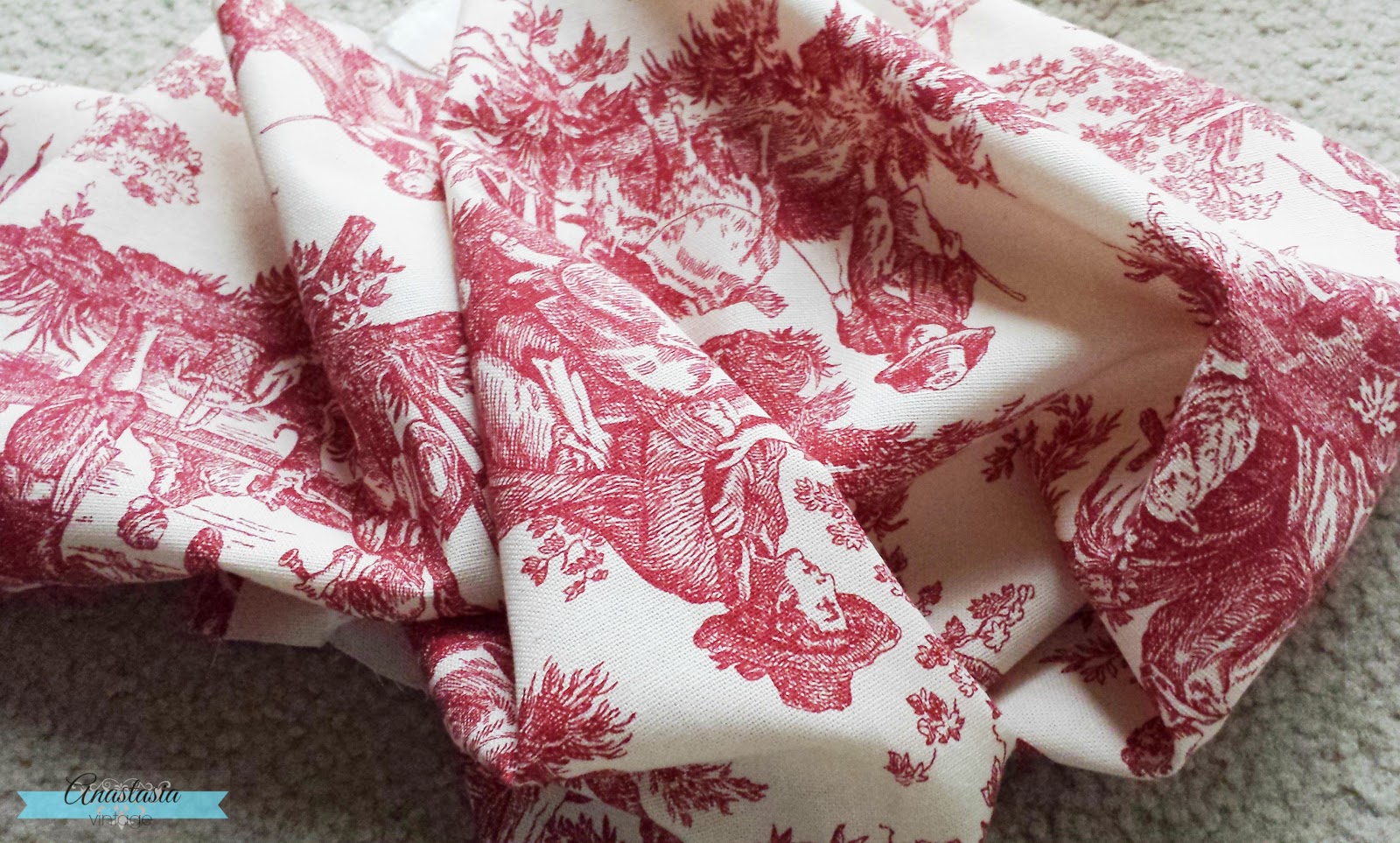 The color scheme of this toile is just perfect for the holidays without screaming "Christmas," you know?
Here's how I made the ornament. First, I stained both pieces of an embroidery hoop to give it a more rustic vibe. Then, I cut my fabric slightly larger than the hoop – some toile for the front and a bit of muslin for the back.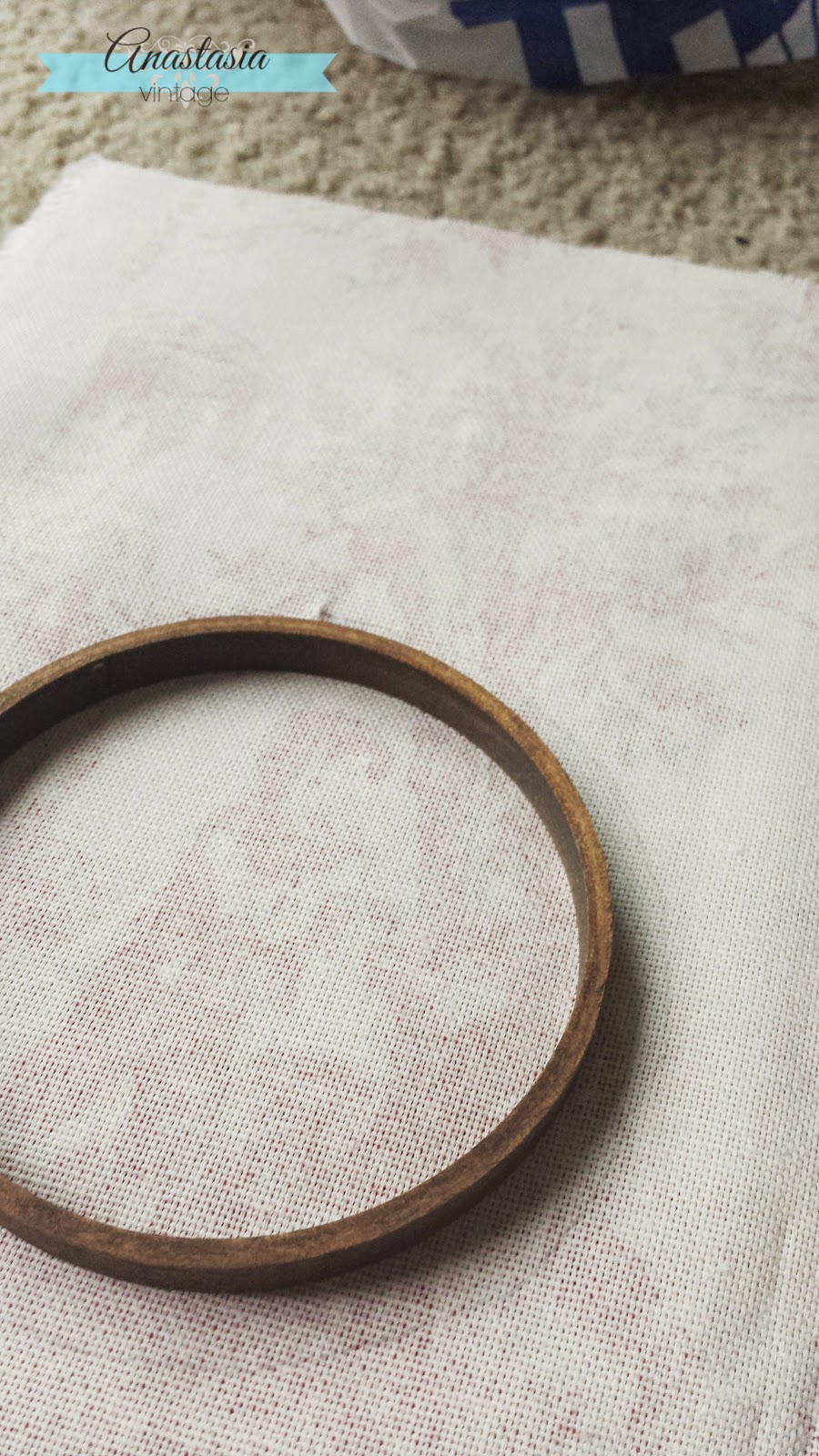 Next, the embellishments: faux berries and greenery, a bit of twine, and some woven burlap ribbon that I love love love! If I don't learn some restraint, I may just have to wear this ribbon as a scarf 🙂
Here's the finished product!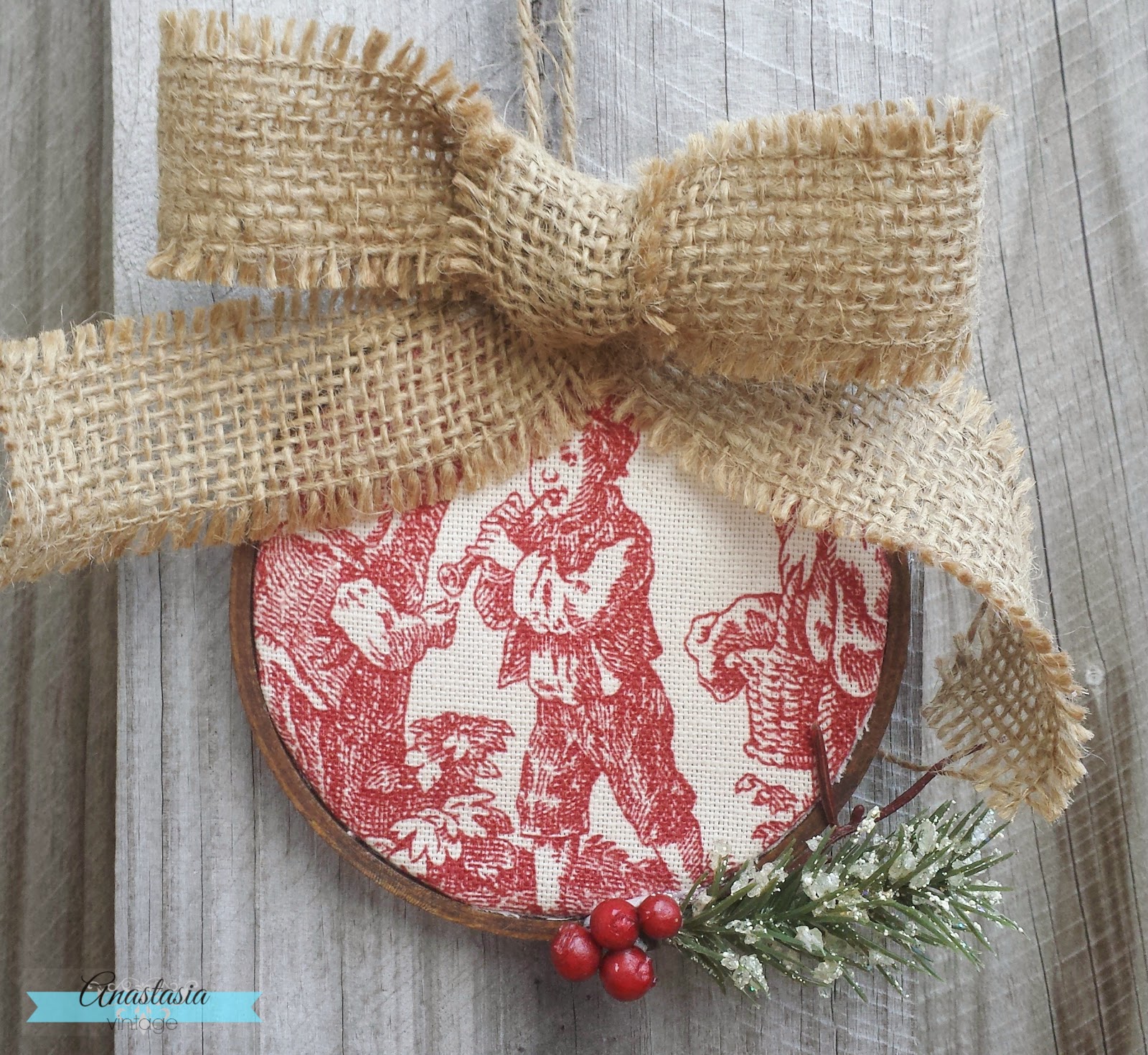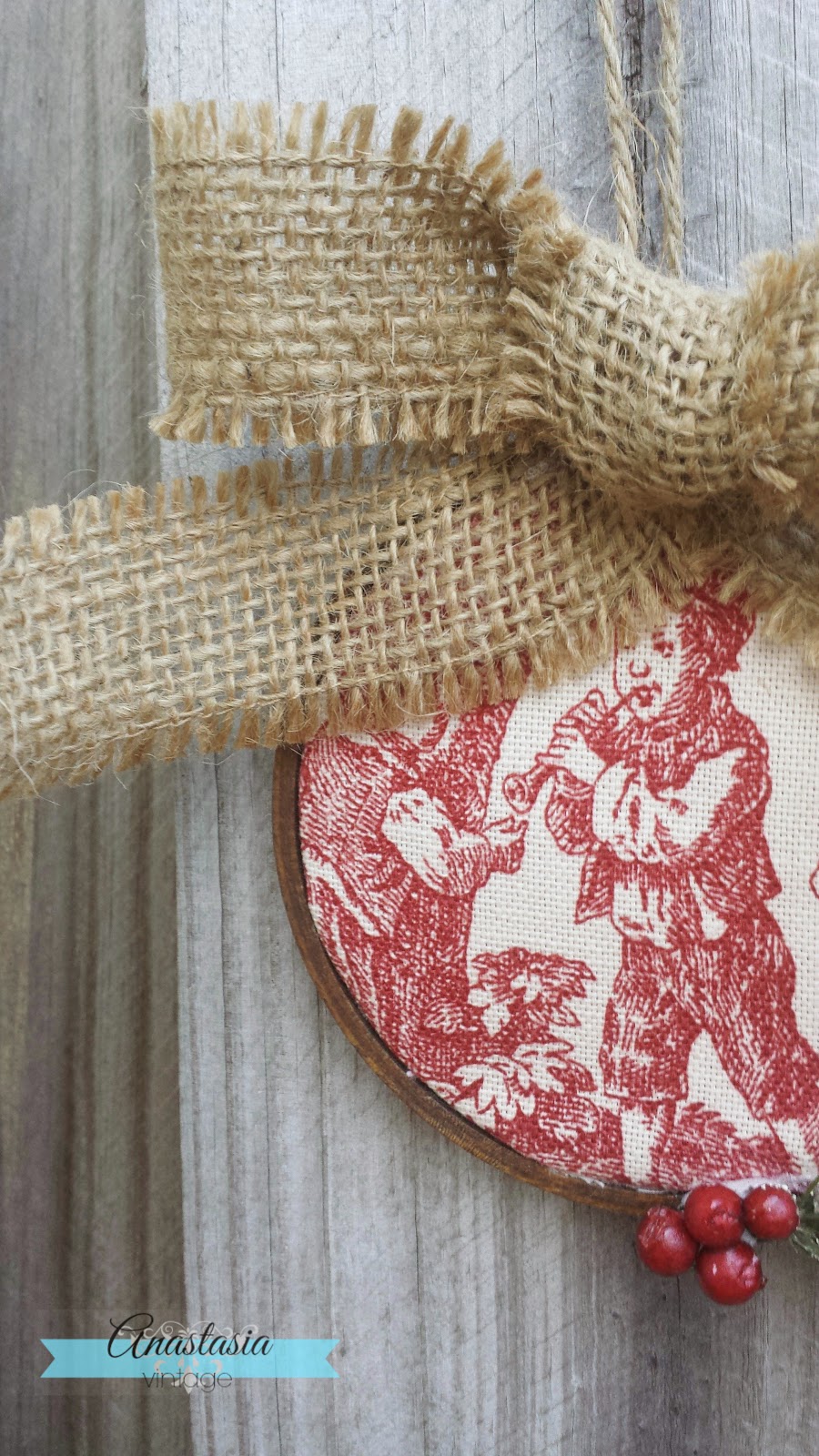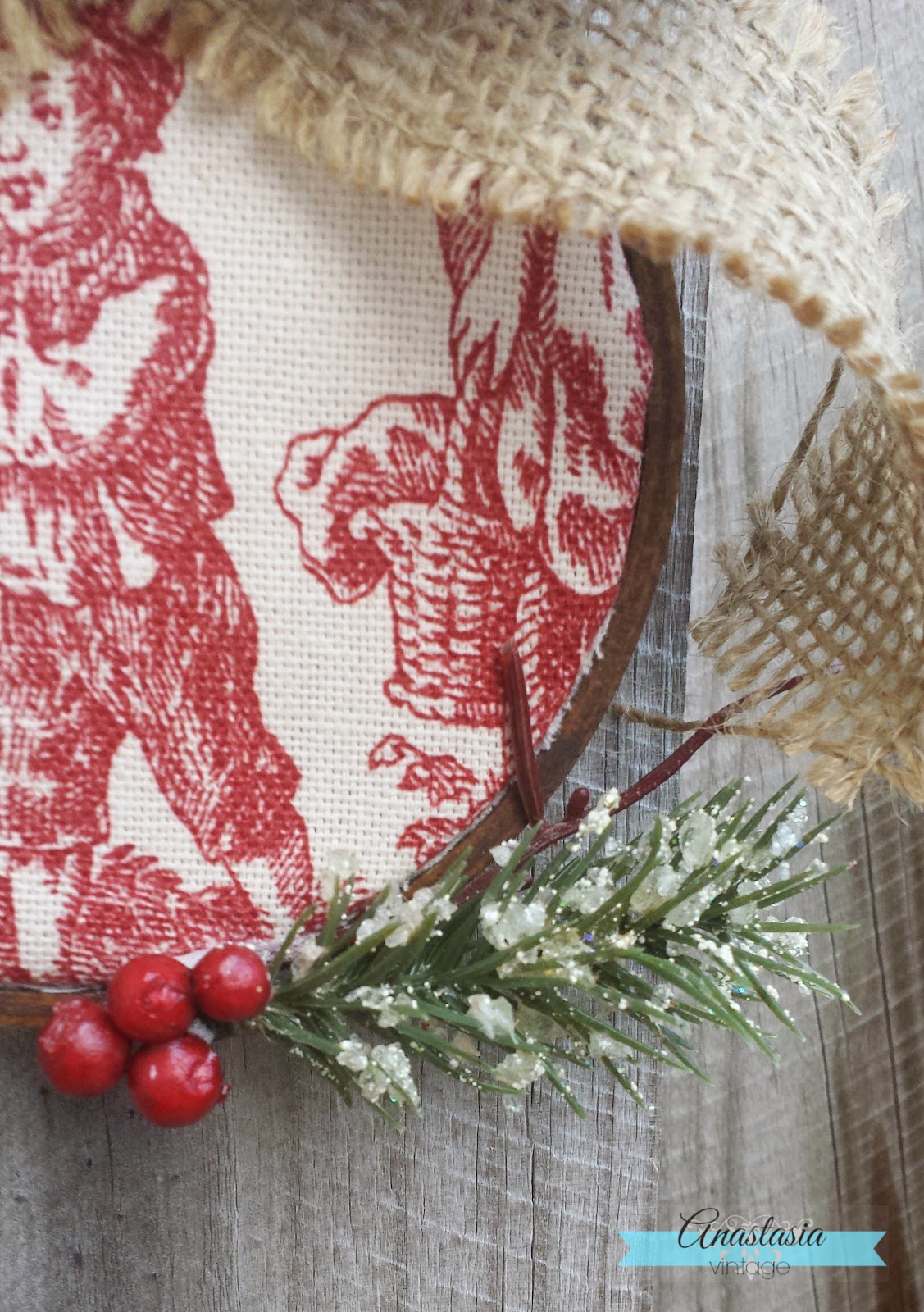 I just love when simple elements come together to make something lovely!
As for the other, in-progess toile project, well…we've got a bit of a love/hate thing going on right now. But the good news is, you can follow along on Facebook to see how it's coming along 🙂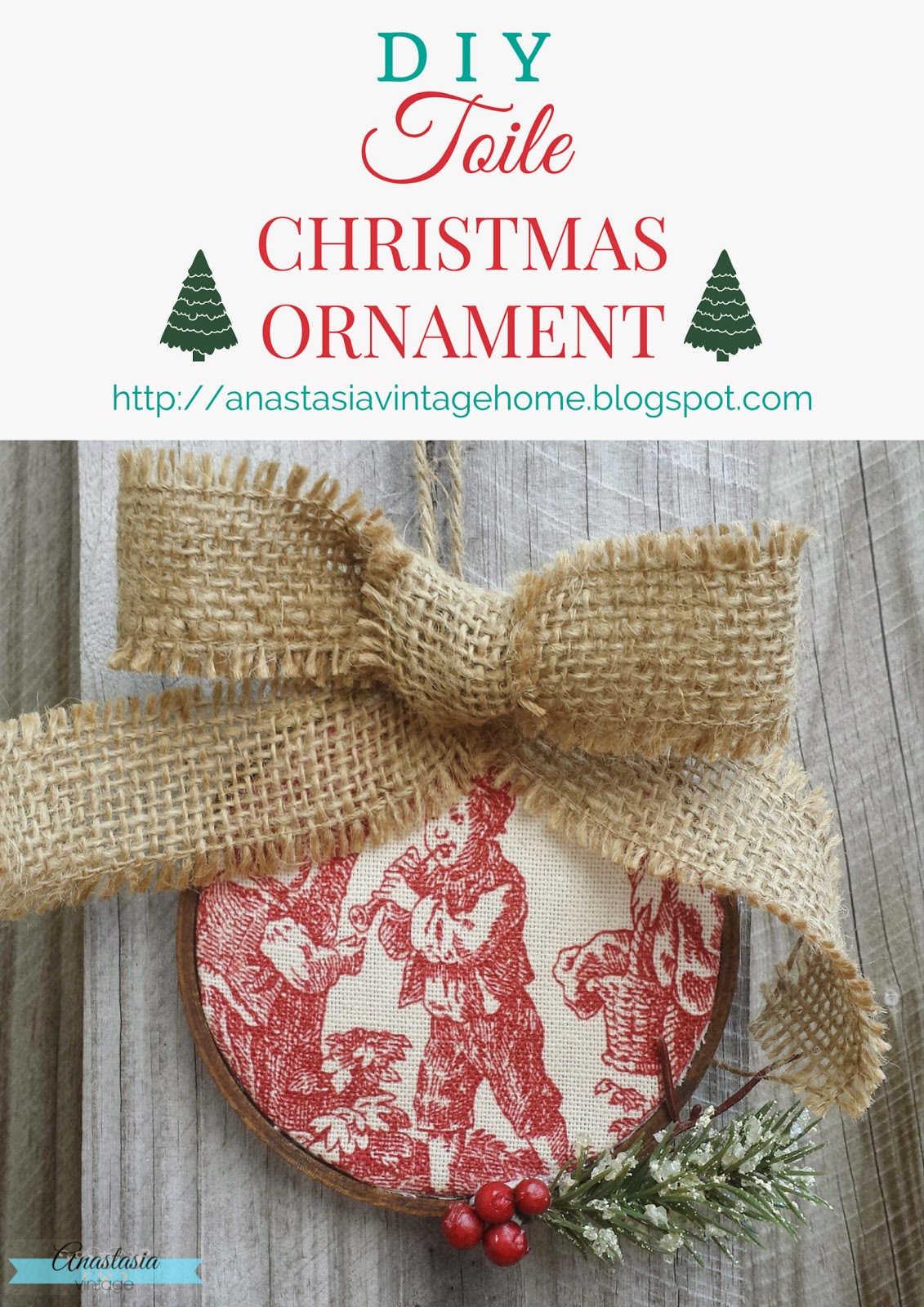 Plus, I've still got some toile left – let me know below how you think I should use it!
_________________________________________________
Linked up at My Repurposed Life, and these wonderful parties!
This post appeared first on Anastasia Vintage (www.anastasiavintage.com)