February is such a fun month around our home! We celebrate the birthdays of two of my favorite people in the world (my hubby and my BFF), and of course, there's Valentine's Day 🙂
We don't really go all out for V-Day around here, but one thing I do love is a good old-fashioned Valentine's card. Not necessarily the sweet, romantic ones – those are great too, but I'm talking about the cheesy, cartoon-y ones most of us haven't seen since elementary school. The ones with the terrible puns that are so bad, they're hilarious. You get what I mean, right? 🙂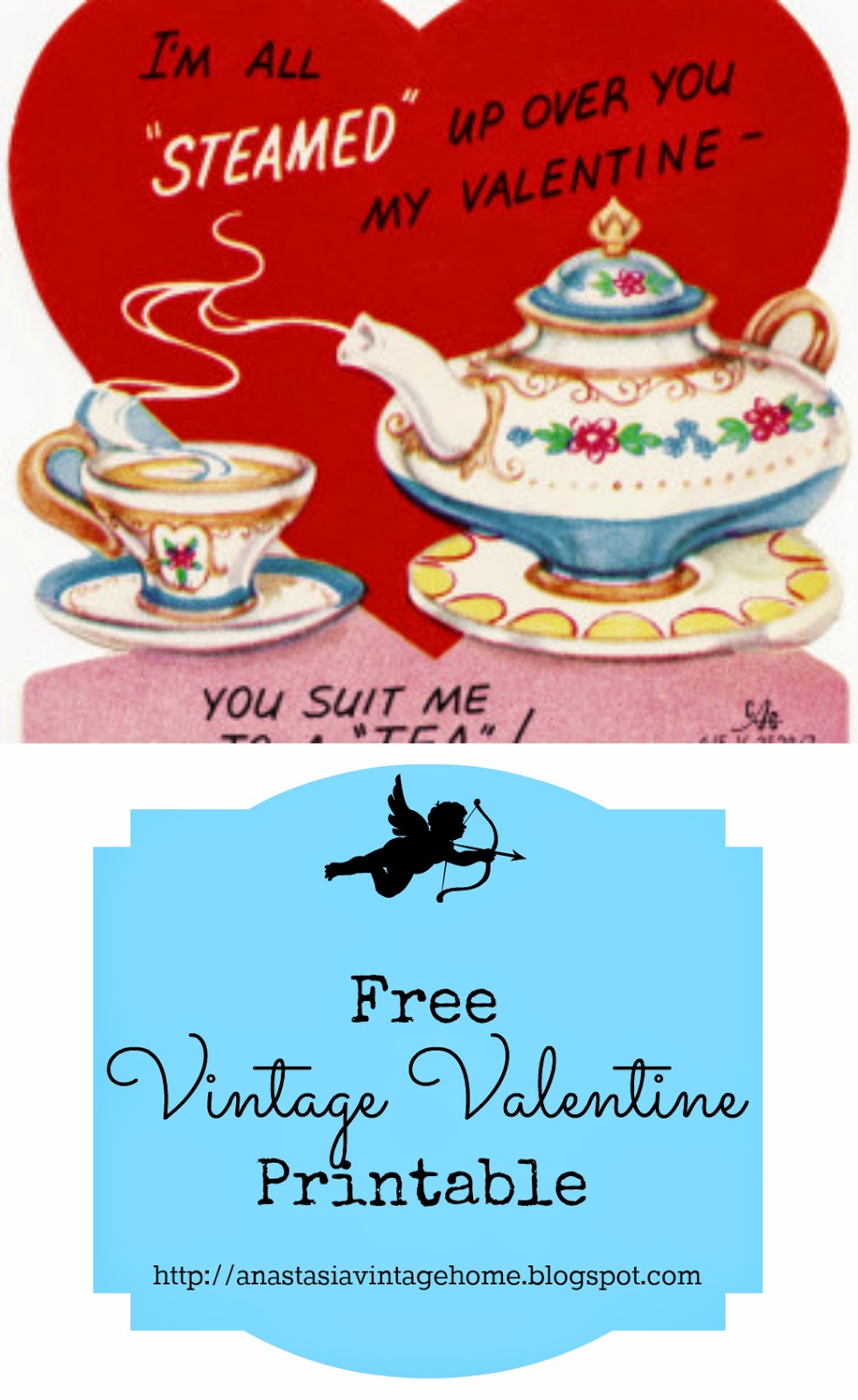 Here's a sweet little tea-themed vintage valentine printable, complete with the best of puns 🙂 You can print it out for your little ones to share with friends, use it for your own Valentine's party, or use it for an image transfer project!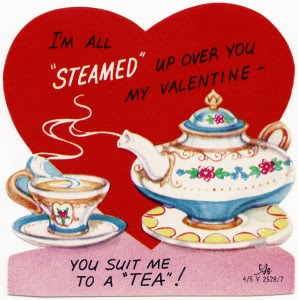 Image courtesy of The Old Design Shop 
I think it's just darling, and I hope you do, too!
To download the image, just right-click on it, select "Save Image As…" and save it to your computer.
How do you celebrate Valentine's Day? Let us know below!
This post appeared first on Anastasia Vintage (www.anastasiavintage.com)