If you've seen my Hometalk collection of repurposed projects, you know that I promised to share with you today another of my recent repurposing creations. Here's the story:
At a church flea market I visited last summer, (yes, the same church flea market I mentioned here – it just keeps on givin'!), I picked up a set of adorable antique graters. They're each a little different, flecked with wear and bits of rust. Swoon.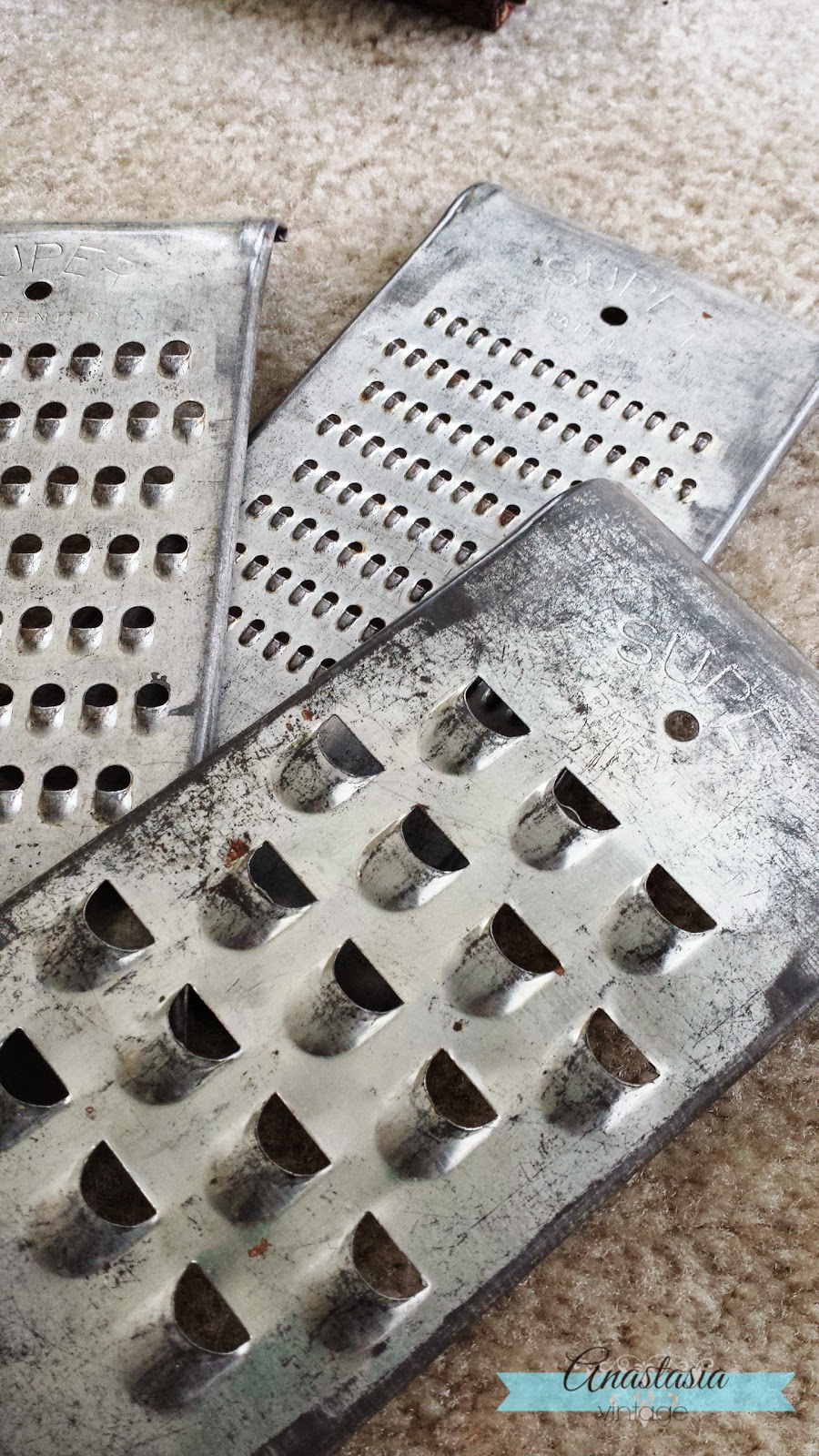 Inspiration struck when I found an old corkboard with a wooden frame at the thrift store. The old cork was worn and kind of unattractive, but the frame was just the perfect size to show off the graters. I found some amazing dark cork tiles to pair with the frame, and it was time to make some magic!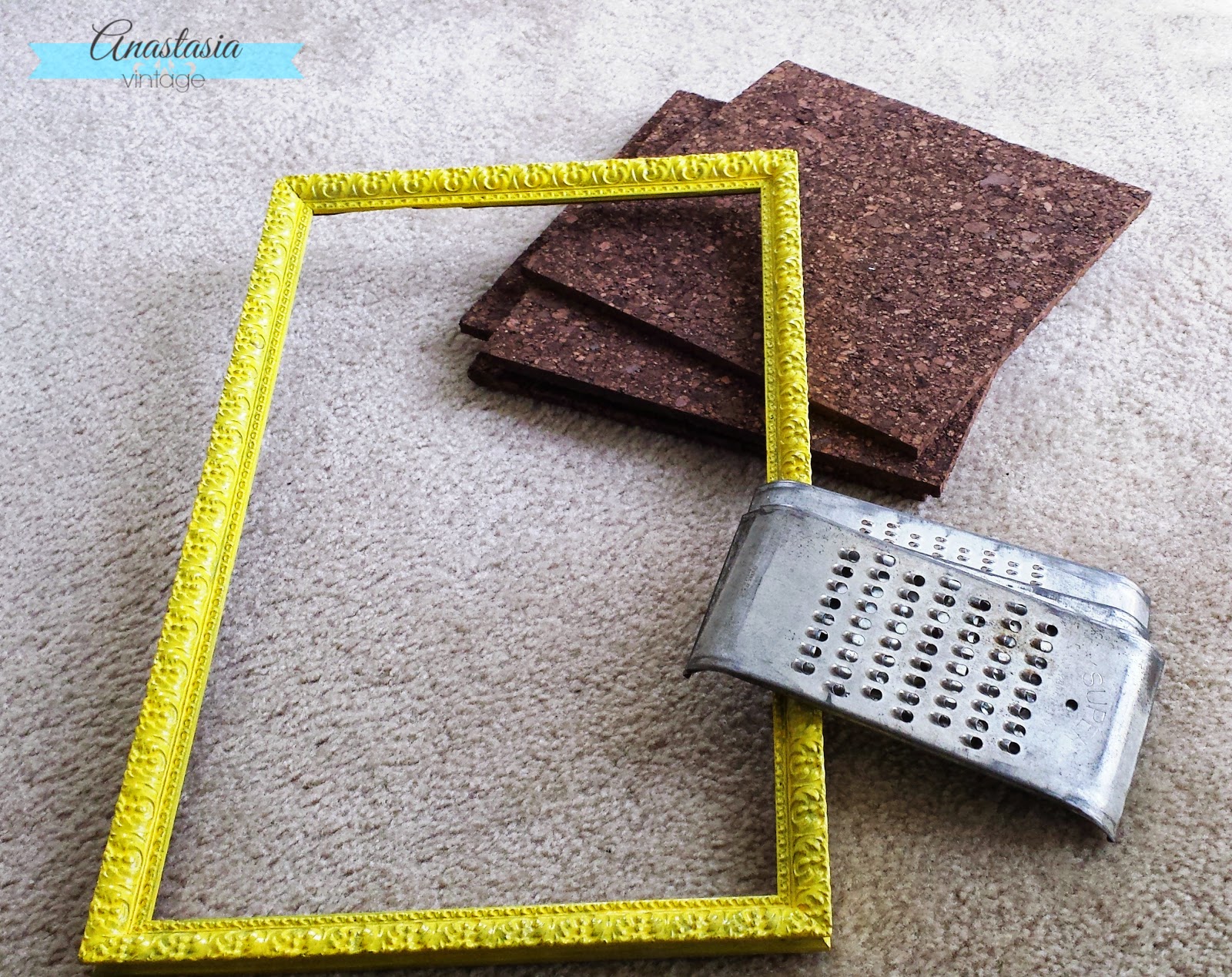 I gave the frame a few coats of spray paint, then added some distressing to shabby it up.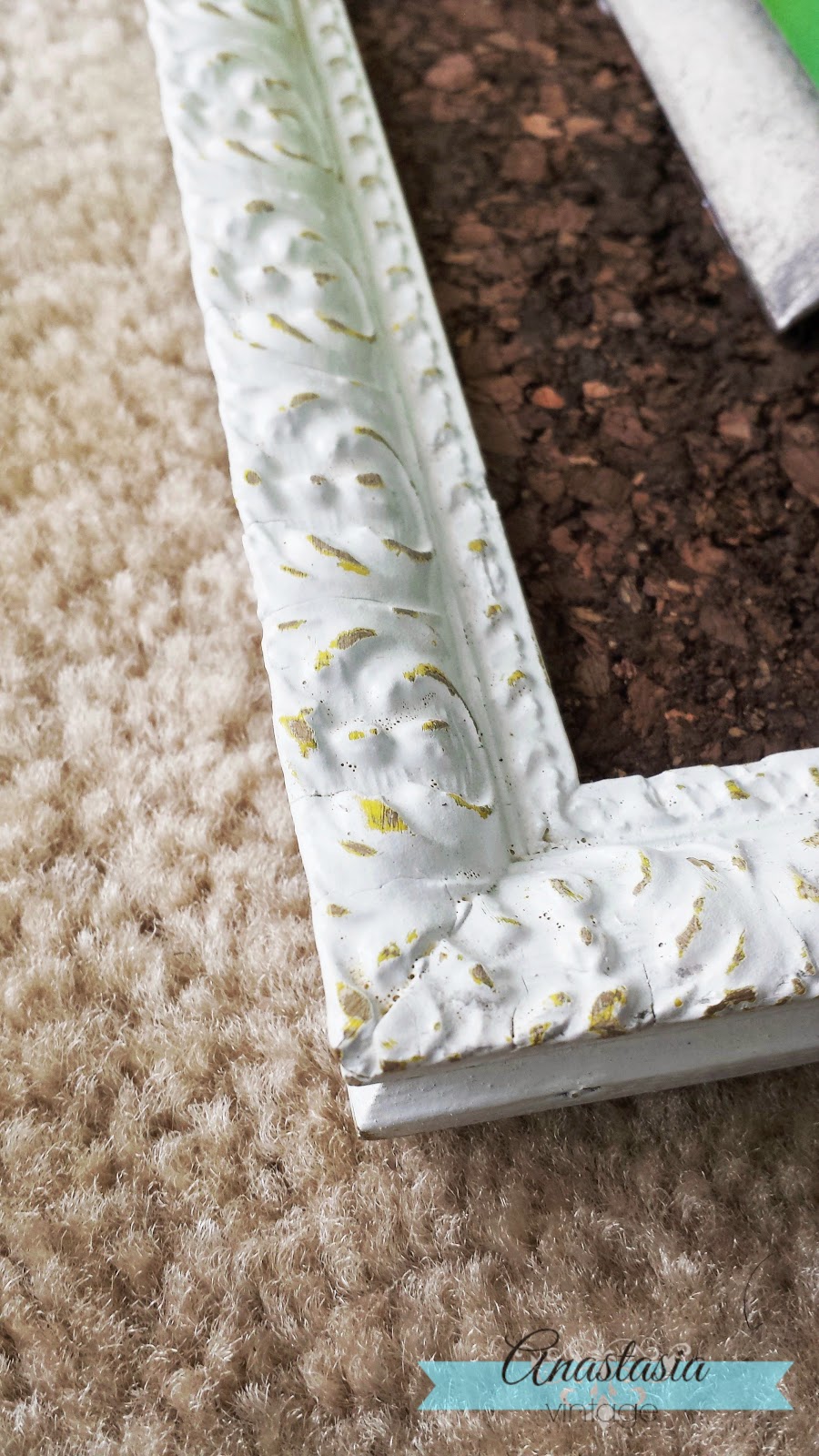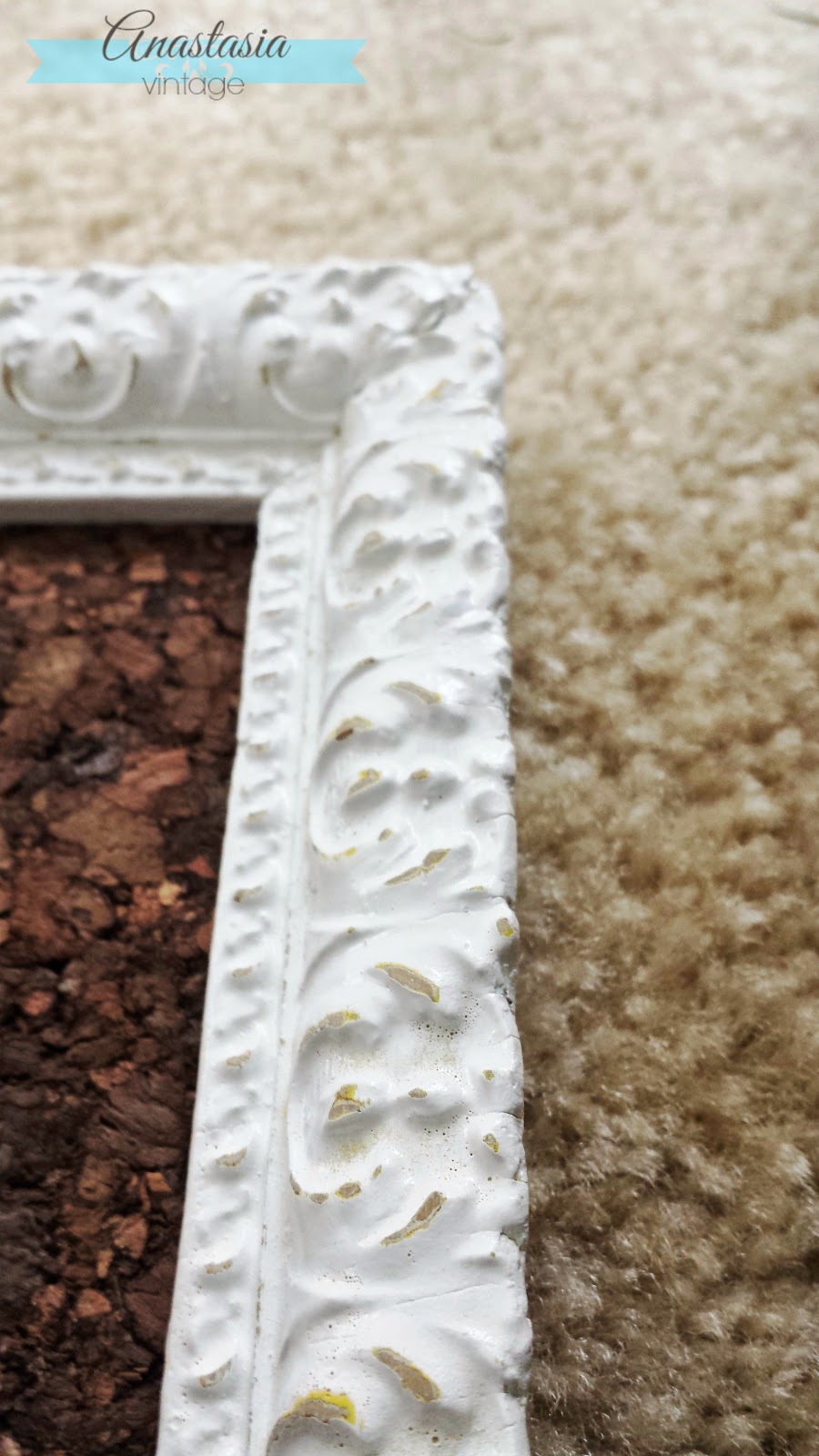 The hardest part of this project was measuring and evenly trimming two of the cork tiles to fit just so into the frame. Would you believe I didn't have a yardstick or tape measure on hand? Instead, I used a regular ol' piece of paper to find the center of my frame and measure the cork tiles equally. Maybe I'll write a post on my exclusive technique sometime…haha! 😉
Oh, and in case you're wondering, the graters were already quite dull, but I filed them down a bit more just in case. Safety first, right?
Here it is, all put together!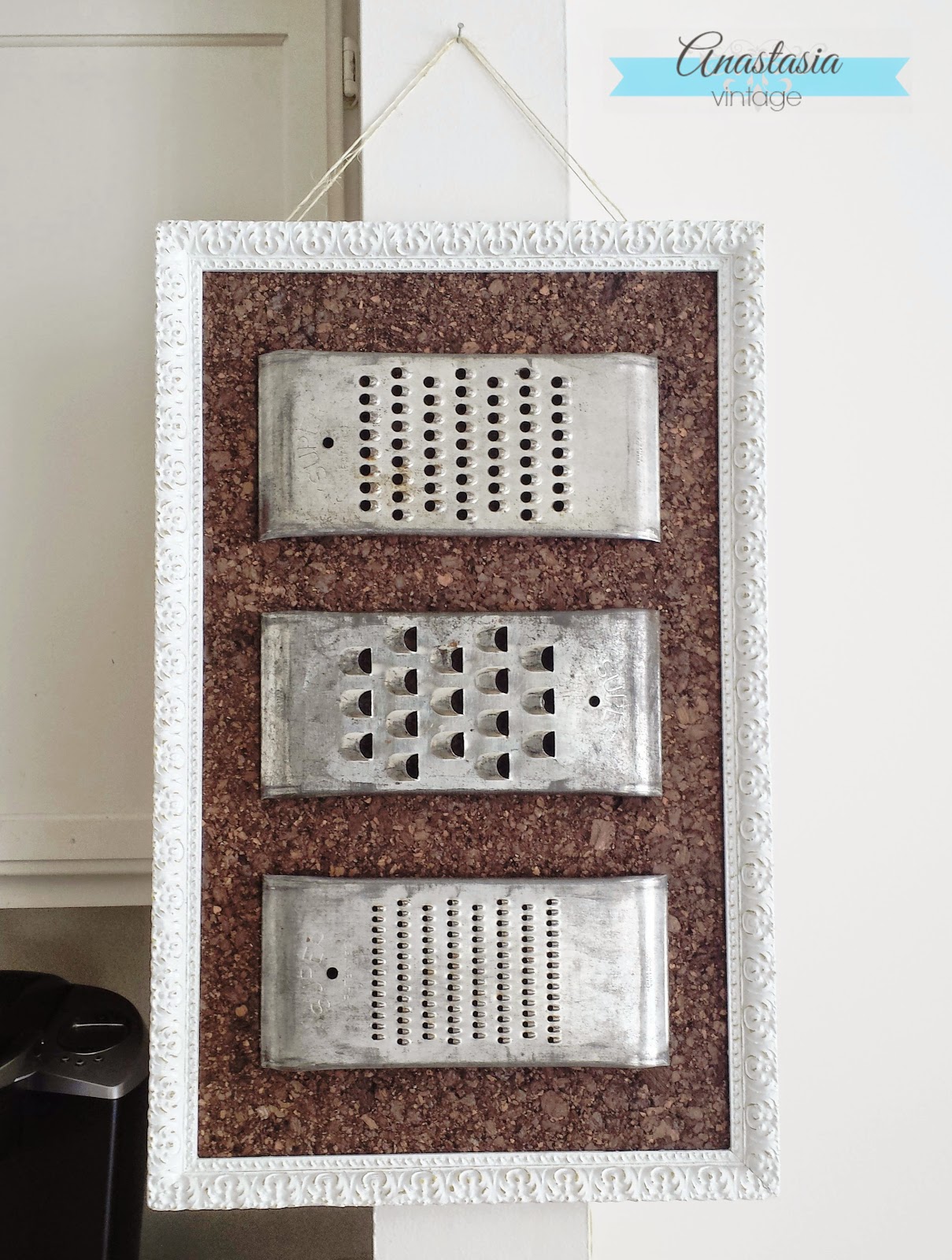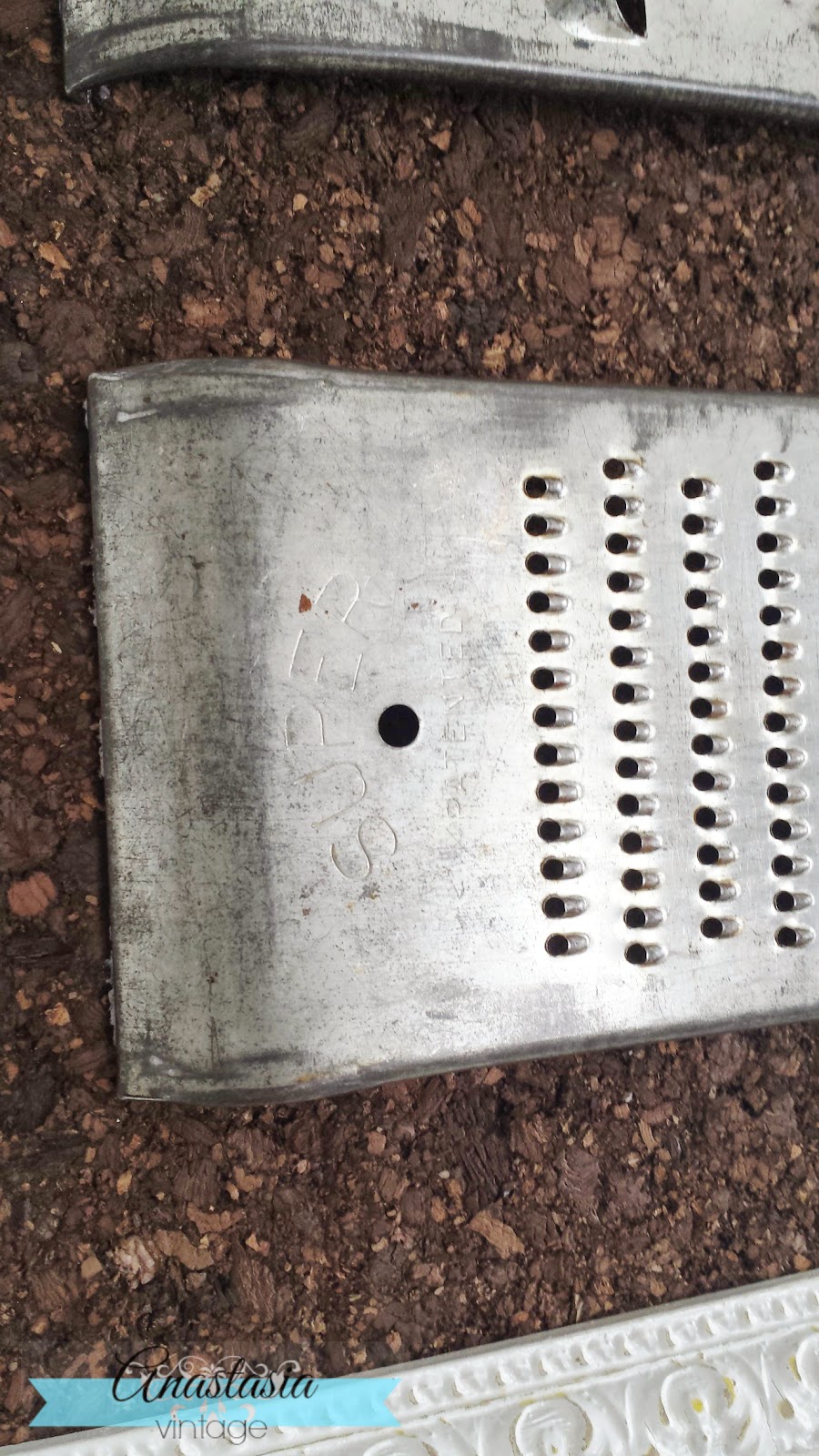 Mini clothespins are just perfect for displaying photos, cards, and notes. I'm crazy over the combination of the time-worn graters, the rough rustic cork, and the fancy, crisp white frame!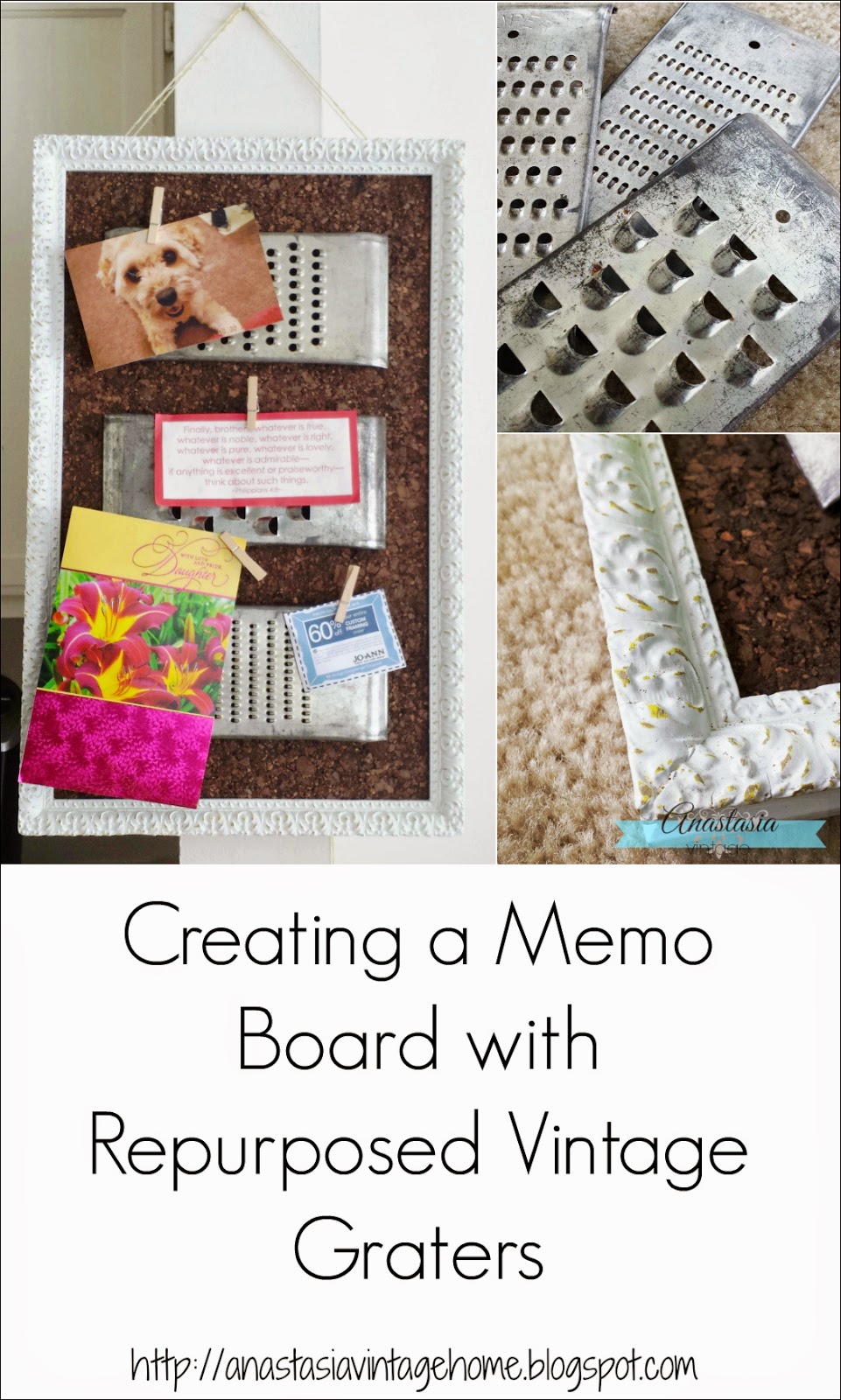 ---
For more inspiration, check out my other kitchen tool repurposing projects,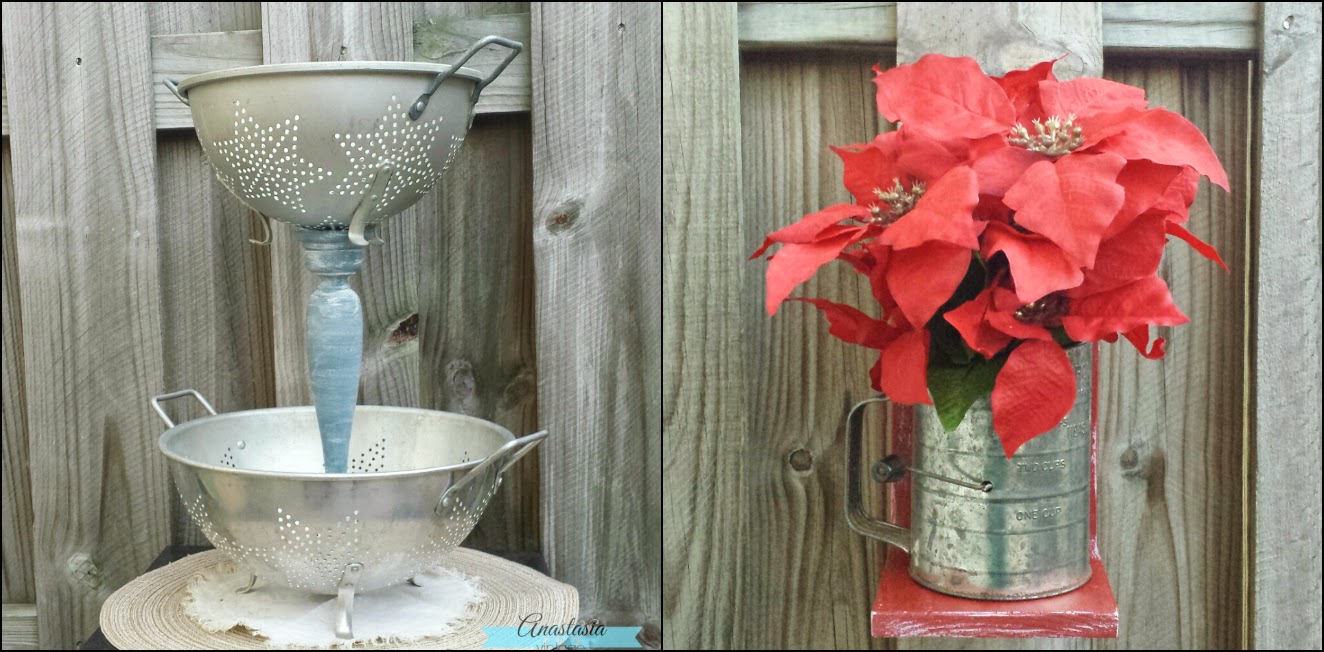 and my Hometalk collection of amazing projects from some of the best bloggers around!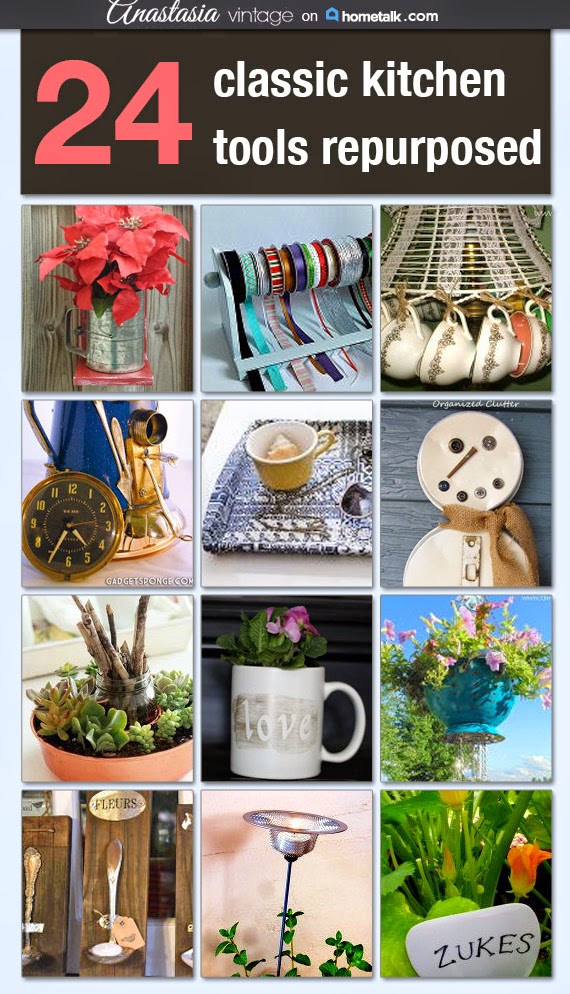 If you enjoyed this post, we'd love to connect with you! Find us on:
---
This post appeared first on Anastasia Vintage (www.anastasiavintage.com)