Happy Friday morning! This is my FAVORITE Friday in a long time – because today, we're announcing the winner of the first ever Fab Furniture Flippin' Contest!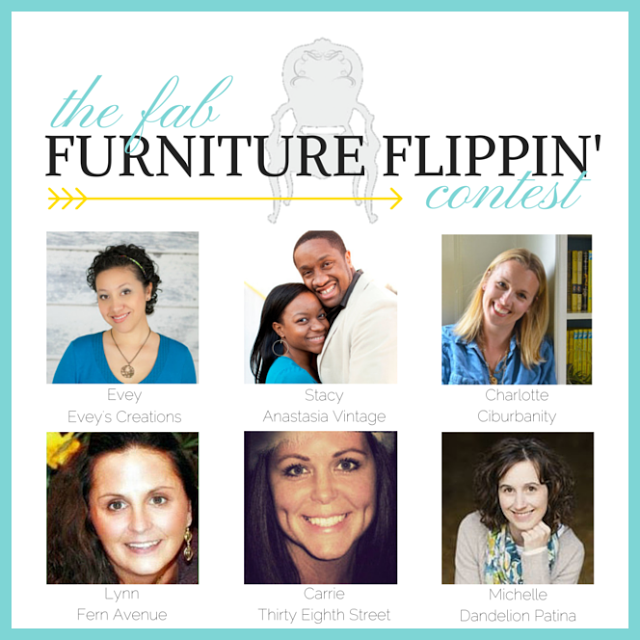 We had such a great start to our contest series! All of
the entries
were really phenomenal! Here are some of my favorite picks: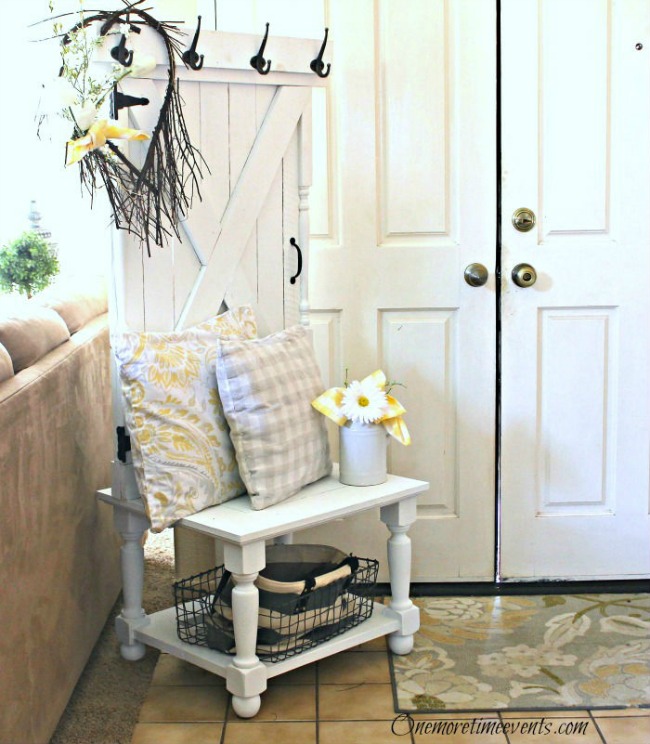 I really love this
upcycled hall tree
that Tammy created from an old coffee table and a barn door she built herself! The style is so perfectly farmhouse, right down to her hardware choices. She did a quite a lot of work to put this piece together, and it is simply stunning!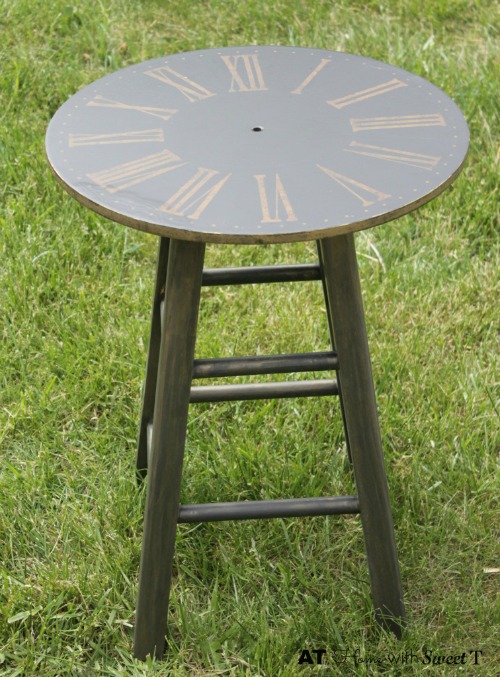 Tracy from At Home with Sweet T crafted a very clever
side table
for her mother-in-law from an old stool and a clock. I especially love the paint treatement she gave the stool – check it out on her blog and learn how you can re-create it!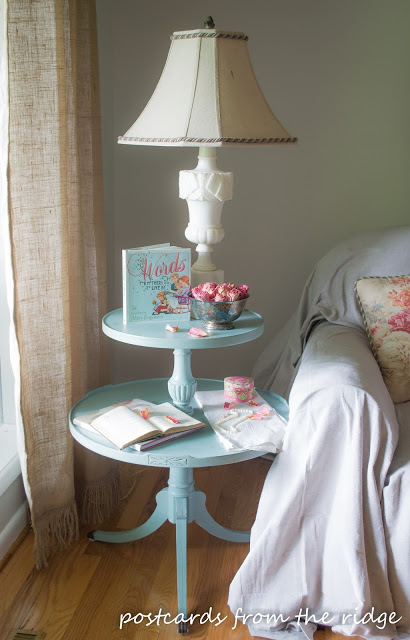 And speaking of side tables, I absolutely adore everything about this
tiered side table
from Angie at Postcards From the Ridge. She created a gorgeous custom paint color and distressed the table just enough to enhance its curves and details. Plus, her styling is just impeccable. It's a really, really lovely piece!
Ladies, please grab a button for your blogs! Congratulations!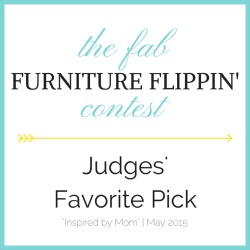 And the winner of the May Fab Furniture Flippin' Contest, and recipient of an awesome prize package from CeCe Caldwell's Paints, is: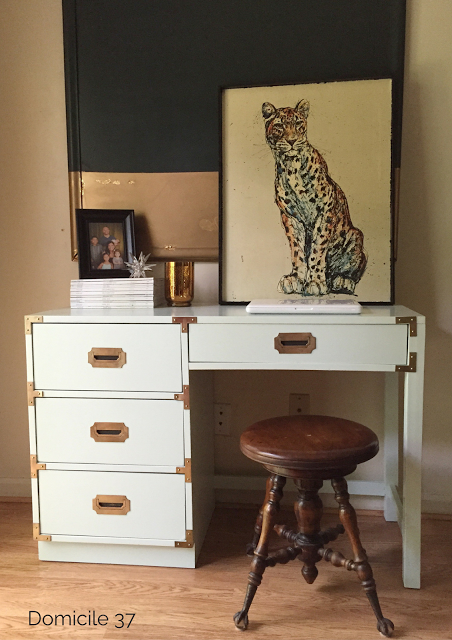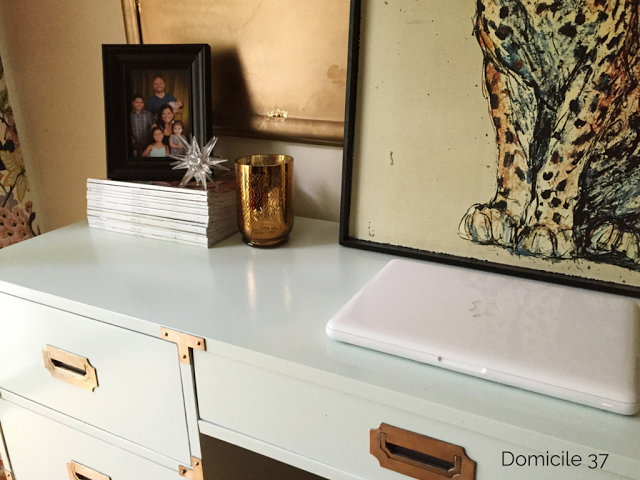 Jess at Domicile 37 and her amazing Campaign desk! I love everything about this piece, and I see why our judges did too! Not only do I love Campaign-style pieces, but the color Jess chose is perfection and complements the desk beautifully. Plus, I absolutely ADORE her styling choices – bold and modern, with a few traditional touches.
Amazing job, Jess! Help yourself to a button – you've earned your bragging rights! Congratulations! 🙂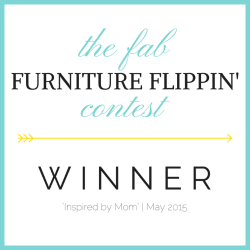 ---
All of our hosts and guest judges have chosen their very own favorite picks, so stop by and see who they loved, too!
And last but not least, I want to say a very special THANK YOU to our guest judges (check out their favorites on their sites, too!):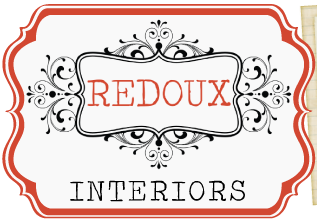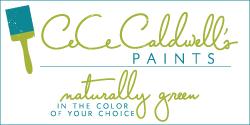 Don't forget to stop by on Monday – we'll be kicking off the
June edition
of the Fab Furniture Flippin' Contest! 🙂
If you're a furniture flippin' blogger and you'd like to participate in future contests, contact me at info@anastasiavintage.com or Evey at info@eveyscreations.com.
This post appeared first on Anastasia Vintage (www.anastasiavintage.com)