Disclosure: This post contains sponsored links from The Old Fashioned Milk Paint Company. All opinions I share about these products are 100% honest and entirely my own. Please see our full disclosure policy here.
Oh happy day! As I shared last week, today we are launching the June edition of The Fab Furniture Flippin' Contest, our monthly, themed furniture makeover contest featuring some of the best DIY bloggers around! We had such a blast last month, and we are SO excited to share the details of this month's contest with you today!
Say hello to the lovely co-hosts!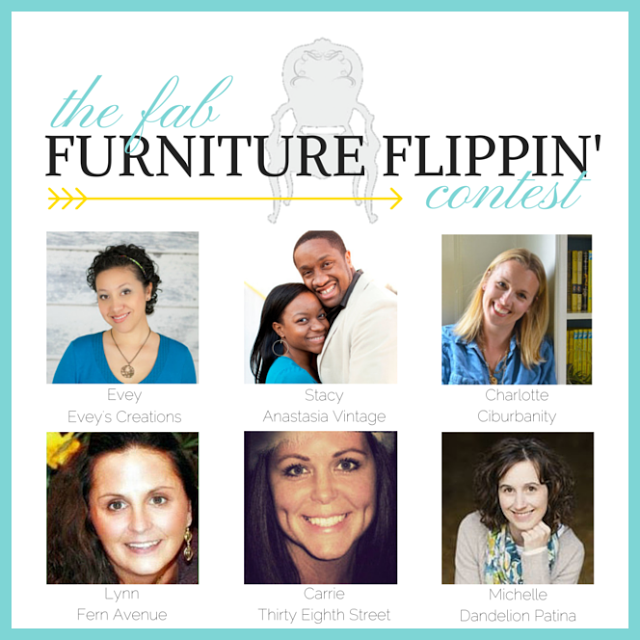 ---
Ok enough stalling…here are the juicy details!
First, meet our amazing June sponsor,
The Old Fashioned Milk Paint Company (OFMP)
. All-natural, bio-based Old Fashioned Milk Paint was developed in 1974, but milk paint itself has been around for centuries. And in case you're wondering, yes – it is actually made from milk! We'll be sharing a lot more about what makes OFMP such a great product this month, so stay tuned for more info.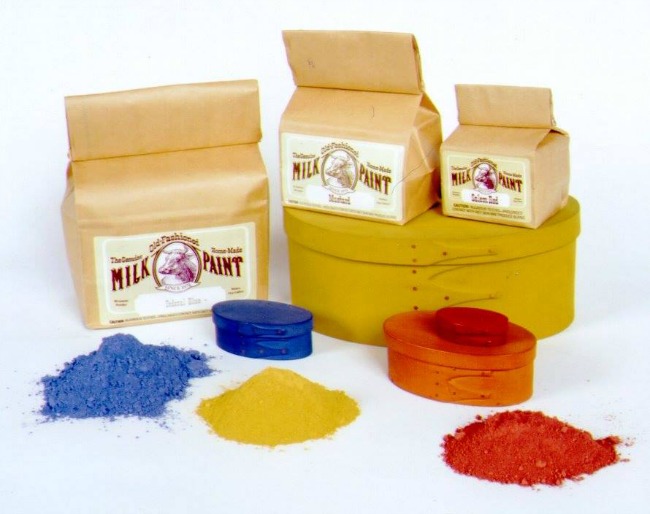 As for our theme, what better match for OFMP than "Shabby Chic Storage"? Our participants this month will be making over furniture items that offer any kind of storage in their interpretation of the shabby chic style.
As usual, our contest winner will receive a great prize package from our sponsor: this month, one very lucky blogger will win a VERY generous package containing six quarts of OFMP, one quart of Extra-Bond, one pint of Antique Crackle, one 5 oz. tin of Daddy Van's Clear Wax (in either Unscented, Lavender or Orange Oil), and one 2 oz. tin EACH of Daddy Van's Antique Brown & Shadow Black waxes (you can learn all about these products on the OFMP website).
---
Ready to be inspired?
Our team of hosts has put together an awesome collection of our own OFMP inspiration – be sure to stop by Ciburbanity and Thirty-Eighth Street to see what Charlotte and Carrie, our featured hosts this month, have created! You can also visit Fern Avenue, Dandelion Patina, and Evey's Creations to see what Lynn, Michelle, and Evey did, too!
The contest closes on June 19th, so don't forget to visit us often until then as the participants share their entries below!
This post appeared first on Anastasia Vintage (www.anastasiavintage.com)