Disclosure: This post contains sponsored links from Unicorn SPiT. All opinions I share about these products are 100% honest and entirely my own. Please see our full disclosure policy here.
Today, we're kicking off the July edition of The Fab Furniture Flippin' Contest, our monthly, themed furniture makeover contest with some of the best furniture flippers in the biz! We have an amazingly unique contest in store for you this month – just in time for the 4th of July! 🙂

---
Our sponsor for this month is Unicorn SPiT, a one-of-a-kind line of vibrantly colored gel stain and glaze in one! There are so many things I love about this product – it is honestly so much fun to use, the colors are gorgeous, it is safe and easy to work with (you can even use your hands!), plus, it smells like jasmine 🙂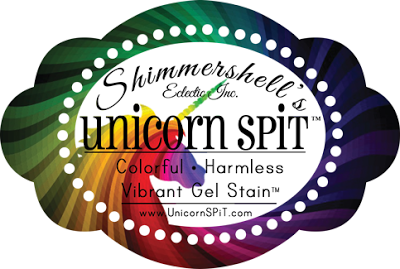 See it in action here and on our Facebook page!
With such a colorful sponsor, and in honor of the July 4th holiday, the contest theme this month is "Let Your Colors Burst!" For the next three weeks, our participants will be sharing their color-inspired makeovers with you right here! This month's participants are competing to win a full set of all 10 Unicorn Spit colors.
---
Ready to be inspired?
Stop by and visit Lynn and Evey to see their gorgeous Unicorn SPiT projects. And, you can find mine here. Our contest participants are busy working on their own colorful transformations, too – visit us right here until July 17th to see their contest entries below!
This post appeared first on Anastasia Vintage (www.anastasiavintage.com)