Disclosure: This post contains sponsored links from D. Lawless Hardware. All opinions I share about these products are 100% honest and entirely my own. Please see our full disclosure policy here.

I've been looking forward to this month's Fab Furniture Flippin' Contest for a looooong time!
Playing with new hardware is one of my favorite parts of a furniture makeover, and I am SO excited that this month, our "Icing on the Cake" themed contest will let all of our participants do just that!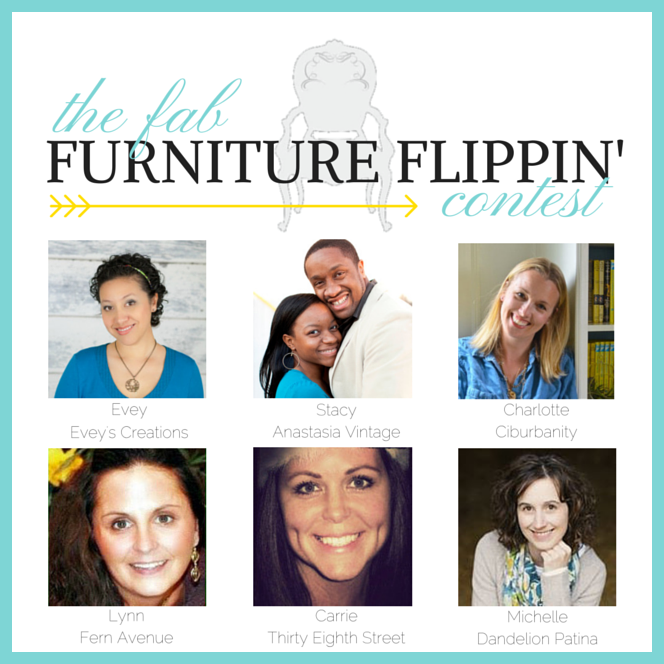 ---
Our fab August sponsor is none other than the amazing D. Lawless Hardware, maker of a huge range of gorgeous drawer pulls, knobs, appliques, and lots of other embellishments. It's the perfect place to find that little bit of extra bling to take your projects over the top! I don't know how our participants will choose what to use for their pieces, but I'm excited to see what they create!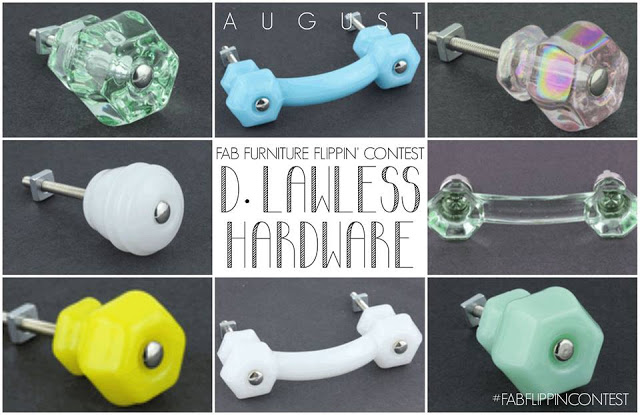 And here's another FFFC first, thanks to the incredible folks at D. Lawless – this month, we'll be offering a first and second place prize to our participants! Two D. Lawless gift certificates, for $200 and $50, are up for grabs this month! How awesome is that?!
I have a feeling our hosts and participants are going to pull out ALL the stops this month! Be sure to stop by Dandelion Patina and Evey's Creations to see what Michelle and Evey have put together. The rest of us couldn't resist joining in, too – take a look at Carrie's, Lynn's, and my pieces, as well as our participants' fab flips below!
This post appeared first on Anastasia Vintage (www.anastasiavintage.com)