Wow! That's all I can say after all of the incredible entries from the August Fab Furniture Flippin' Contest!! It was a month of many gorgeous dressers, as well as some out of the box pieces that were nothing short of amazing!
Our generous sponsor, D. Lawless Hardware, provided all of the hardware and embellishments that our participants used to add some extra "Icing on the Cake" this month! Here's a huge THANK YOU to them for inspiring all of these lovely August makeovers! Take a look at how some of my favorite pieces were made extra special with some D. Lawless bling! 🙂
---
I think this piece is just beautiful, and one of my favorite things about it is how Tami highlighted the appliques from D. Lawless Hardware with her painting technique. Her highlighting and shadowing skills get two big thumbs up from me!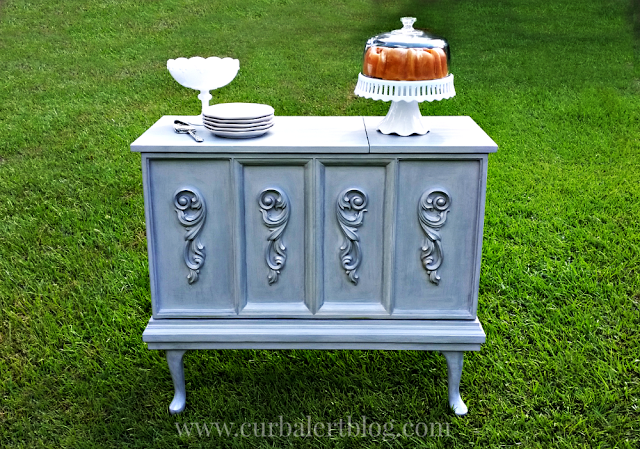 Although I've read Robin's post many times, I still don't quite understand how such a masterpiece emerged from the almost pile of rubble she started with. This is such a stunning transformation that is a huge testament to her design and building skills. Truly amazing.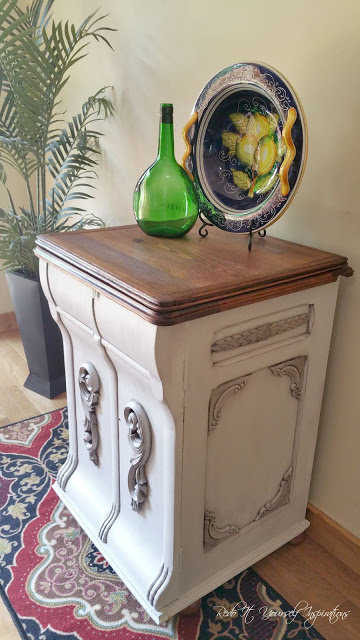 The difference between the 'before' and 'after' shots of this piece is what really struck me. It is barely recognizable (and SO much prettier) now! Christine has an awesome eye for detail – every element she chose for this piece, from the color, to her roll-with-the-punches approach to the drawer fronts, to the labels she designed for her pulls from D. Lawless, work so beautifully together. Plus, her staging is perfection 🙂
I had a slight obsession with plaid in high school (flannel shirts, anyone??), and this dresser makeover took me right back to those days! I love the contrast between the bold green color and the rich dark wood. Even down to the cup pulls Colleen chose, every design element works so well with the clean lines of this piece.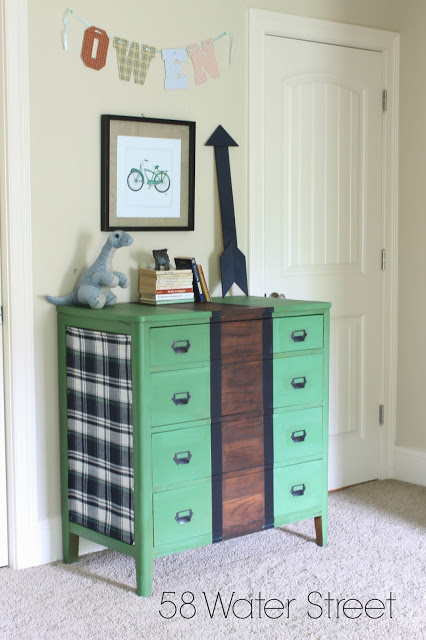 Favorite Picks, please grab a button!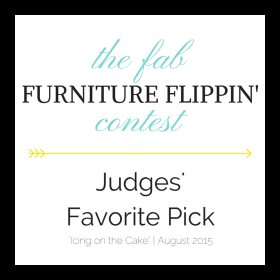 And now, the 
winners 
of the August Fab Furniture Flippin' Contest!
In second place, the winner of the $50 D. Lawless Hardware Gift Certificate is….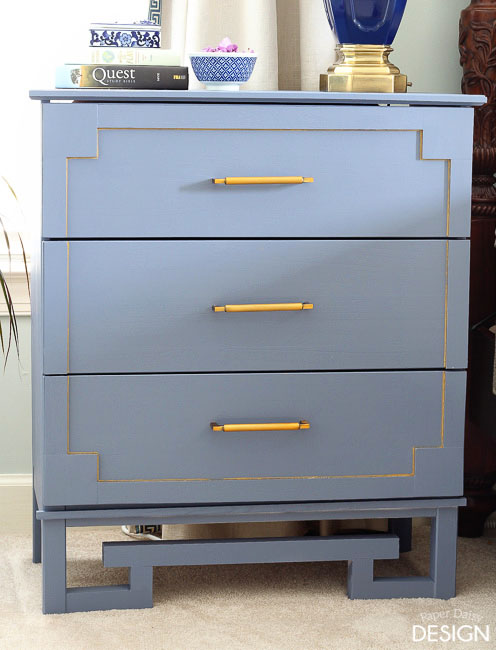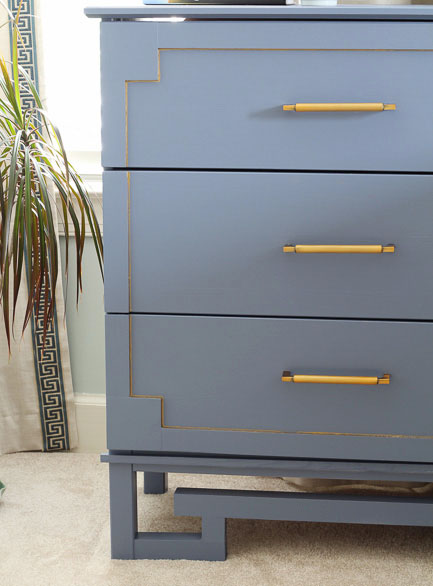 Our judges were super impressed at how Leslie took a simple IKEA dresser and, with some simple structural additions, turned it into a designer-inpsired piece. The hardware she chose is the perfect complement to her Greek Key deisgn!
Amazing job, Leslie! Grab a button!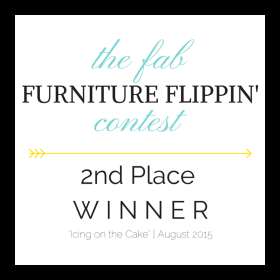 And taking home the 1st place prize, a $200 D. Lawless Hardware gift certificate, is…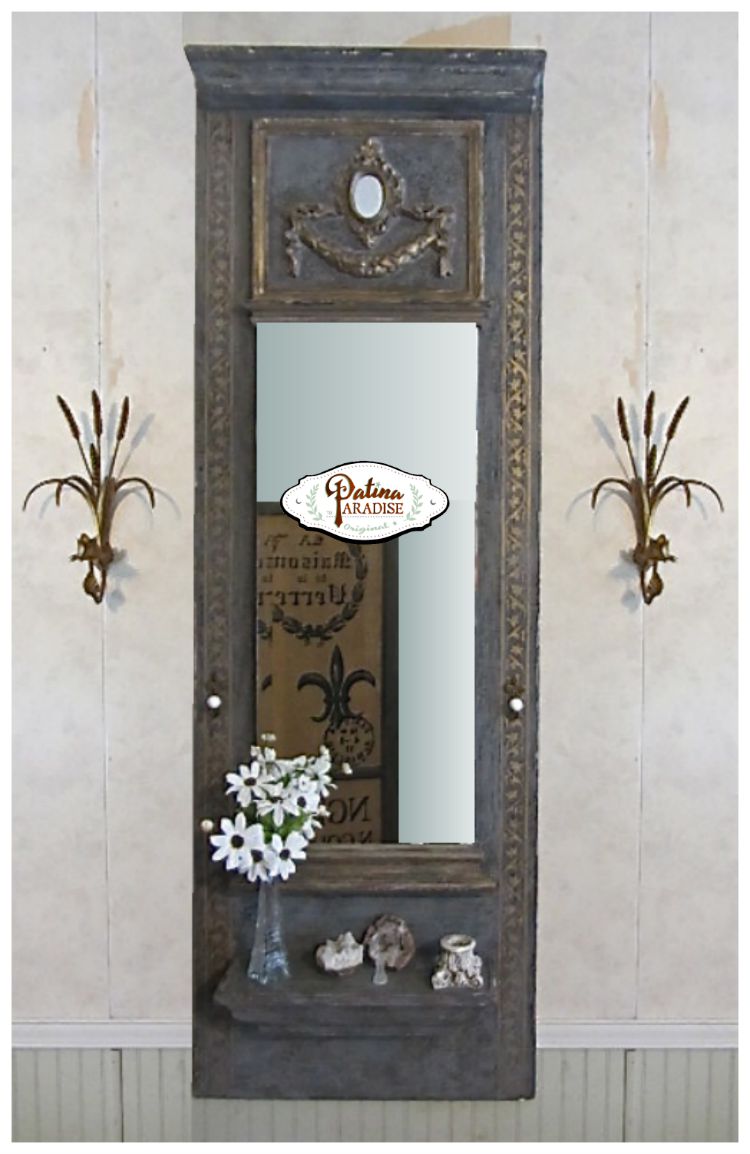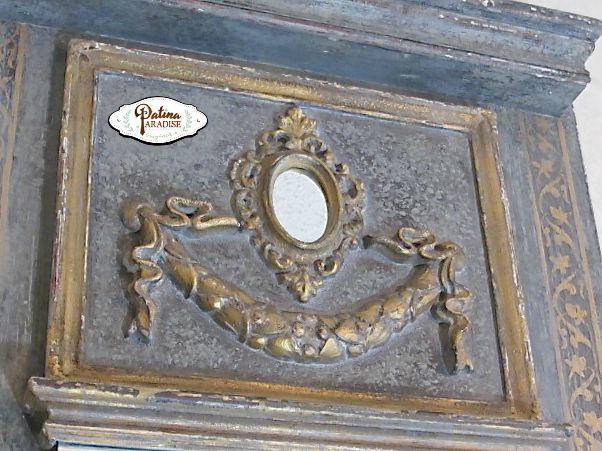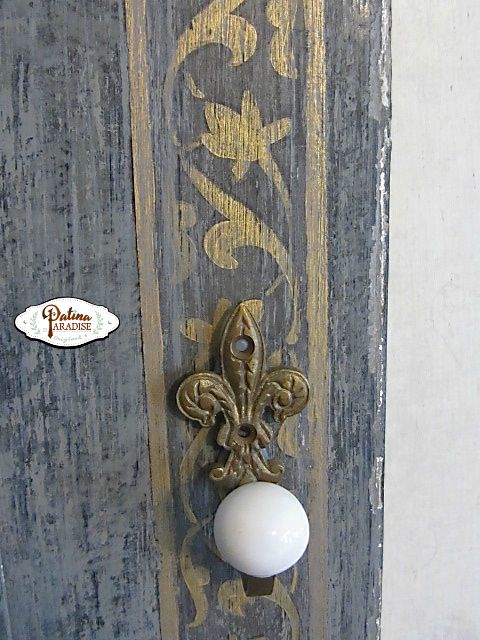 I can honestly say that I did a legit double-take when I read that Lucy BUILT this amazing mirror. From random pieces and a D. Lawless applique. And then painted it to look like an old world masterpiece. She's the patina queen, you guys. Just outstanding.
Congratulations, Lucy! Please grab a button for your blog!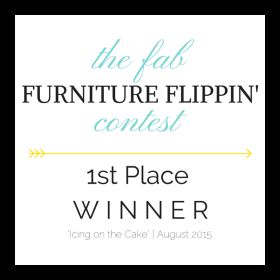 ---
If you haven't seen all of the August entries yet, do yourself a favor and check them out here – I promise, you will be so inspired!! And be sure to visit  Carrie, Lynn, Evey, and Charlotte's blogs to see their favorites from this month, too!
The September Fab Furniture Flippin' Contest begins next Monday! The theme is just perfect for the back to school season, and the sponsor is one that I just love! Stay tuned! 😉
This post appeared first on Anastasia Vintage (www.anastasiavintage.com)