Good morning, all! And a happy belated Thanksgiving to my fellow Canadians! 🙂
I signed up a few weeks ago to be part of the 3rd Annual
Thrift Benefit for Sheltered Animals
, organized by the lovely Jeanette of
Country Design Style
 (if you don't follow her work yet, you definitely should!) This awesome idea of hers challenges DIY bloggers across the US and Canada to highlight a local thrift store that supports an animal shelter or rescue.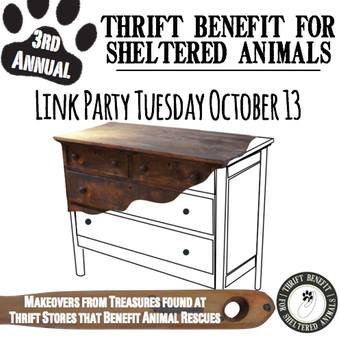 It turns out that many animal rescues and shelters operate thrift/resale shops that raise funds to support the animals in their care. They are often donation-based and volunteer-operated, and most or all of the proceeds go towards feeding, housing and caring for animals in need of a forever home.
As you know, I'm an avid thrift store enthusiast, but I'd never been to, or even heard of, one affiliated with an animal shelter. So not only would I get to find another piece to recreate, I'd also get to discover a whole new hunting ground for future projects and support sweet little animals in the process? Challenge very much accepted, my friend.
After making a few calls, I found just what I was looking for: a local shop run by the
Cat Welfare Association
, called – get this –
The Catique
. Is that not the cutest name you've ever heard?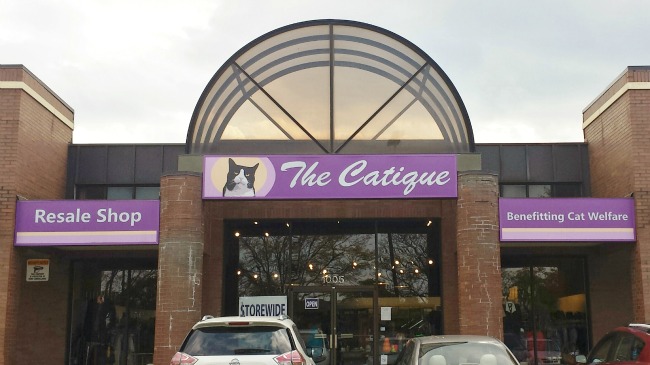 Although it was not quite the furniture treasure trove I'd hoped for, the volunteers could not have been nicer, and I was able to find this little gem: a monochromatic and rather uncomfortable piano bench.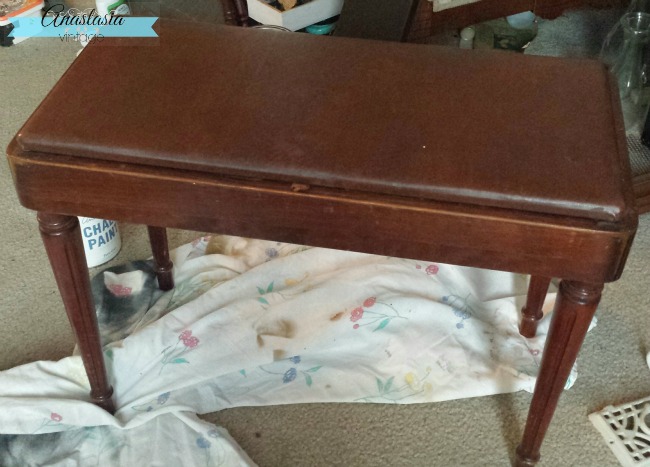 It took only a few simple steps to turn into into a functional beauty once again. First, I added some new foam and batting to create a comfortable seat. I'd recently discovered buffalo check fabric, and with the leftovers I had from another project, I upholstered the top. The base was painted in Paris Grey chalk paint with a wash of white, followed by clear and dark wax.
I love the serene and neutral new look!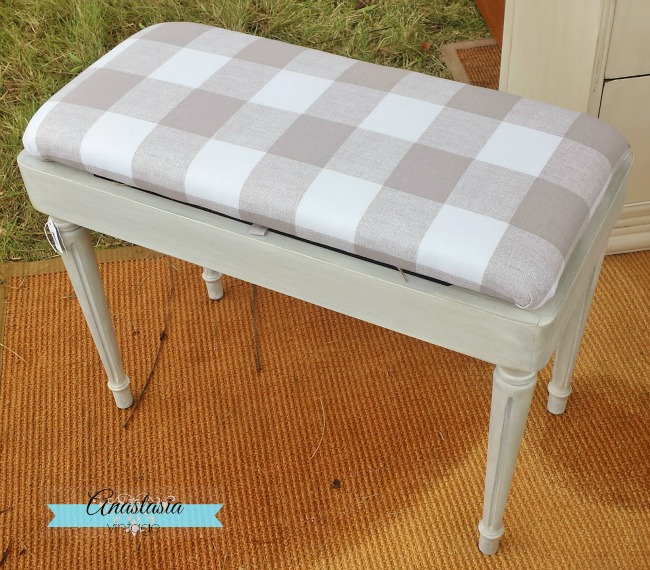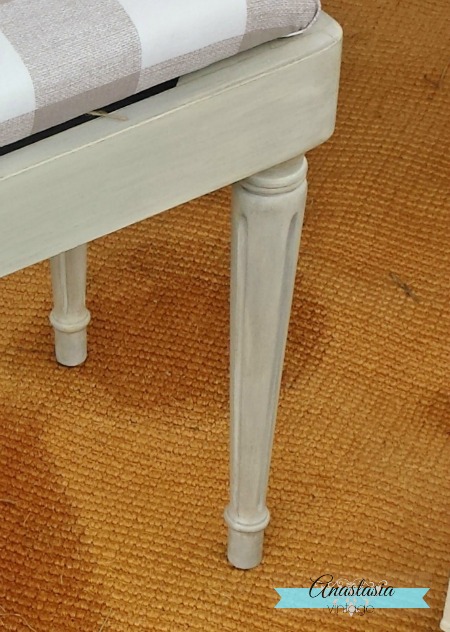 Here's a confession: I am not a cat person. Never have been. I've been allergic to them all my life, and somehow they've just never appealed to me much. But I love animals, and I'd like to think that by supporting The Catique and the awesome work of the folks at Cat Welfare, I've at least begun to make up for my lifelong feline aversion. That makes sense, right? 🙂
If you happen to be a resident of central OH, or feel like taking a road trip, be sure to stop by
The Catique
to shop or donate!
To close, here are some obligatory pictures of my little fluff muffin, Kylie. Enjoy!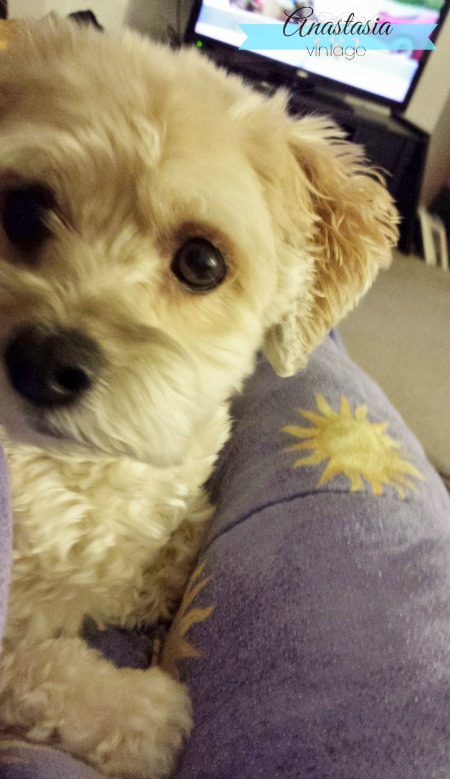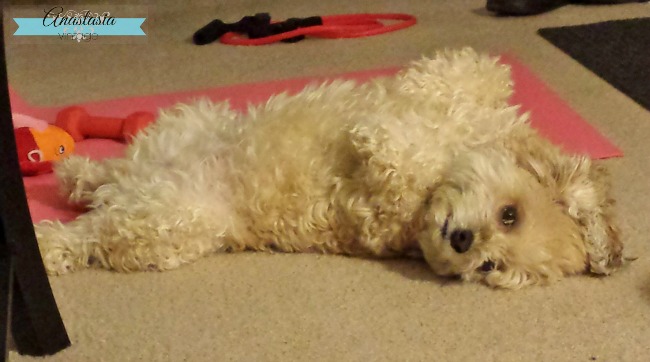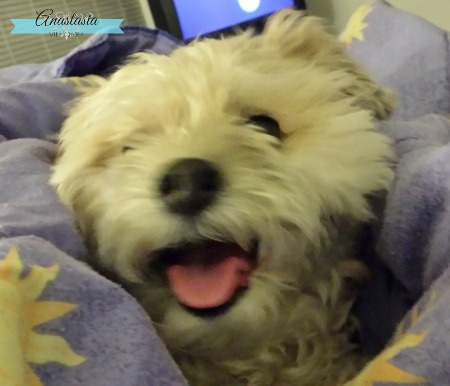 Leave a comment telling me about your awesome pets! And don't forget to click on the images below to see some lovely projects and learn about great animal rescues across the country!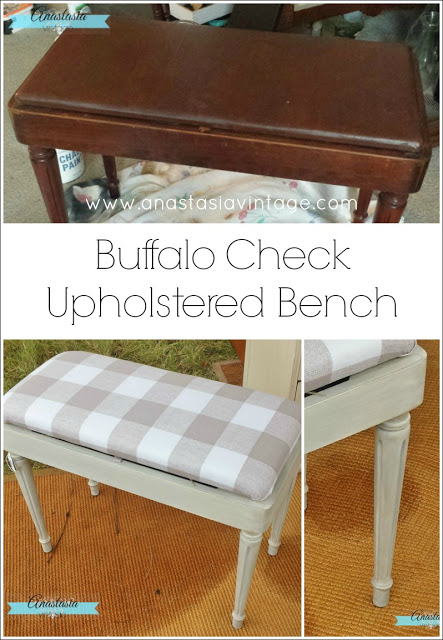 More upholstered goodness!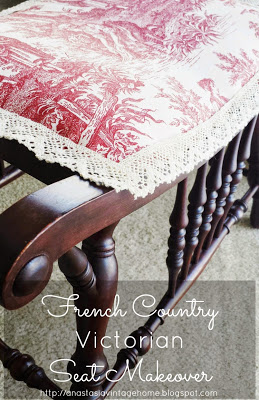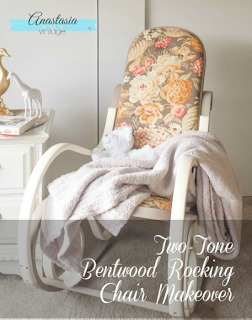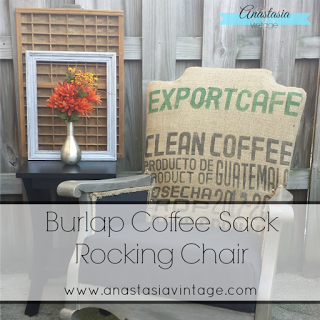 ---
If you enjoyed this post, we'd love to connect with you! Find us on:
---
Shared at these wonderful link parties!
This post appeared first on Anastasia Vintage (www.anastasiavintage.com)