Happy Thursday, friends! Today I'm joining an awesome group of bloggers for a new monthly furniture makeover series called "Furniture Refresh." Each month, we'll have a new theme and each of us will share a piece we've created that follows the theme. Should be fun, don't you think?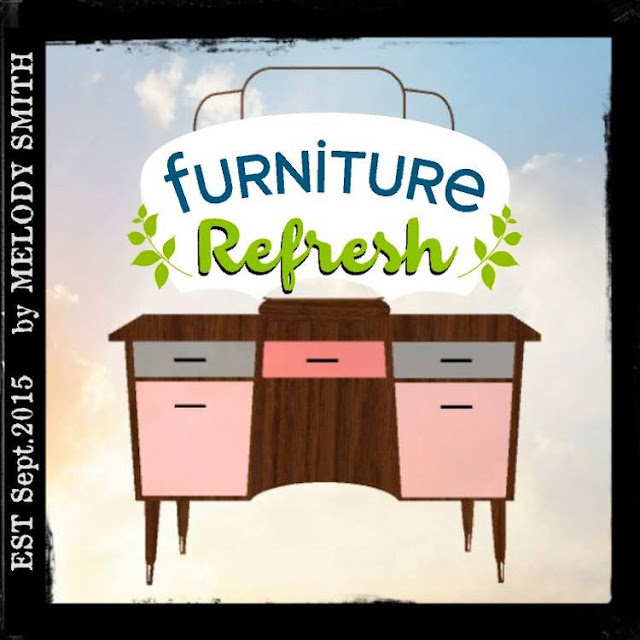 This month's theme is "Inspired by…". I have to admit, I love this theme, since lately we've been in a painting frenzy and our pieces have been inspired by just about everything. One such piece is this gorgeous empire table I found curbside over the summer.
It is solid mahogany (and I do mean solid), and I instantly fell for its beautiful curvy shape. I'd never seen anything like it, and I just couldn't pass it up. Despite that though, it had lots of missing and loose veneer, and it sorely needed a new look!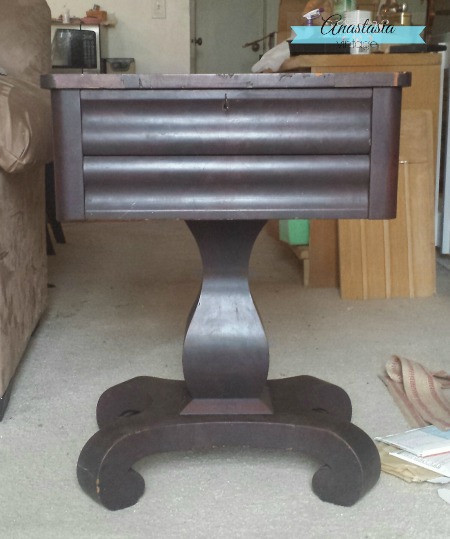 So what was my inspiration for this piece? As strange as it may sound, every choice I made about redoing this table was inspired by…the table itself. I went in with zero vision of what I wanted it to look like, and just let it speak to me 🙂
First, the color. Since the original was so dark, I really wanted to brighten it up a bit. But every time I looked at the base of the table, it reminded me of music – sheet music to be exact. Don't those feet resemble music notes? Please tell me you see it too 🙂
I just couldn't shake that image in my head, so black it was.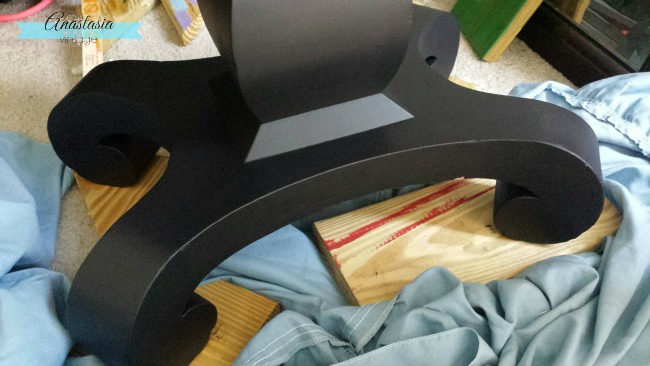 Once I'd finished the black, there still seemed to be something missing. I don't often use pre-made stencils on my pieces, but those little table feet got their way yet again. I found a stencil at the fabric store with shapes and lines that perfectly complemented the table base (and with a 60% off coupon, the price wasn't too shabby, either!)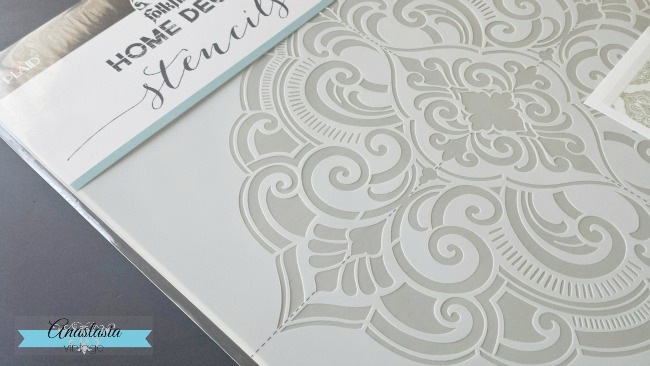 I had already stained the insides of the drawers in a rich mahogany color, so to mirror those red tones and give the table a little shimmer, I went with a copper-colored glaze for the stencil. Here's a tip: I like to stencil with a makeup sponge – it's a great tool for controlling the amount of paint and preventing it from bleeding under the stencil!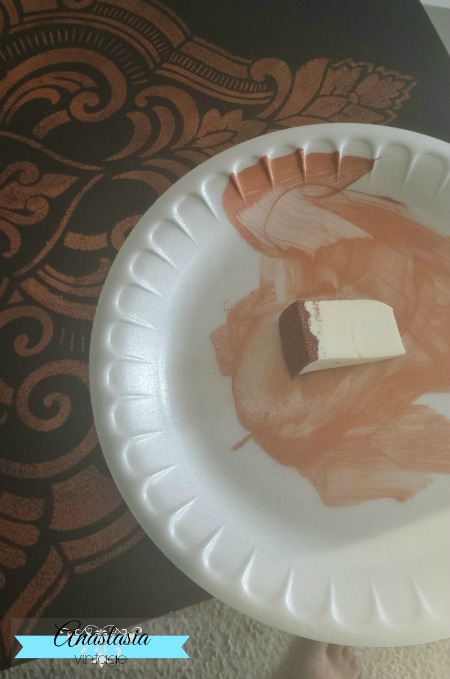 I liked it so much that I added a few more copper highlights here and there.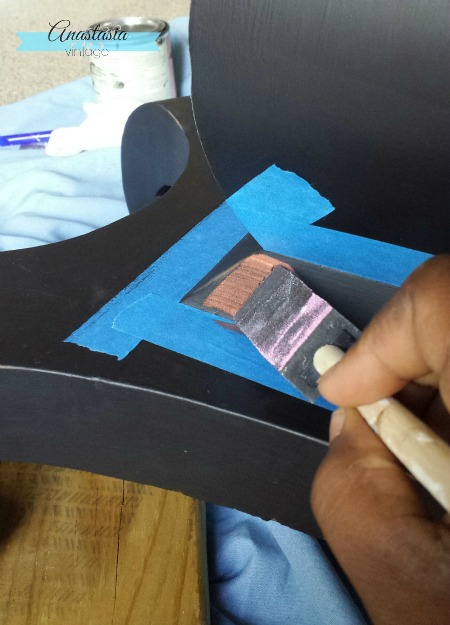 Lastly, the hardware. Originally the drawers didn't have pulls at all, but I wanted to make them a bit easier to open. And it just so happened I had some in my stash that I'd salvaged from an empire dresser that was too water-damaged to restore. And wouldn't you know it, their shape and details went perfectly with the design of the stencil! I gave them a coat of the same copper glaze, followed by some dark metallic wax to add some dimension.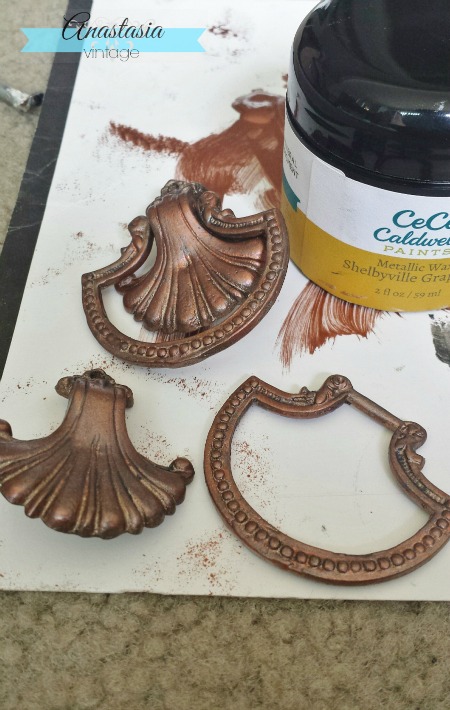 It came together pretty well for a fly-by-the-seat-of-your-pants kind of project, don't you think?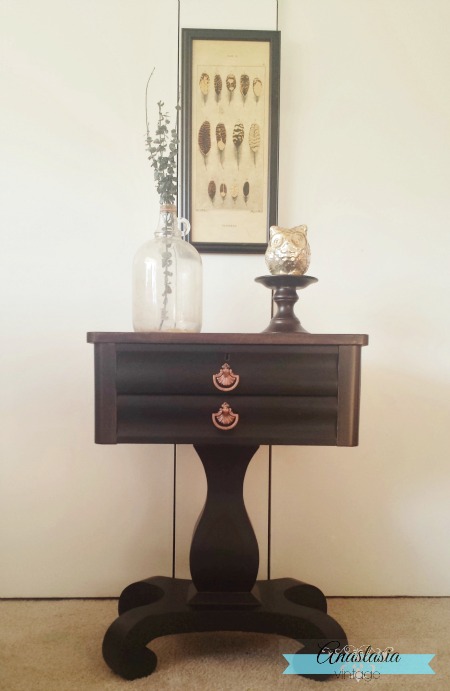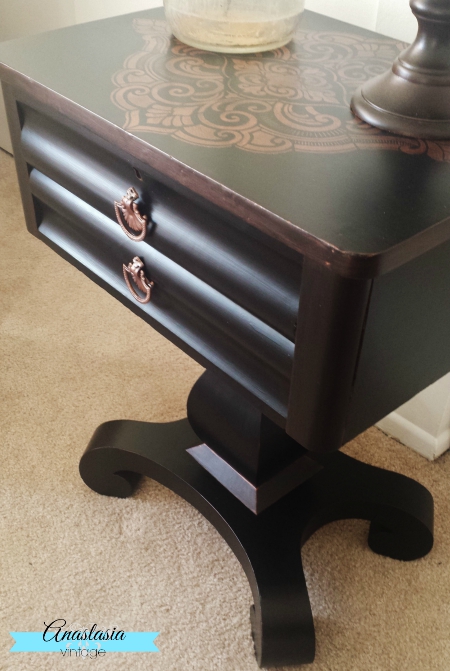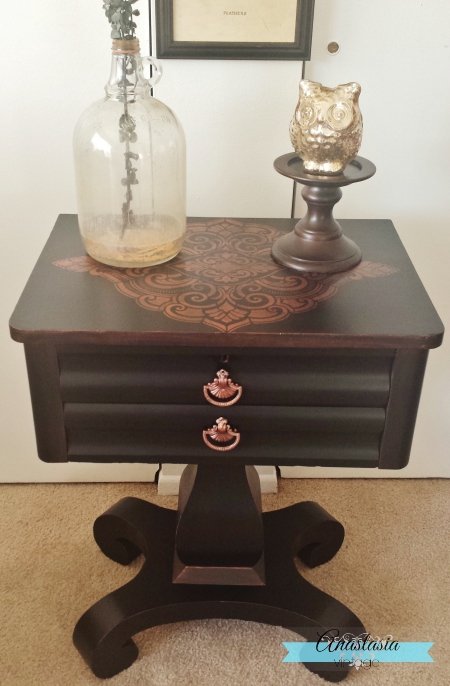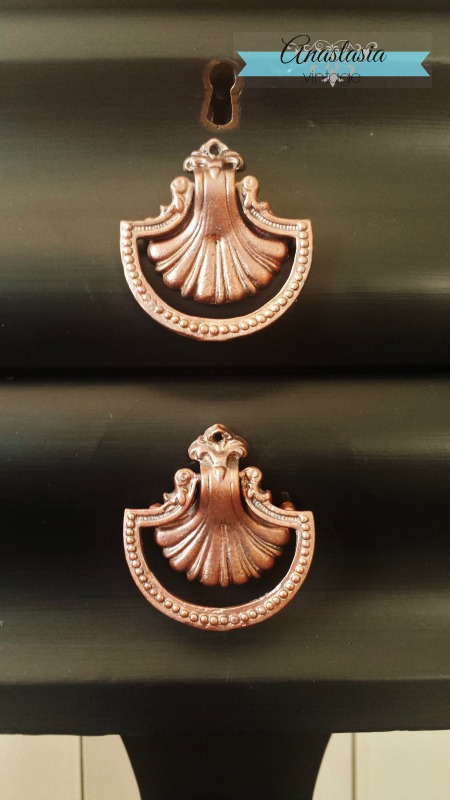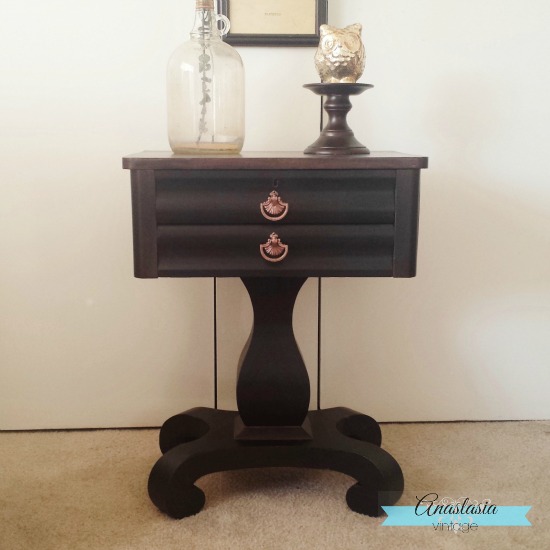 Just goes to show, sometimes a piece will tell you exactly what it wants to be.
There are so many more "Inspired by…" pieces to see this month – check them out below!
---
If you enjoyed this post, we'd love to connect with you! Find us on:
---
Shared at these wonderful link parties!
This post appeared first on Anastasia Vintage (www.anastasiavintage.com)