Disclosure: This post contains sponsored links from Minted. All opinions I share about these products are 100% honest and entirely my own. Please see full disclosure policy here.
It's that time again – time for another edition of The Fab Furniture Flippin' Contest!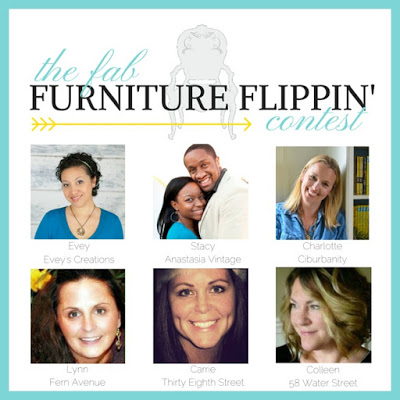 This month, we are fortunate to be sponsored by Minted, a design marketplace of independent artists from around the globe. They offer an extensive array of fabric by the yard in over 500 (yes, 500!) crowdsourced designs and a wide variety of color schemes. All of their designs are printed to order on natural fiber fabrics in the United States, are they are perfect for craft and home décor projects!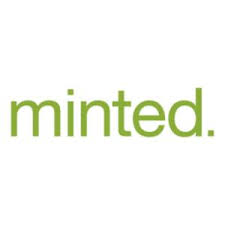 With such a great company as our sponsor, it's only fitting that our theme for this month is "Take A Seat." Our November participants were challenged to recreate any seating item with fabric supplied by Minted. And since you know how much I love a good upholstery project, I had to leap at the chance too!
It was pretty challenging to choose fabric from the enormous collection at Minted. But even after poring over the options over and over again, I kept coming back to one called Deco Fabric. Could there be a more perfect vintage-inspired choice?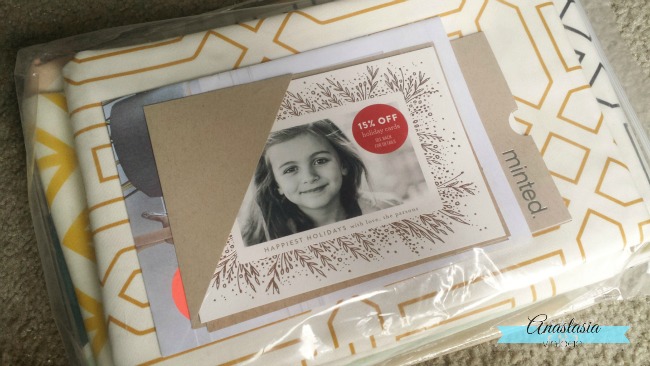 I decided to pair the fabric with this chair. The shape and clean, curved details reminded me of the lines in the fabric, and I knew with a bit of TLC, I could give it a great 1920s vibe.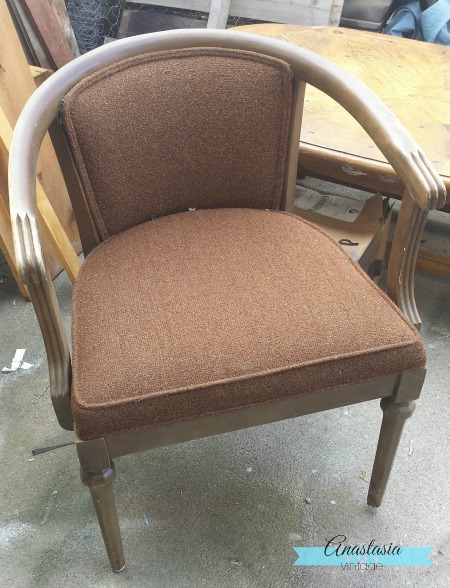 My first step was to remove the cushions from the seat and back of the chair. Once that was done, I gave the chair a few coats of chalk paint in Graphite and sealed it in clear and black wax.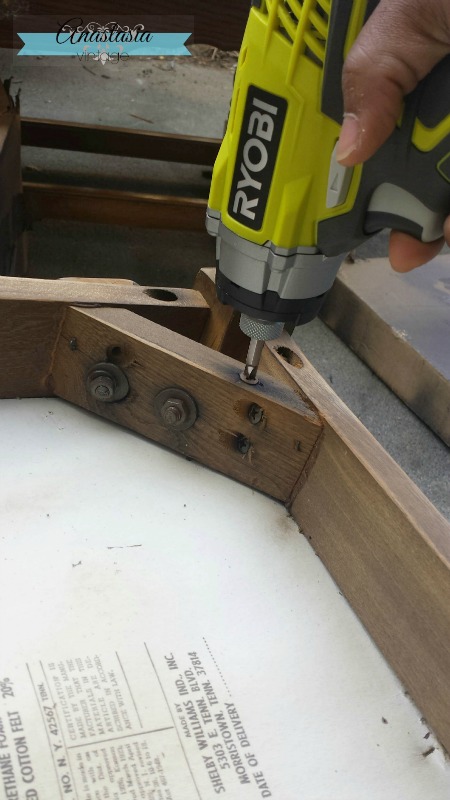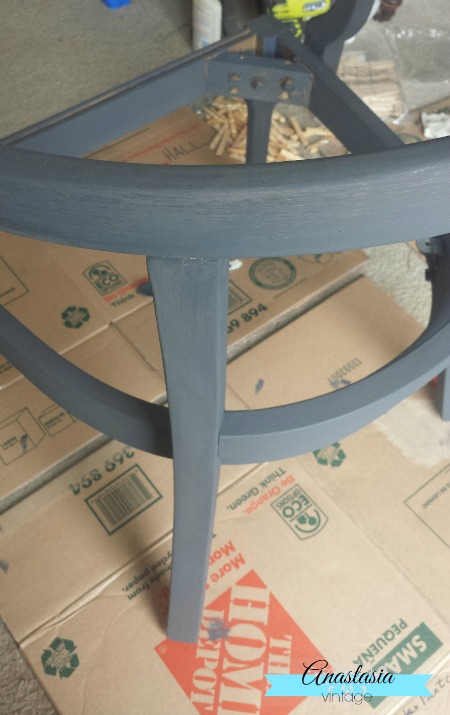 I replaced the old stuffing in the seat and back cushions, and covered the seat with my gorgeous deco fabric.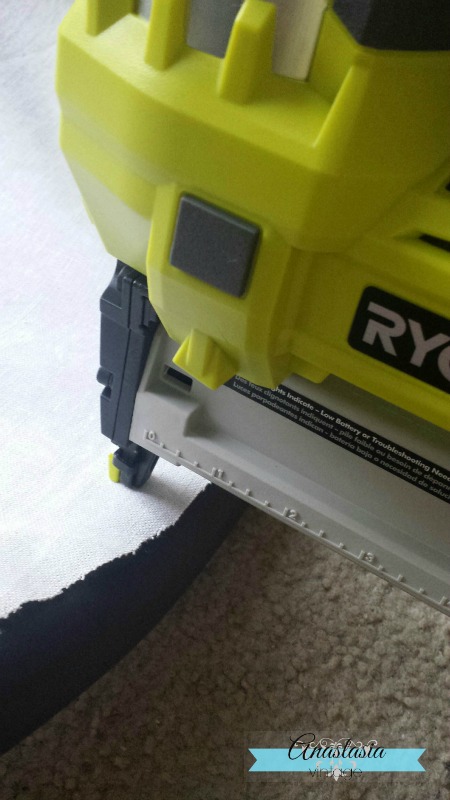 Did I mentioned how velvety soft this fabric is? I honestly couldn't stop touching it. I may have to make a teddy bear out of the scraps. Heehee 🙂
For the back of the chair, I decided to go in a different direction. I found a vintage advertisement online and transfered the image onto some linen. Then I stapled that fabric, along with some new foam and batting, in place.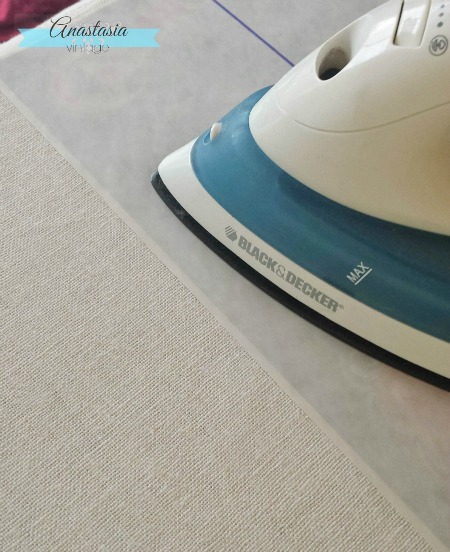 I finished it off with black velvet trim, and she was all done!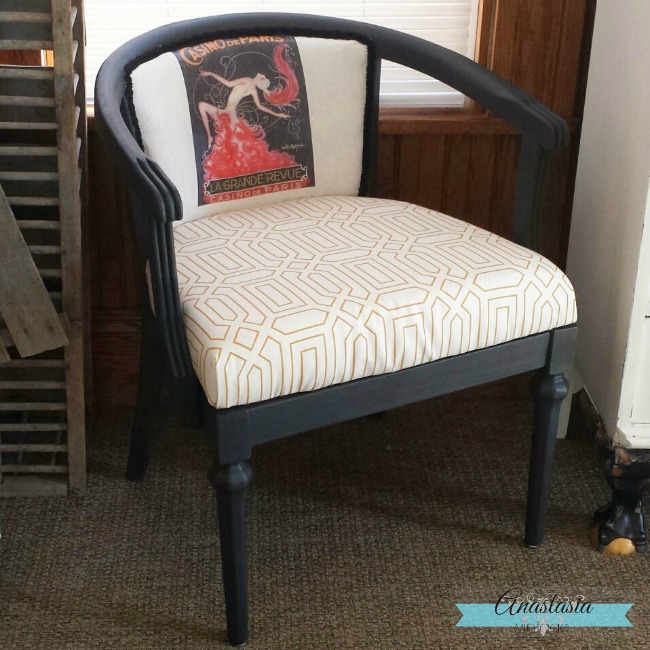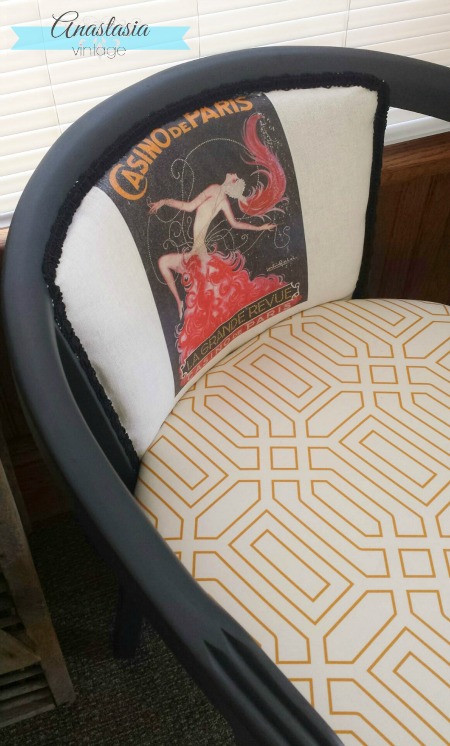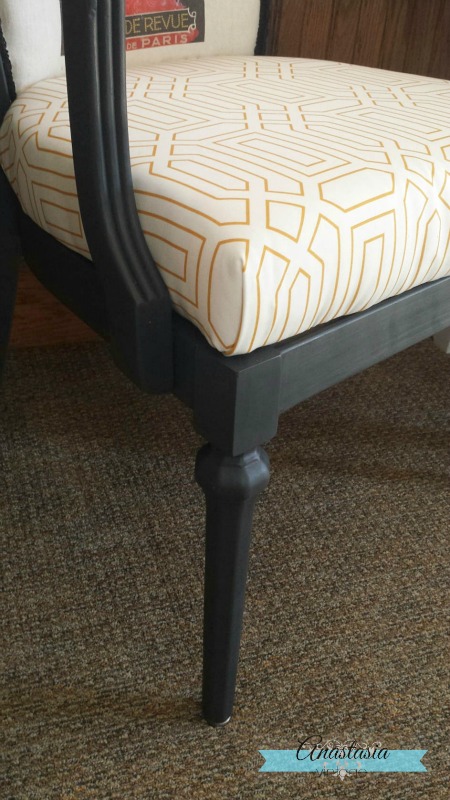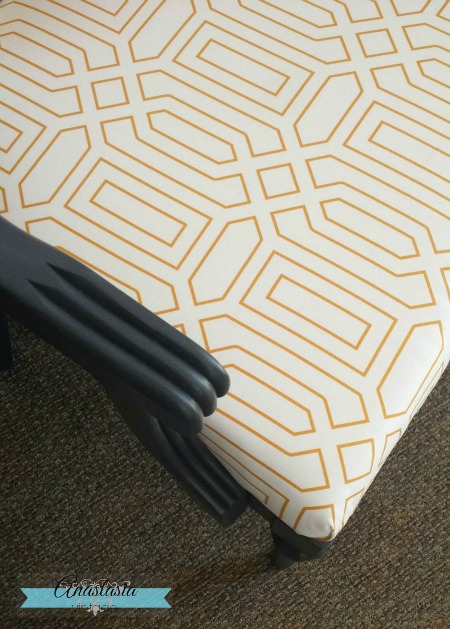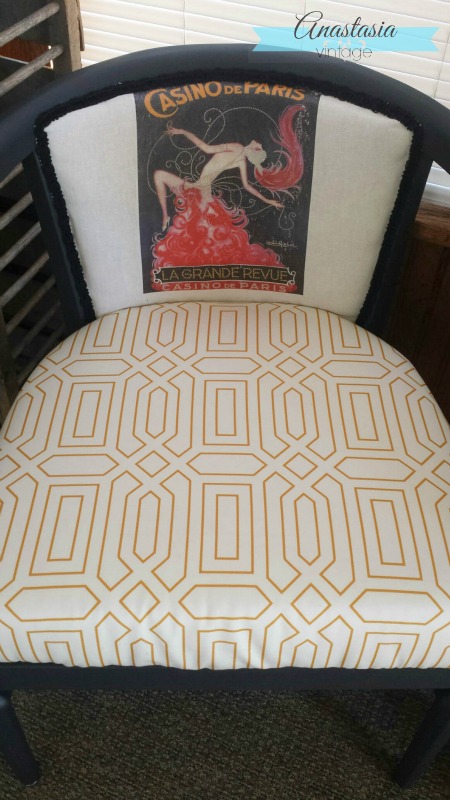 I love being able to give a plain piece a unique, vintage-inspired makeover!
With all of the fabric choices available this month, I can't wait for you to see the gorgeous pieces created by my co-hosts Colleen, Carrie, and Charlotte! And be sure to check out the links below to see what our participants did with their fabric too!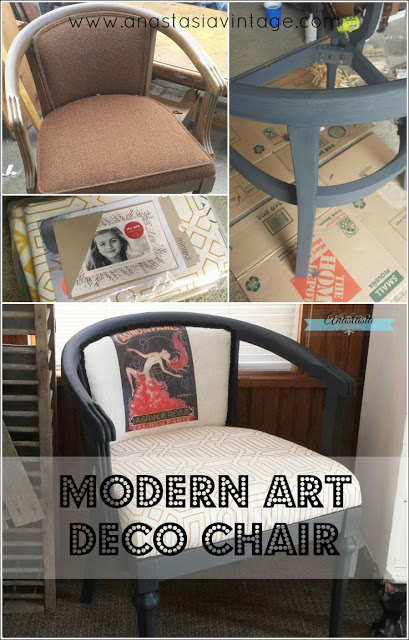 ---
If you enjoyed this post, we'd love to connect with you! Find us on:
---
Shared at these wonderful link parties!
This post appeared first on Anastasia Vintage (www.anastasiavintage.com)