Note: This post was originally published as a contributor post; today I'm sharing an edited version with you here at Anastasia Vintage.
You probably know by now that I love a good repurposing project, right? Well this project is no exception. Here's how I upcycled an old picture frame into a chic, rustic serving tray with just a few simple additions.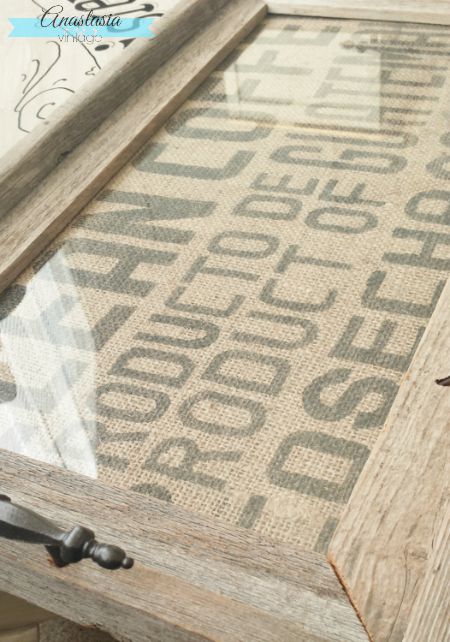 Over the summer, I went to a garage sale just around the corner from my house, and met the nicest lady and her daughter. In addition to picking up some DIY supplies (including a $2 unopened bottle of my favorite paint stripper!!), I found this cute driftwood picture frame.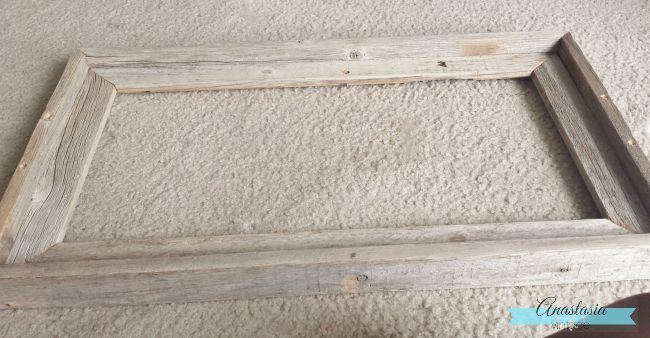 I knew I would need some handles to complete the tray, so I headed to my local Habitat ReStore – they've always got boxes and boxes of handles and pulls, and I knew I'd find what I needed. I found a pair and gave them a coat of Old Rubbed Bronze spray paint to bring them back to life.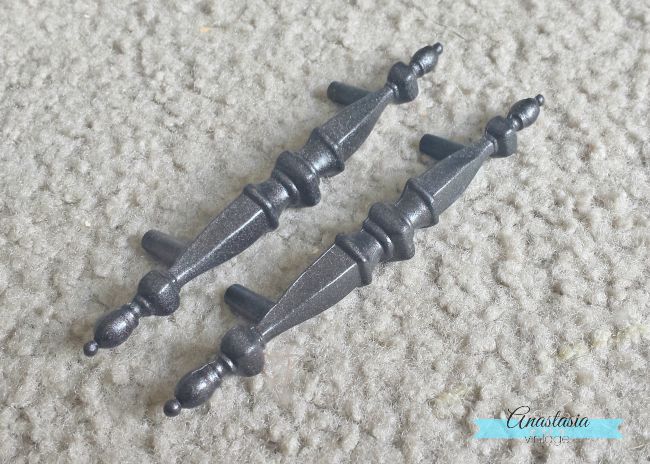 Since the handles would be used to carry the weight of the tray, I wanted to recess them into the frame to give it more stability. To do this, I drilled a pair of 1/4 inch holes about a 1/4 inch into each side of the frame. Then I attached the handles with epoxy adhesive (and I'm pleased to report that they've held up just fine after all these months!)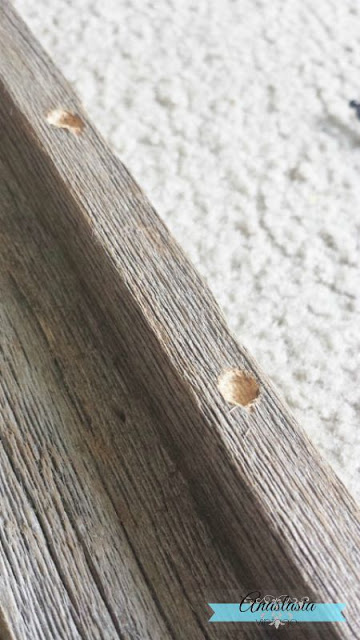 It took me some time to decide what I wanted to use to fill the opening in the picture frame. I've got tons of fabric scraps, but none of them seemed like a good complement to the driftwood. Thankfully, I had a few coffee sacks in my stash, so I used a piece of one for the tray (p.s. you can see what I did with the other coffee sack here – it's one of my all time favorite projects 🙂 )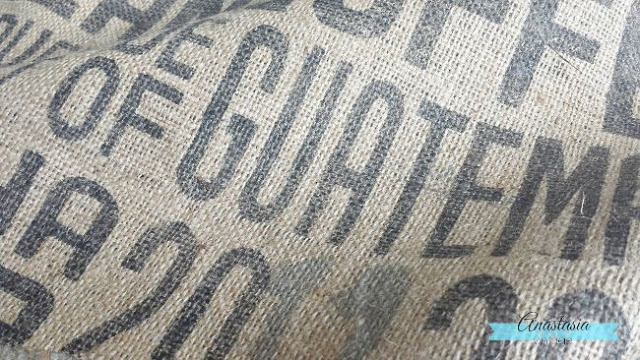 All that was left to do it layer all of the pieces into the frame – first the glass, then the burlap, a piece of cardboard to add some stability under the fabric, and a piece of hardboard to finish off the bottom.
And there you have it!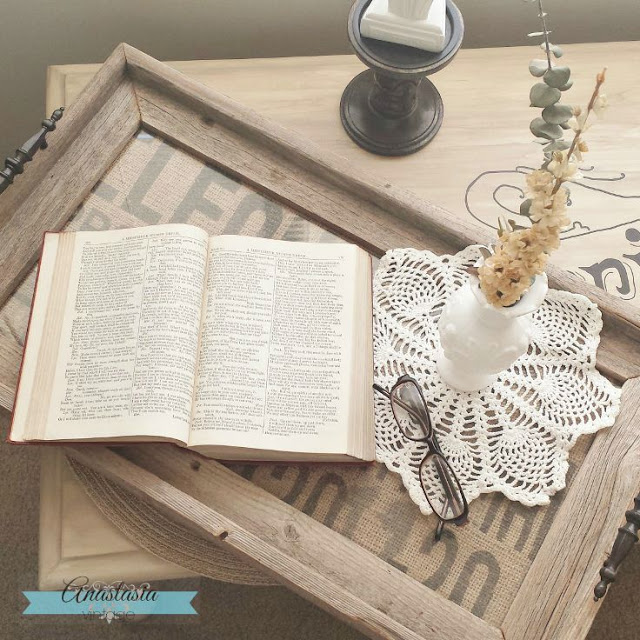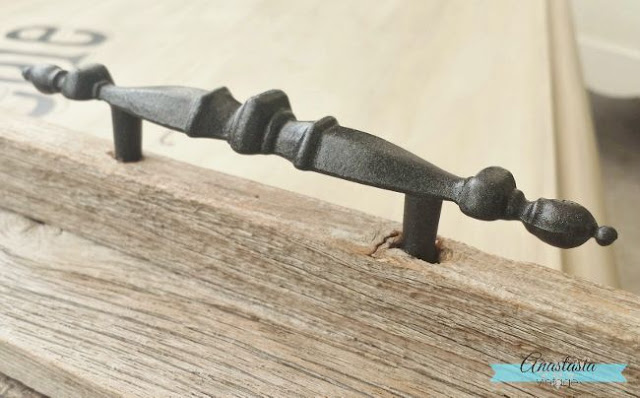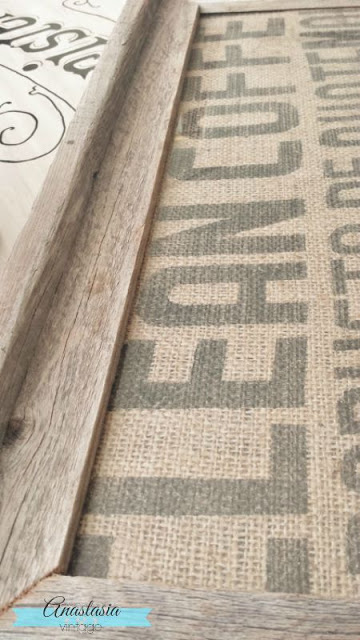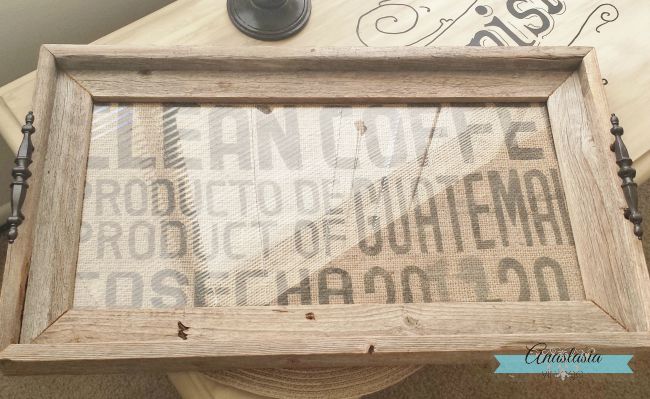 One of the best things about this project is that it's incredibly versatile. With just about any frame, you can add something pretty under the glass, attach a new bottom and some cute pulls for handles and voila! You've got a functional, one-of-a-kind piece of decor.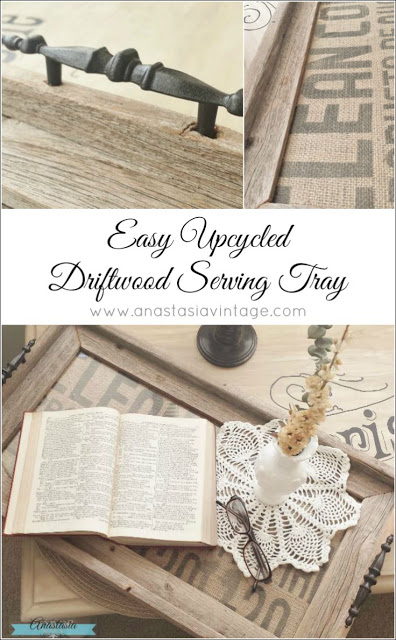 Check these out for more great repurposing ideas: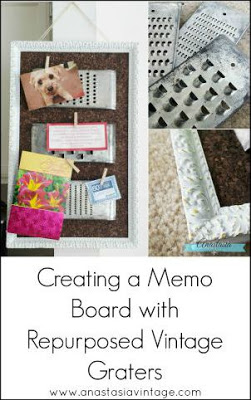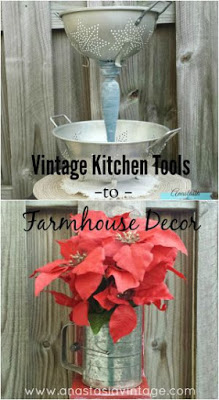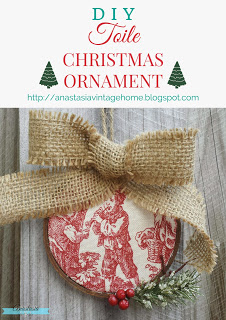 ---
If you enjoyed this post, we'd love to connect with you! Find us on:
---
Shared at these wonderful link parties!
This post appeared first on Anastasia Vintage (www.anastasiavintage.com)