Good morning, friends! I'm really happy to share a new project with you today, on one of my favorite days of the month. It's Furniture Refresh day, when some blogging friends and I share pieces we've created for that month's theme. This month, we're bringing your our favorite "weathered" pieces, and wouldn't you know it – weathered finishes are some of my favorite to create!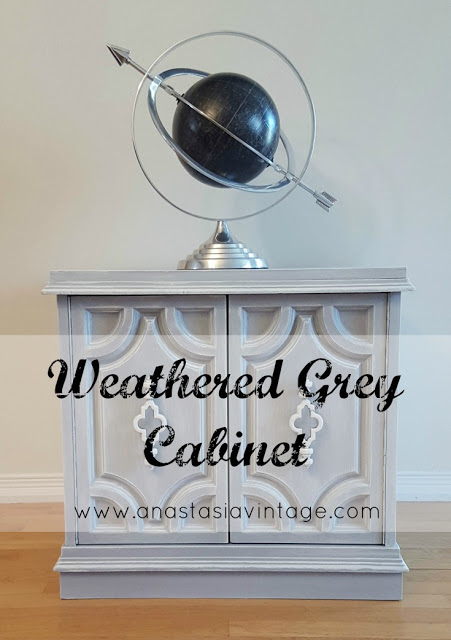 You might remember a few months ago when I shared that I was visiting family in Canada. Towards the end of my time there, I was starting to miss my paints and brushes something fierce, so it was off to the thrift store to find a project. Here's what I came up with: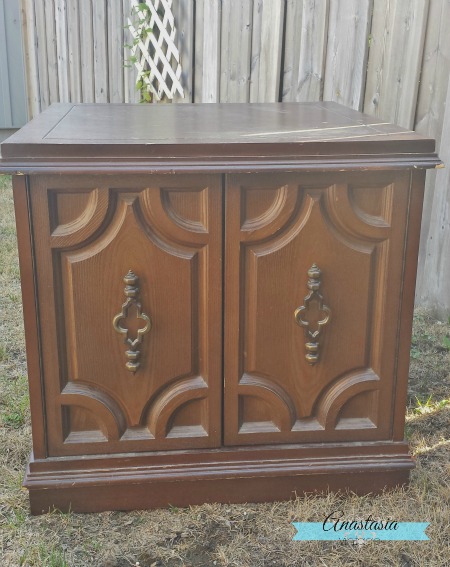 I'd always wanted to make over one of those gaudy 80's pieces with huge hardware and raised molded panels, and this was the perfect chance!
The cabinet was actually in pretty good shape. All it needed was a bit of filling to repair a few dents. Since I hadn't brought anything but my brushes with me, I had to buy new supplies, including some I'd never used before. This was one of them.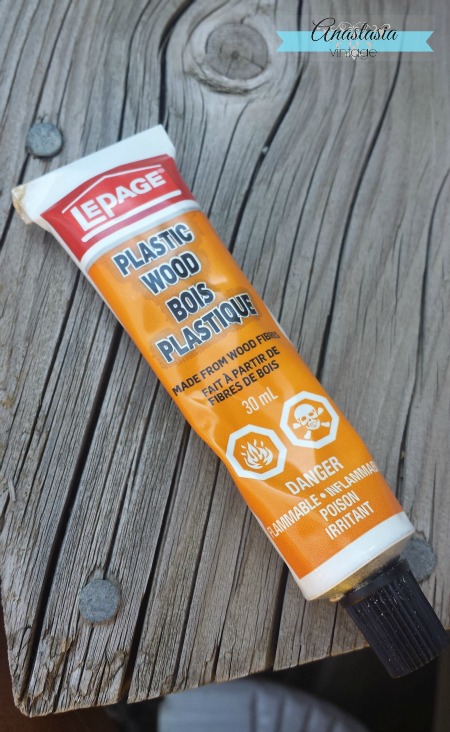 For small repairs, it officially has my stamp of approval 🙂
After painting the cabinet with a base coat of light grey homemade chalky paint, I added some drybrushing and a wash of white, It was just what it needed to really make the details pop.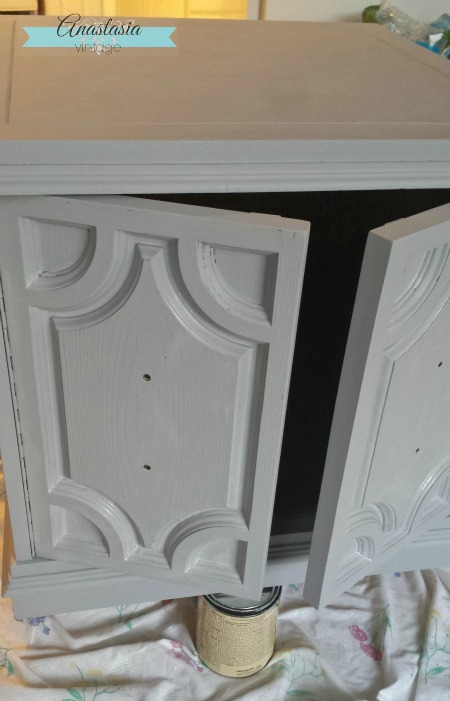 The original hardware also got a few coats of white, and the whole piece was sealed with wax.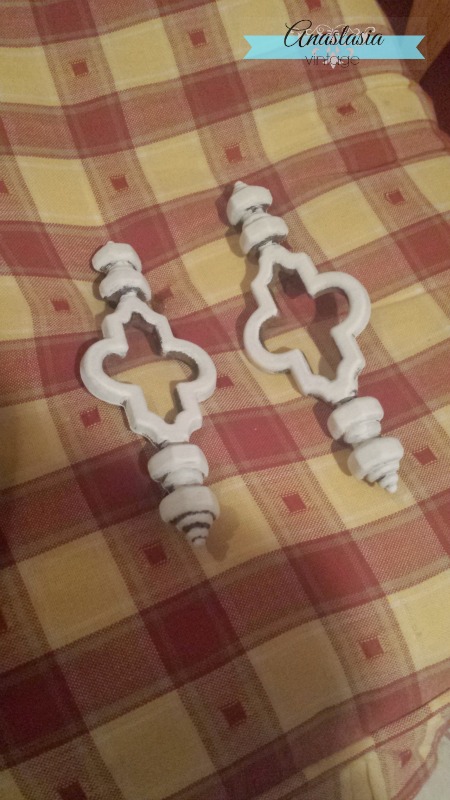 And my weathered cabinet was all done!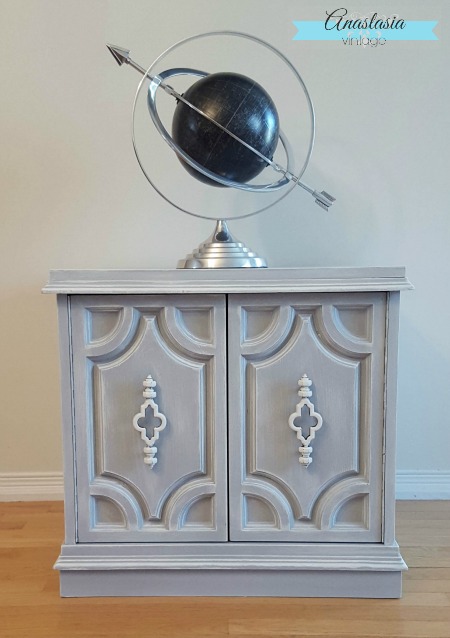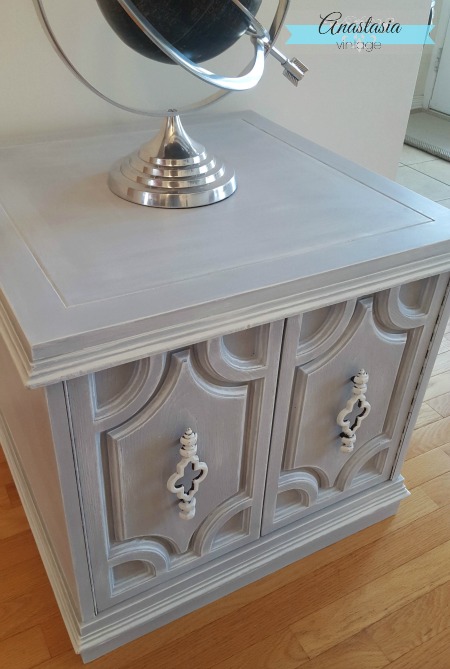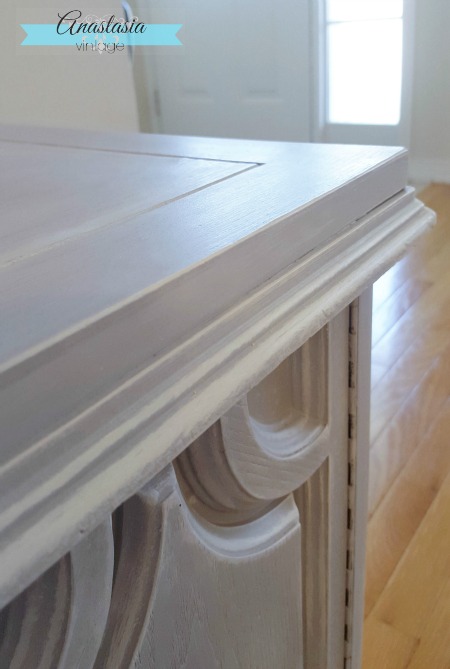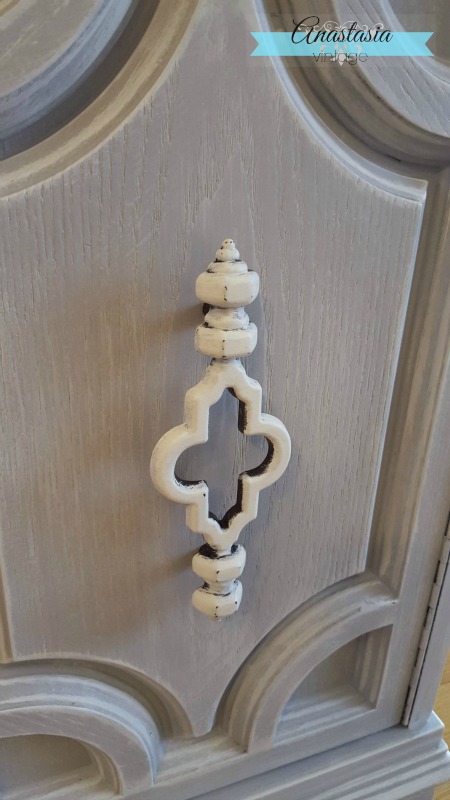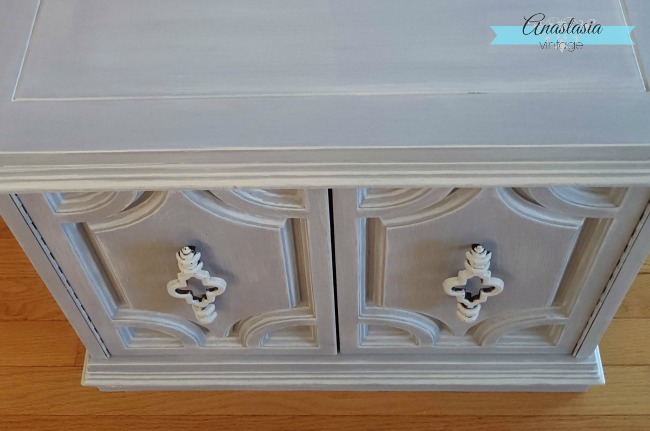 I initially intended to sell this piece, but I ended up gifting it to my younger sis for her birthday. I was planning to send her money, but she wanted this piece of vintage furniture instead. Smart gal 😉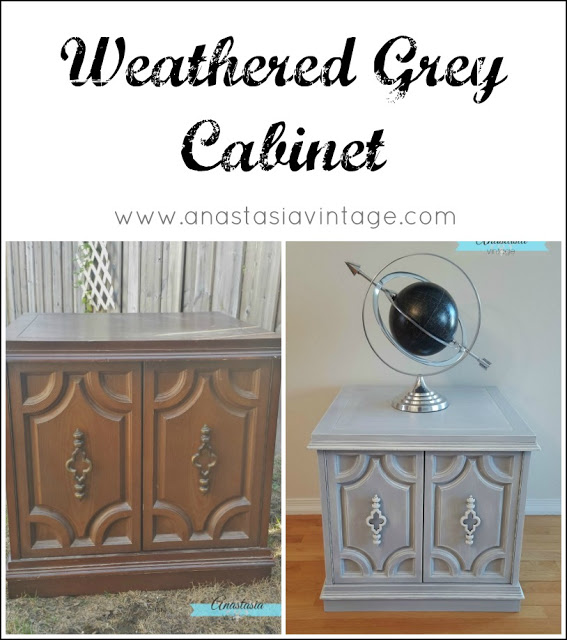 For more "Weathered" inspiration, check out the pieces below by my fellow Furniture Refresh-ers!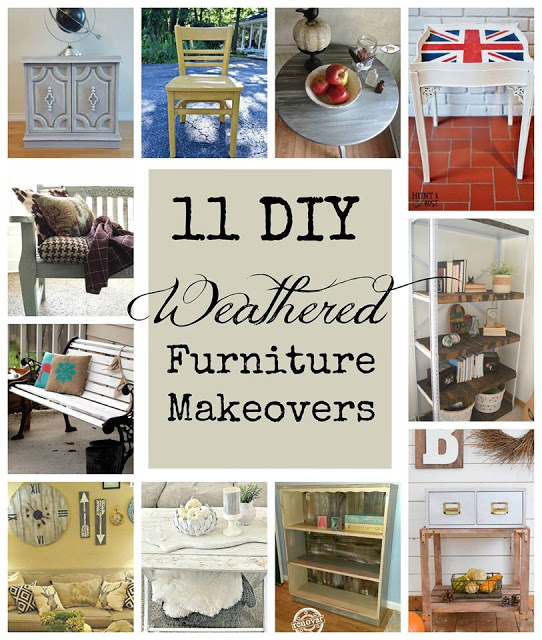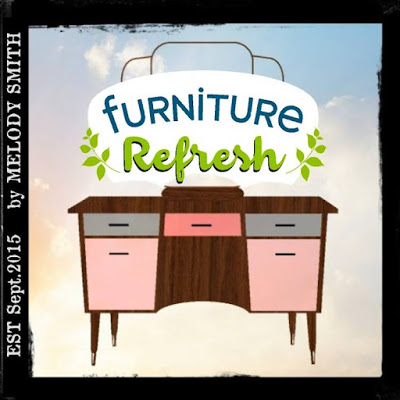 ---
If you enjoyed this post, we'd love to connect with you! Find us on:
---
Shared at these wonderful link parties!
This post appeared first on Anastasia Vintage (www.anastasiavintage.com)