Is it just me, or is anyone else feeling totally swamped this week? Oh my goodness…I love the holidays, but sometimes this time of year can feel like such a blur!
So I figured, why not take some time out to share a bit of really great news? Who's in?!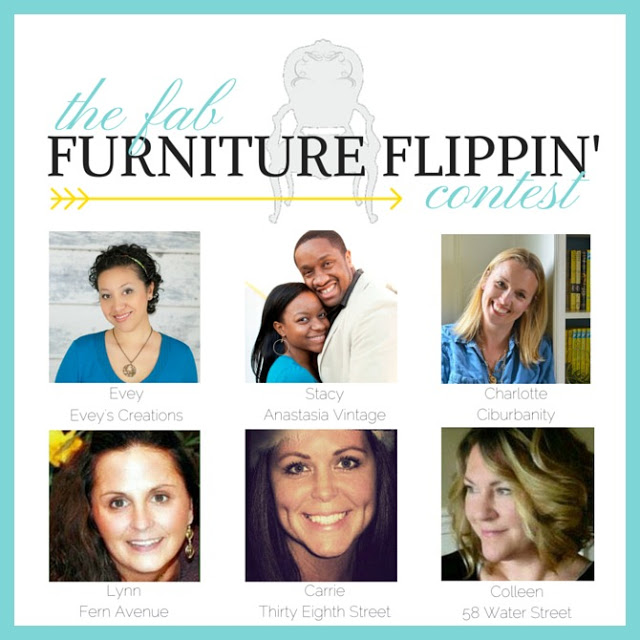 First, the November edition of The Fab Furniture Flippin' Contest was, IMO, one for the record books. Our sponsors at
Minted
generously provided our hosts and participants with their gorgeous fabrics for our projects (you can find mine
here
). Plus, so many of our participants tackled upholstery for the first time and totally knocked it out of the park!
Here are some of my faves of the month: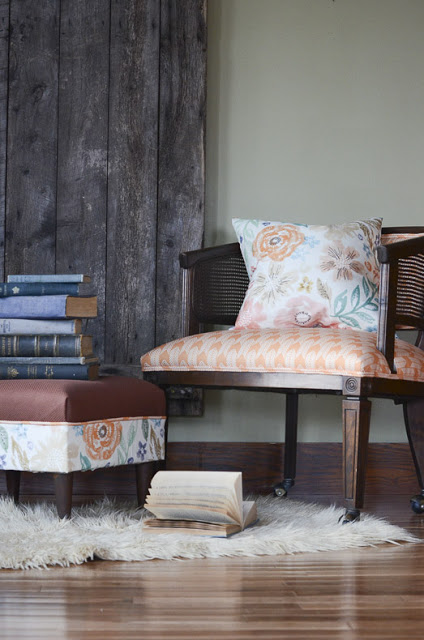 Rachel from Queen Patina is a newer FFFC participant, and I'm SO glad she's part of our little community! She was really fortunate to have found this awesome barrel chair with such great lines and details. I adore the fabrics she paired for her makeover – don't they go so perfectly with the natural wood of the chair? Plus, her staging and photography are perfection. Love love love.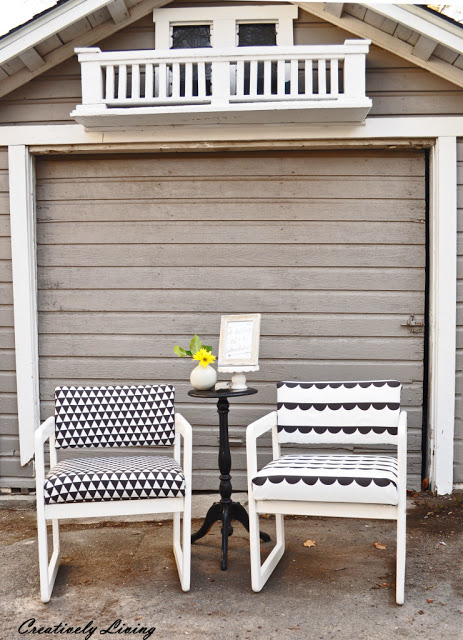 When you see the 'before' shot of these office chairs, you will not believe it. Katie from Creatively Living (another newbie participant!) took this pair from old and dingy to clean, crisp, and chic. And it's another really great example of two fabric choices from Minted complementing each other beautifully!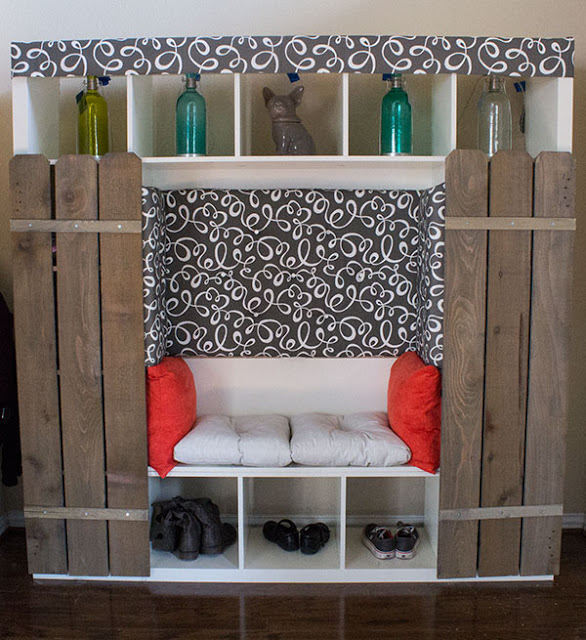 Dee of Cupcakes & Crowbars did such an incredible job taking a TV storage unit from IKEA and turning it into a customized entryway organization unit for her family! I especially love that she used her fabric from Minted in a really creative way, and paired it with cushions, wood planks, and even LED lights to create a super unique piece!
And last but certainly not least, our November winner: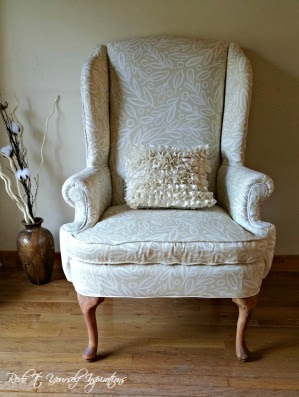 Having reupholstered a wingback chair or two myself, I can tell you it's no easy feat. Robin from Redo It Yourself Inspirations did such a stellar job transforming this old, stained chair into a true work of art. I just can't say enough about how much I love the quiet sophistication of this piece. It's a real beauty!
Robin will be taking home a $300 gift certificate from Minted. Stop by and congratulate her if you have a moment – I'm sure it would make her day 🙂
Congratulations to the November favorites and winner!
And now for the surprise!
In case you hadn't heard, the December Fab Furniture Flippin' Contest is already underway, and it's not to be missed! In addition to giving away FOUR prize packages for some of our favorite entries this year, we're also holding a reader giveaway to say thank you to all of you!
 You can find all of the details, vote for your favorite, and enter to win some sweet DIY prizes on the FFFC blog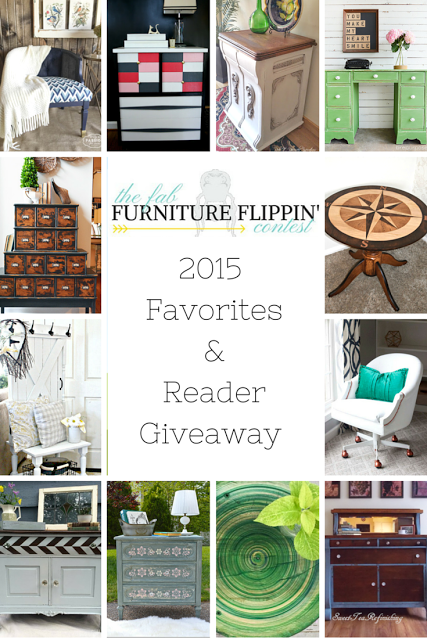 Best of luck to all of our December participants and to all of you who enter the giveaway (which you definitely should)!
And with that, I'm headed off to resume my holiday season
craziness
 fun! 😀
Missed a month of the FFFC? You can catch up here!
This post appeared first on Anastasia Vintage (www.anastasiavintage.com)