It's time for the December installment of Furniture Refresh! Our theme for this month is "It's All in the Details" – and my piece for this month certainly fits the bill!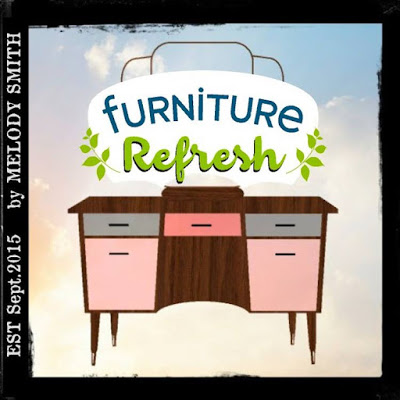 I have to admit, today's project was a bit of a departure for me. I don't do a ton of building or geometric designs, and my color choices are usually pretty subdued. But if you know me, you know I love a challenge and a chance to try something new. So just how did I end up creating my fun and funky piece? Read on! 🙂
The story begins this past summer, as I was driving home from rehearsal for a community theatre production I was in. It was getting dark outside, but somehow I still managed spot a mid-century desk sitting curbside. After circling the block three times debating if I should pick it up, I decided to rescue it.
If you happened to see a woman in skinny jeans surrounded by trash bags unscrewing the legs from a desk and jamming it into the backseat of her Honda on a rainy evening sometime this June, yup, that was me 🙂
It sat for a few months, until I got a request to customize it as a vanity. It started out as a fairly simple, two-color makeover, but as our client browsed Pinterest for inspiration, some more details were added until the plan was just right.
To match the other elements in her room, the body of the vanity was primed and painted in Thai Teal, and the legs in Egg Yolk, both by Behr. I used my HomeRight sprayer for a super smooth finish.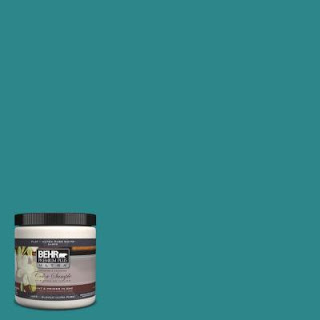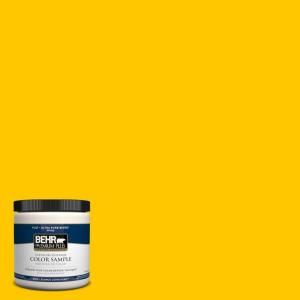 Next, I mapped out an alternating chevron pattern on the drawer. My Speed Square made the job of measuring all of those 45 degree angles quick and easy. I taped off the sections and painted with my favorite gold spray paint.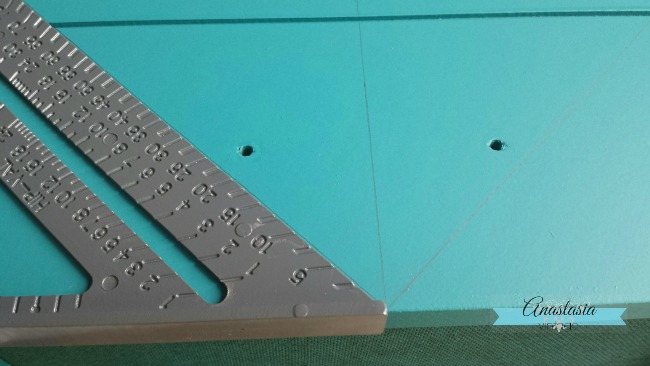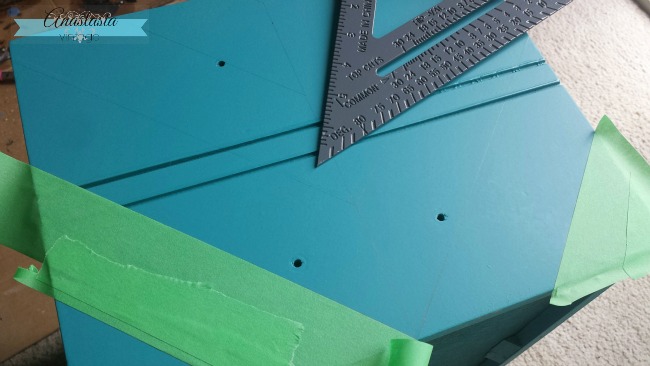 Tip: Sealing the edges of the tape with a thin coat of polycrylic before painting = crisp, clean lines with no bleeding!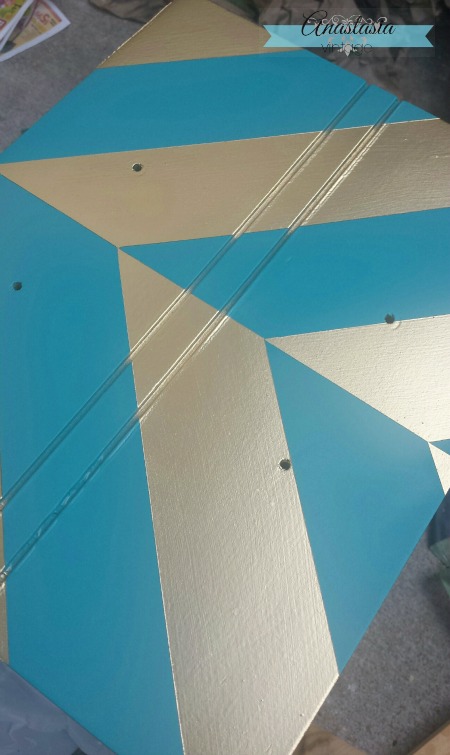 The last but most complicated step was creating the herringbone planked top. I'll be sharing all of the steps in a future tutorial. There was tons of cutting and measuring involved, but I learned quite a lot my first time around!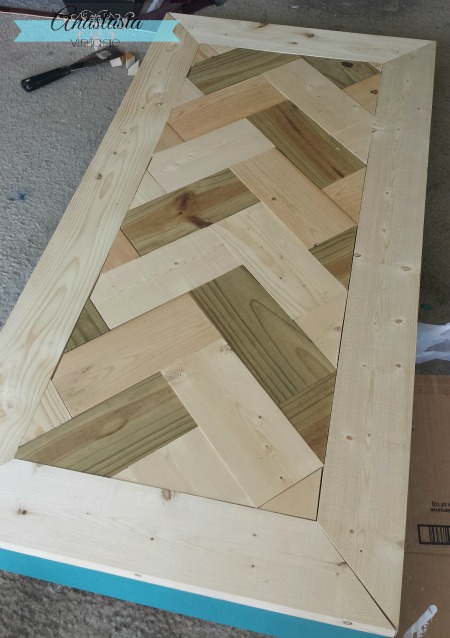 Once the wood was all laid out, I stained the top with Old Masters Wiping Stain in Dark Walnut.
Ready for the full reveal? Here it is!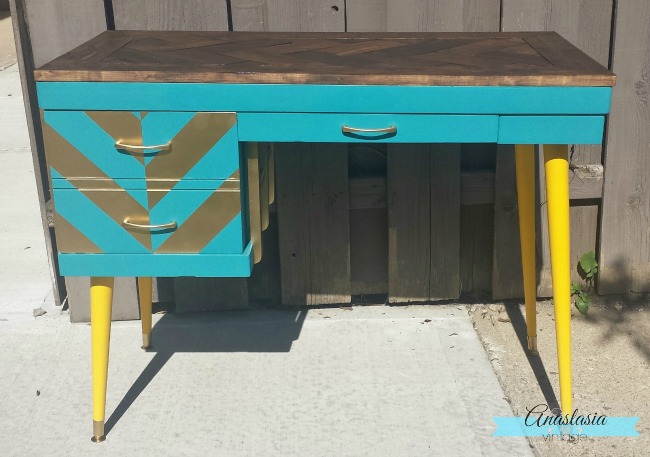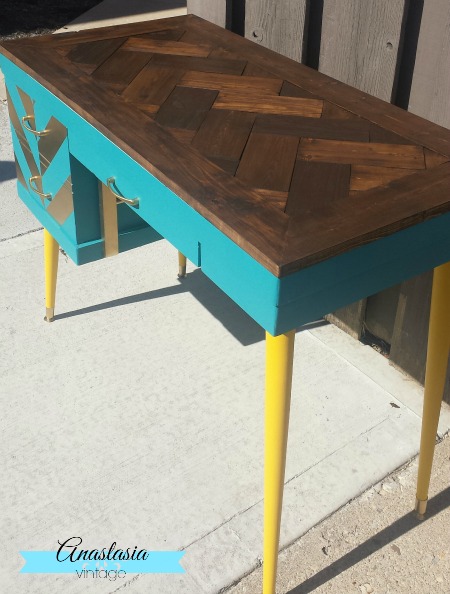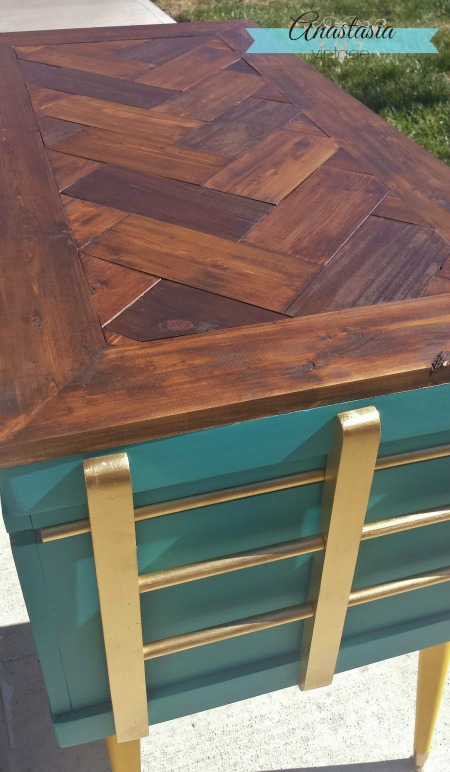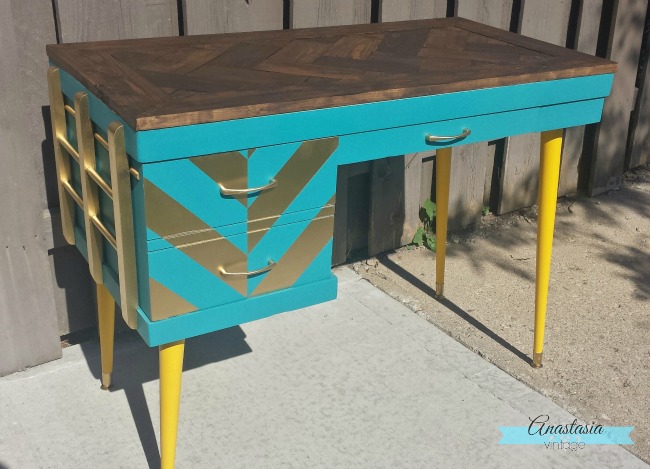 The bold colors compliment each other nicely, and I love the way all of the elements work together so well. Our friend absolutely loved it, especially the brand new planked wood top!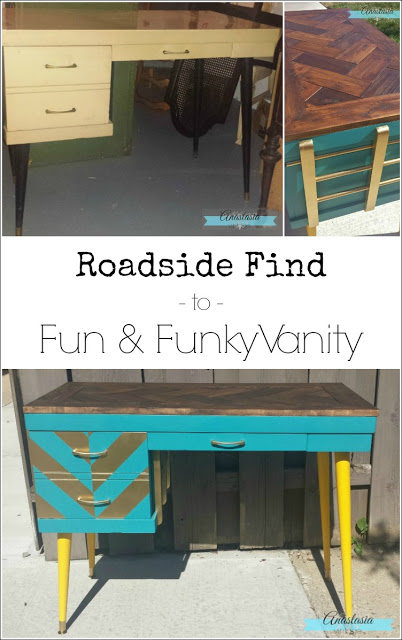 My fellow Furniture Refresh-ers are sharing their lovely makeovers, full of gorgeous details as well! Hop on over and pay them a visit too! And you can find my previous Furniture Refresh projects here!
---
If you enjoyed this post, we'd love to connect with you! Find us on:
---
Shared at these wonderful link parties!
This post appeared first on Anastasia Vintage (www.anastasiavintage.com)