Disclosure: This post contains sponsored links from DecoArt. All opinions I share are 100% honest and entirely my own. Please see full disclosure policy
here
.
Good morning! Today I'm excited to be participating in Themed Furniture Makeover Day with the DIY Furniture Girls! It's a wonderful group of very talented furniture builders and painters, and I'm thrilled to join them this month 🙂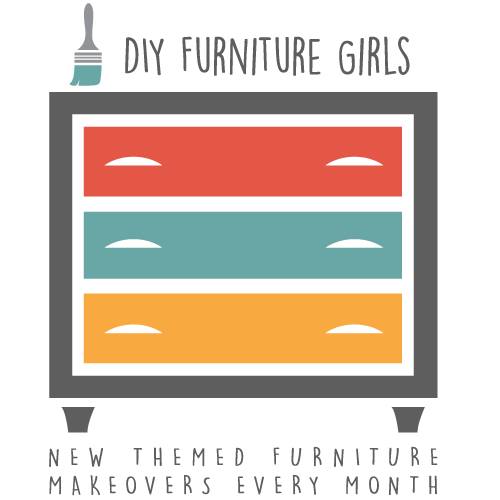 The theme for February is Inspired by Chocolate. For my piece, I decided to tackle an occasional table I picked up for free at a garage sale last summer (the same garage sale where I found another of my favorite tables – it was a real gold mine!)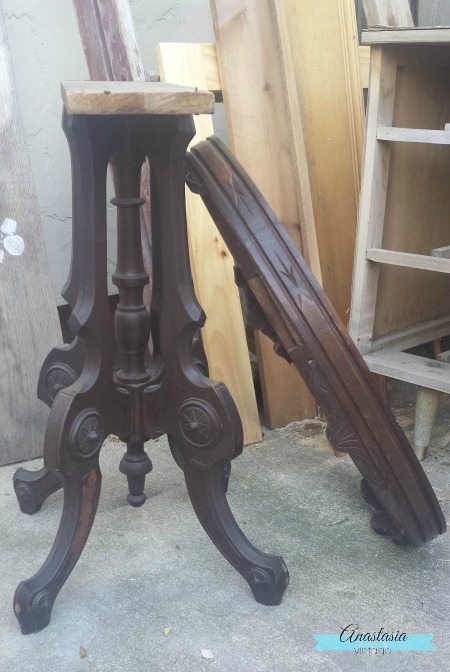 The table originally had a marble top that was incredibly heavy and outdated, not to mention it kept falling off, but I had other plans in mind to make it functional again.
It was also missing one of its medallion accents. The poor thing had definitely seen better days.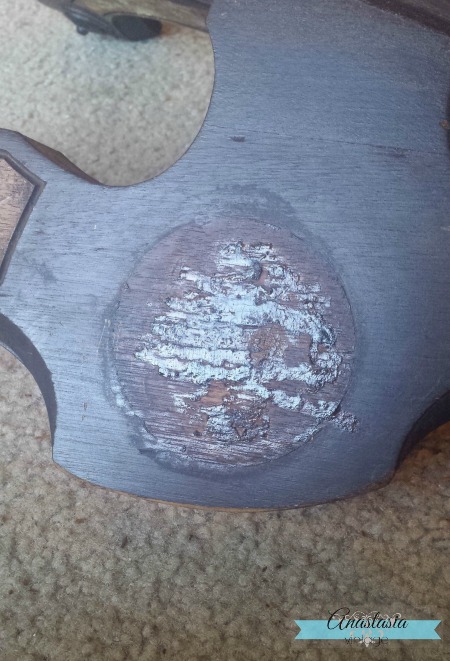 Luckily, I was able to create a replacement with a bit of ingenuity (I'll be sharing how I did it next week, so stay tuned!)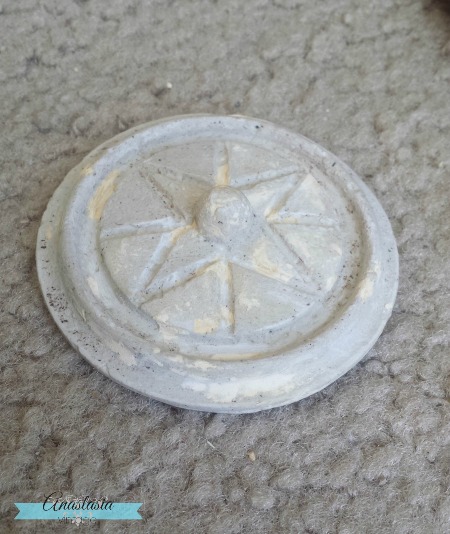 I was fortunate that this table already had some lovely dark chocolate accents that I wanted to preserve. I sealed the center beam with shellac, and after removing the old chipping veneer, I stained the wooden accents on the legs with Java gel stain.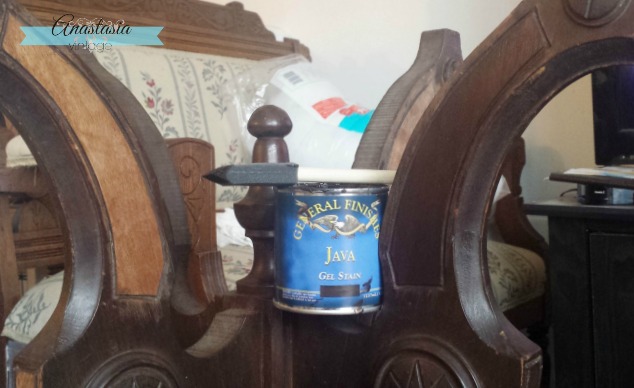 After taping off the wood sections, I painted the rest of the table in DecoArt Chalky Finish Paint in Yesteryear, followed with some highlights in a pure white color called Everlasting.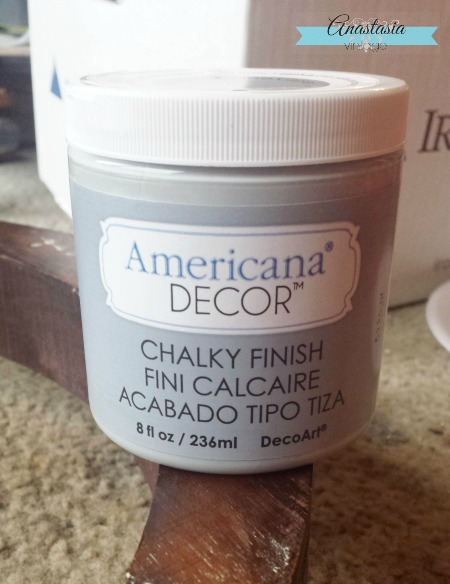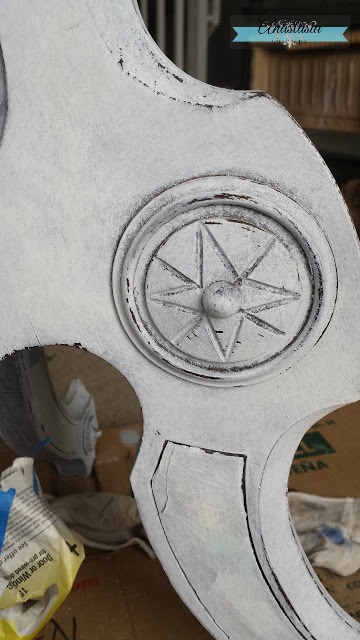 Now for the top. I had always envisioned replacing the marble with wood planks, and with the help of a new jigsaw, I was able to cut them accurately on the first go! Can you tell I'm proud of myself? 🙂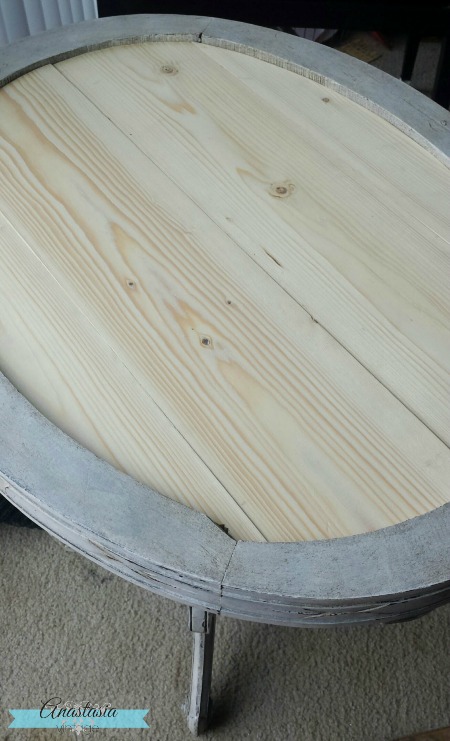 I gave the planks a coat of gel stain to match the rest of the wood, and sealed with polyurethane. The rest of the table was finished off with clear and dark wax.
I love the way it all came together!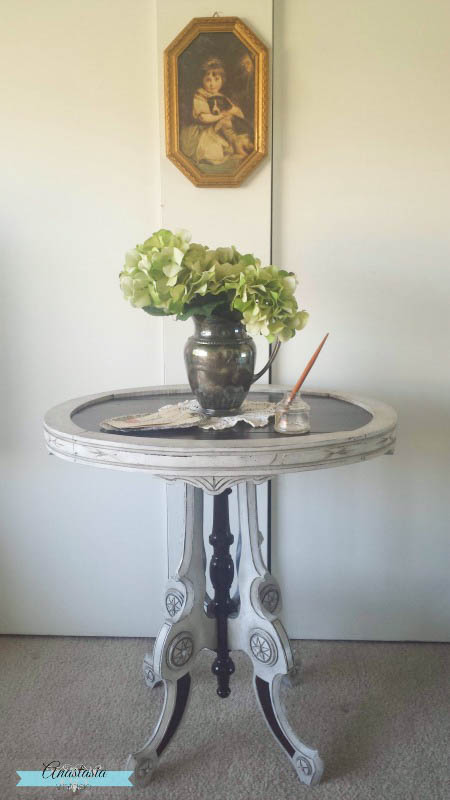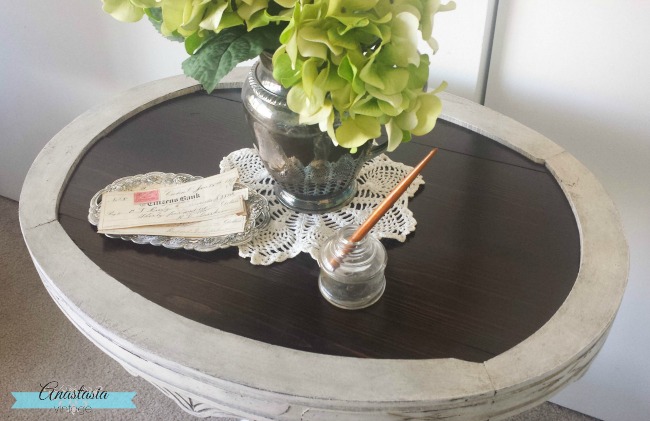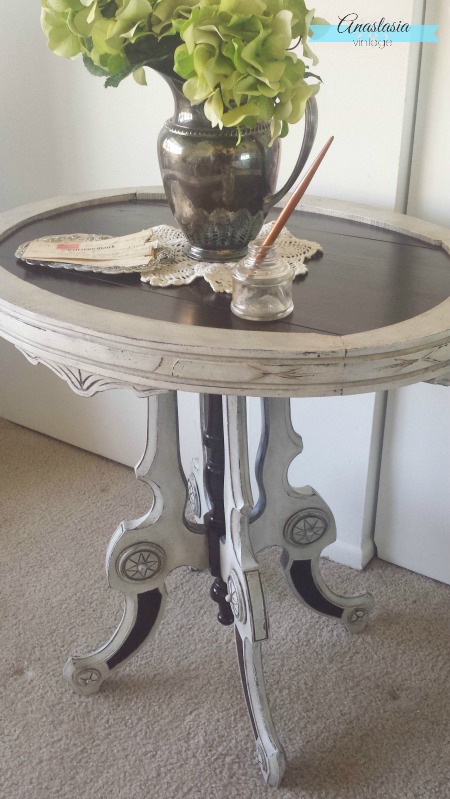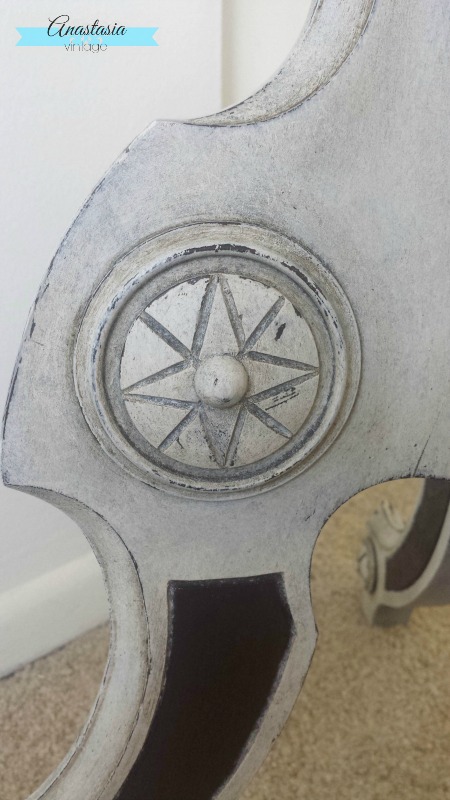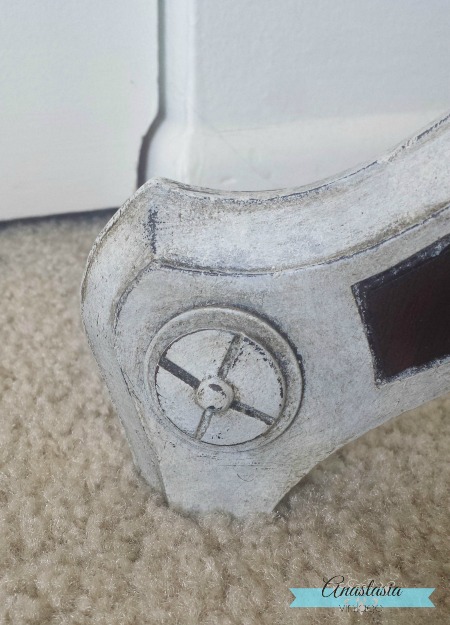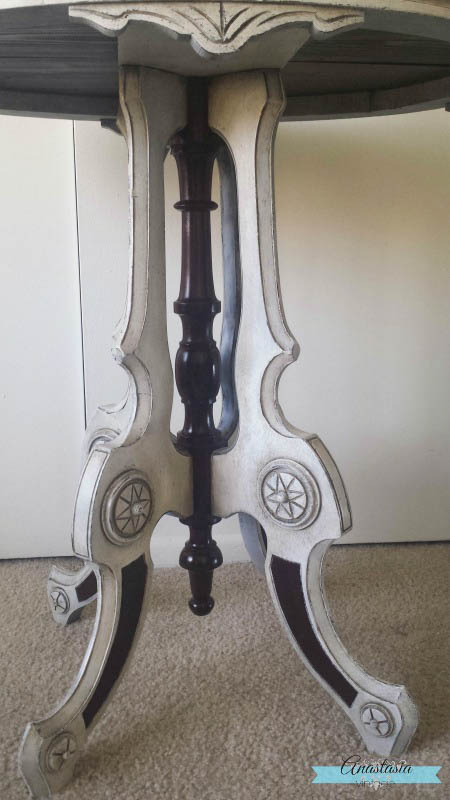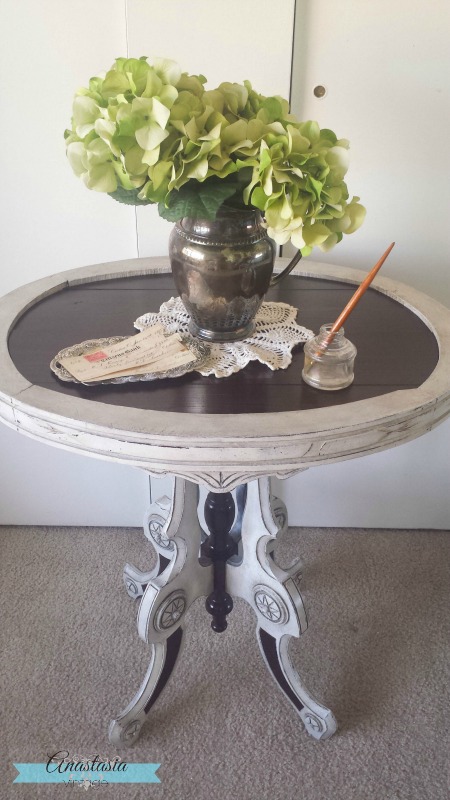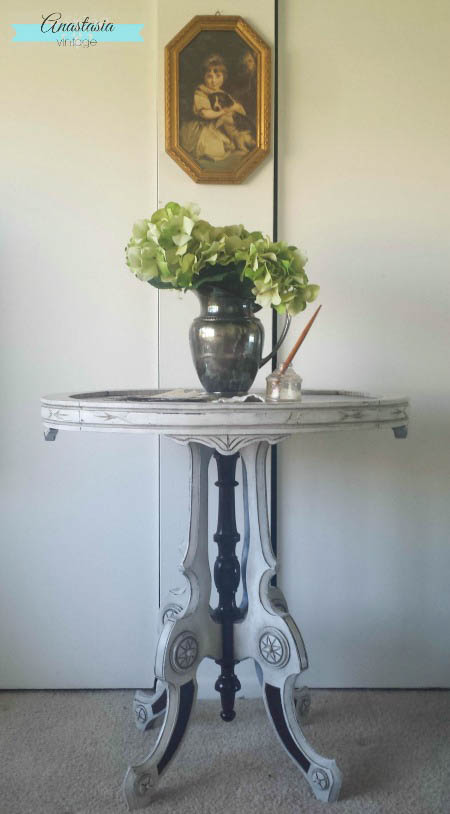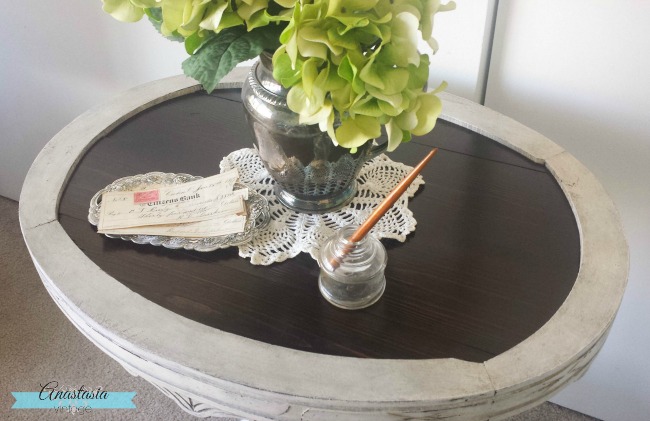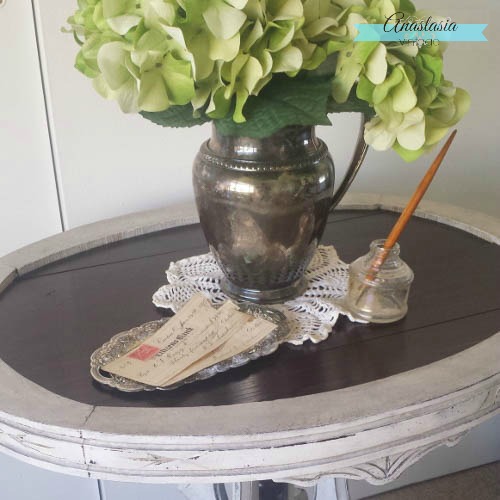 Be sure to check out the other chocolate-inspired makeovers for the month below!
More table transformations: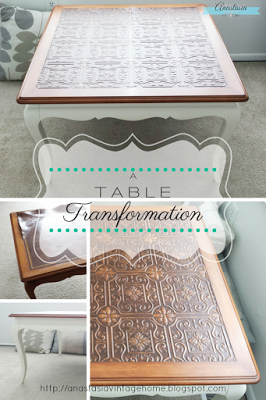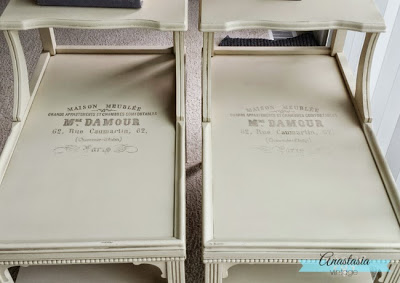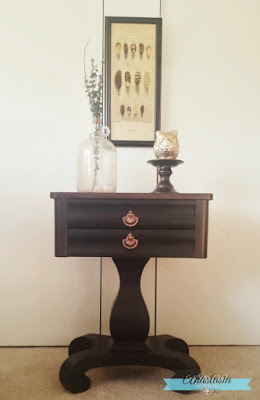 ---
If you enjoyed this post, we'd love to connect with you! Find us on:
---
Shared at these wonderful
link parties
!
This post appeared first on Anastasia Vintage (www.anastasiavintage.com)