Disclosure: This post contains sponsored links from D. Lawless Hardware. All opinions I share are 100% honest and entirely my own. Please see full disclosure policy
here
.
Thanks for stopping by for another Themed Furniture Makeover Day!
Today, our group of DIY Furniture Girls is sharing our Farmhouse themed pieces with you. With the popularity of farmhouse style decor (as in, Fixer Upper style 🙂 ), you just know there are some amazing projects this month, so be sure to check out the links at the end!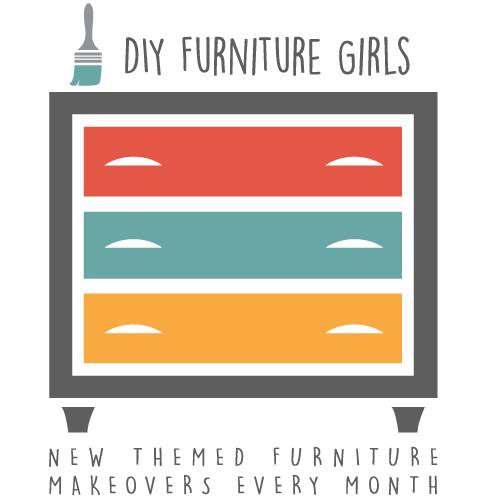 Find last month's "Inspired by Chocolate" themed makeover here!

When it comes to choosing colors for furniture, I'm usually pretty decisive. I picture a piece in lots of different color schemes, and typically, one will jump right out at me as the "right" look.
But occasionally I get my hands on pieces that speak to me in lots of different ways, or don't say anything at all. This was one of those pieces: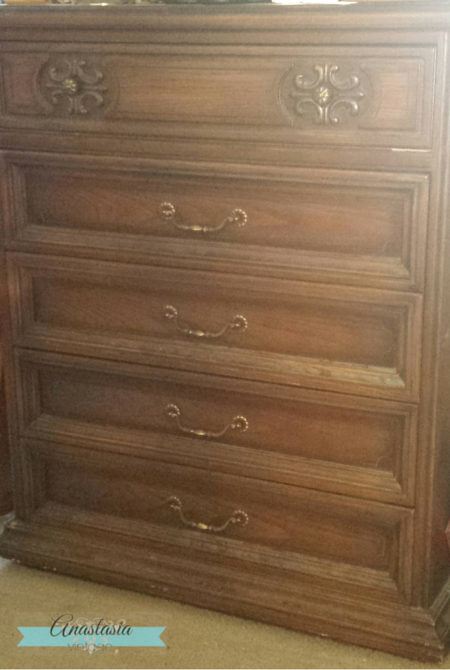 This dresser was actually half of a set that I split with another local furniture painter who needed a long dresser at the time. She painted her piece white within a week of our purchase; I, on the other hand, stared at this one for six. long. months.
But with this month's theme, I finally got the push I needed to choose a direction! I decided on a custom grey-blue chalky paint mix – I had tried it around Christmastime on another piece and HATED it, but it was the perfect choice to give this dresser a farmhouse feel.
I finished it off with clear, dark, and white waxes, and updated the hardware with these gorgeous
brass pulls
from D. Lawless Hardware. They were just the antique style I needed, and with a bit of metallic wax, I was able to darken them up to the right shade for the dresser.
Much better after, don't you think?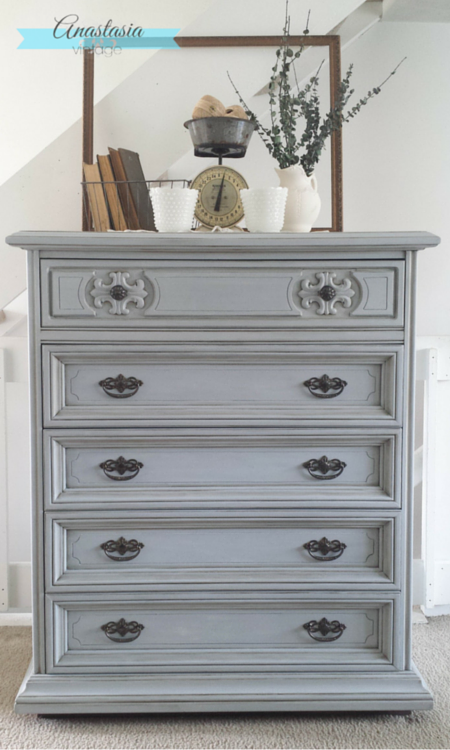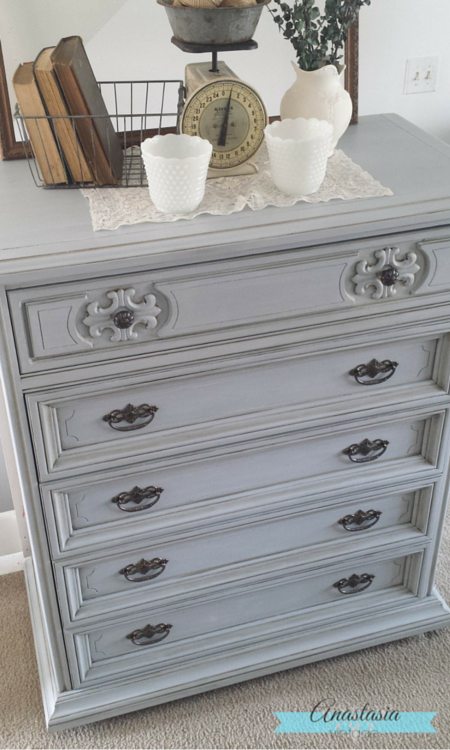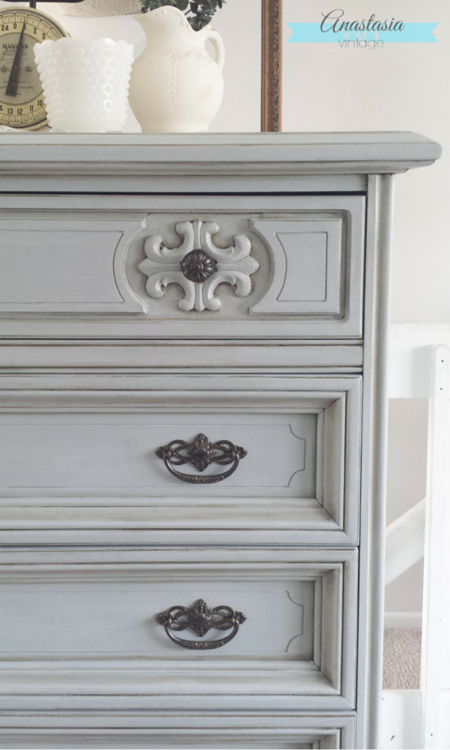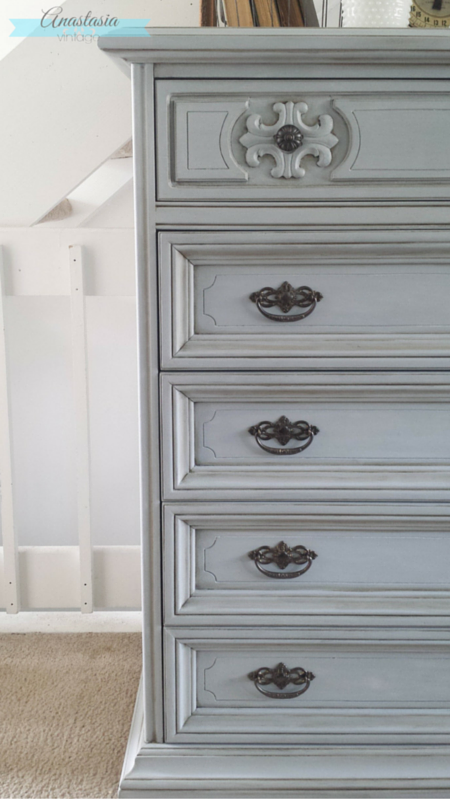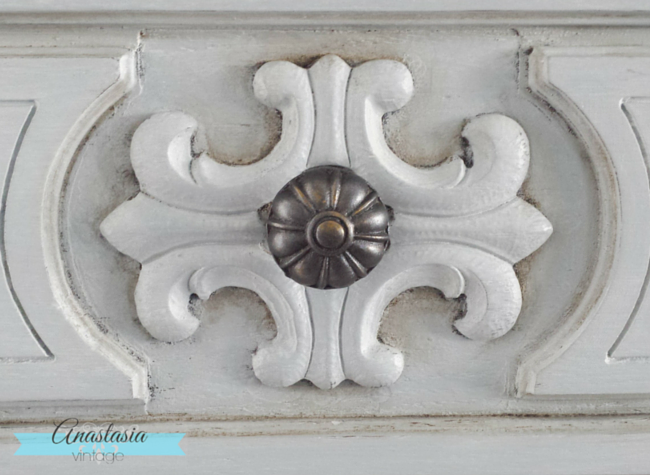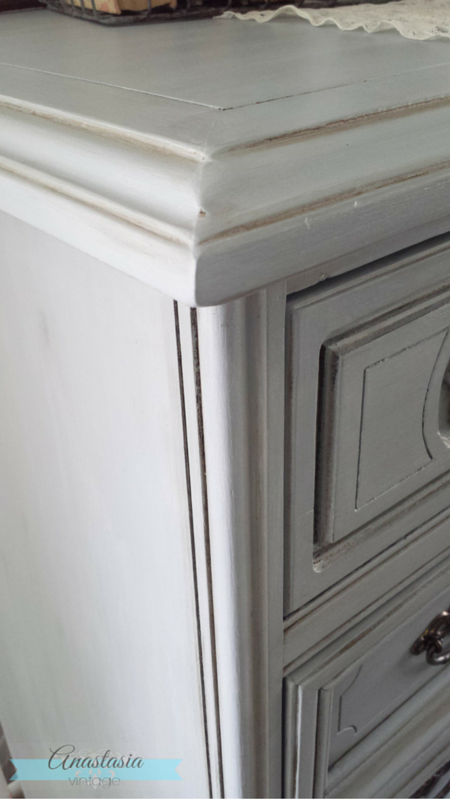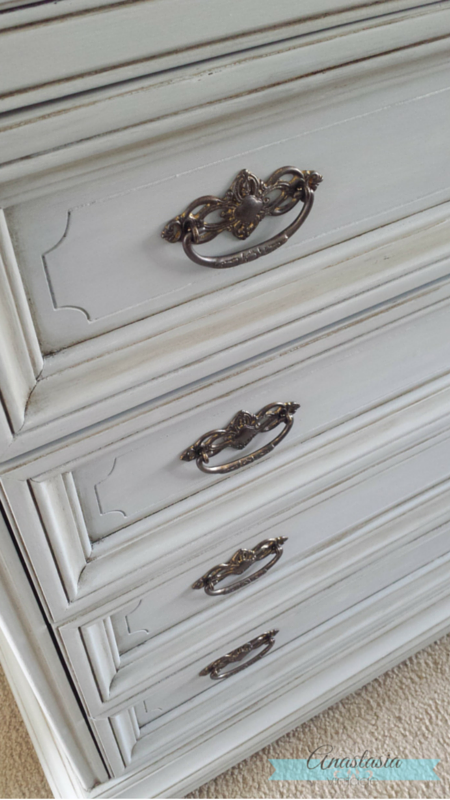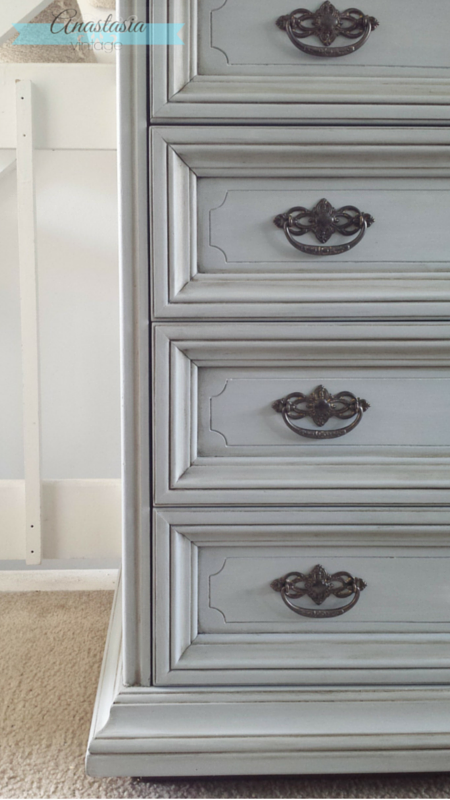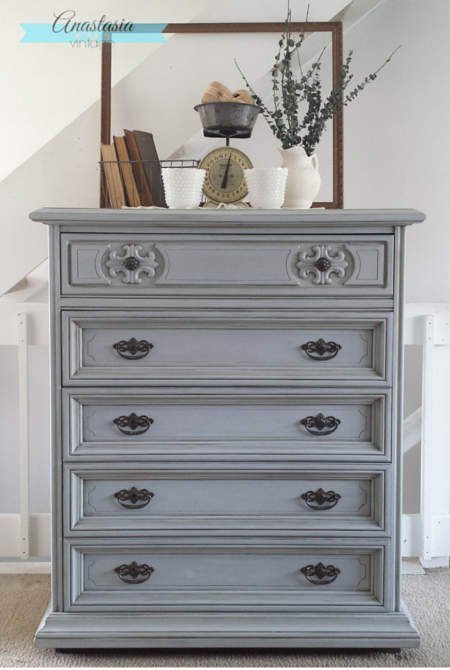 There's SO much more gorgeous farmhouse inspiration this month, so don't miss it! Take a look at the rest of our Themed Furniture Makeover Day transformations below!
More farmhouse style projects: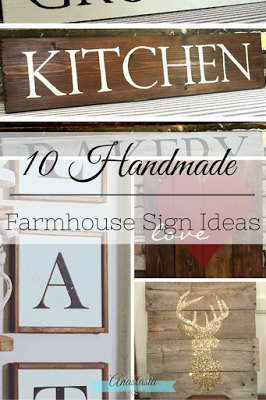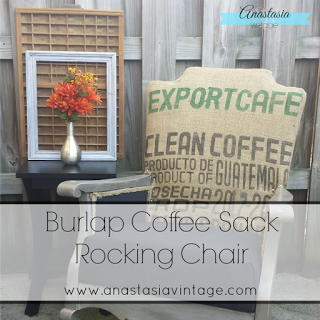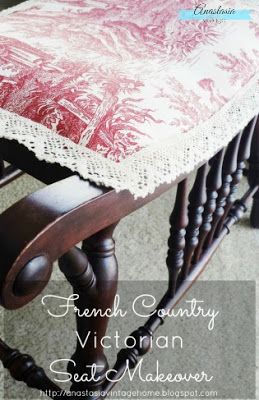 This post appeared first on Anastasia Vintage (www.anastasiavintage.com)