It's been a while since we've shared a post in our Working With Wood series, and for good reason – we haven't been working with much wood refinishing in the past few months 🙂 You may remember a few weeks ago when I shared my refinished antique table with the wood planked top that I mentioned I'd also show you how I replaced the missing medallion detail. Well, today's the day!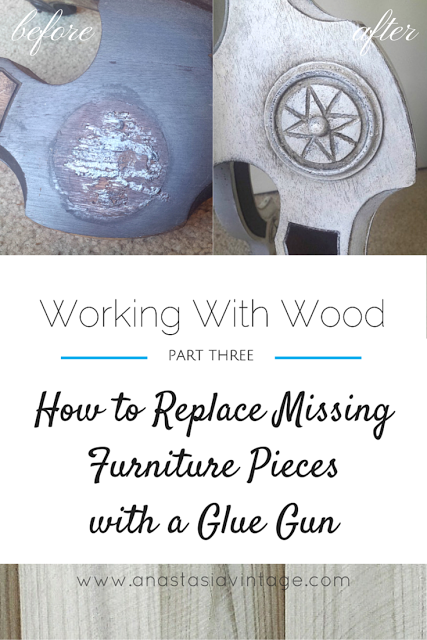 Now, before you call me crazy for using a glue gun to replace missing wood details on furniture, bear with me. I promise, it's not as insane as it sounds – plus, it really works, especially if you're in a pinch.

The process involves three basic steps: 1) creating a mold, 2) using the mold to sculpt a replacement piece, and 3) attaching the replacement piece.
Just to remind you, here's the spot that was missing the medallion: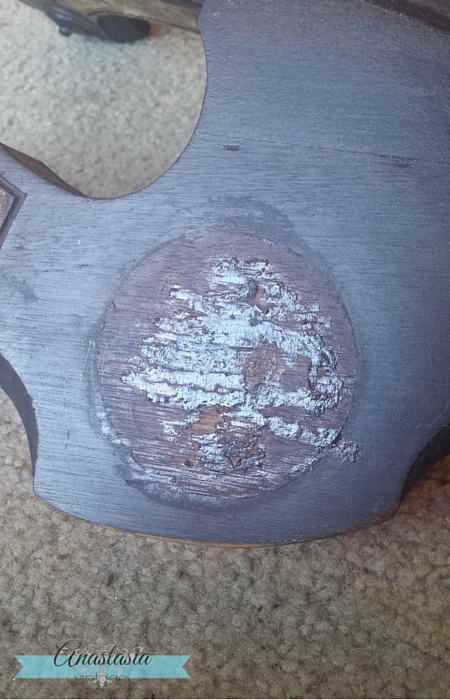 And here's how I fixed it:
1) Creating a Mold
First, I found a spot with an intact medallion and covered it with a light coating of oil. This is to help the mold release from the piece more easily once it's dry.
The next step (which made me very nervous) was to cover the entire medallion with hot glue. Squeeze the trigger of your glue gun slowly to avoid excess bubbles in the glue. If you do end up with bubbles (like I did), don't worry, it's not a big deal.
Once it's thoroughly dry, slowly peel the mold away from the piece. You may need to gently loosen it around the perimeter first with a thin, flat edge (e.g., a metal scraper).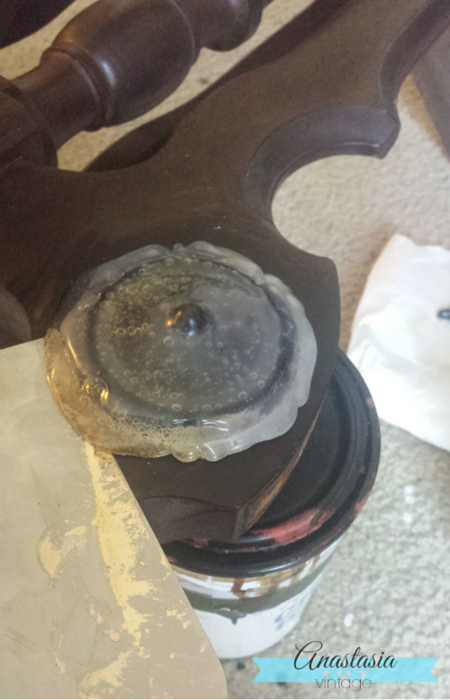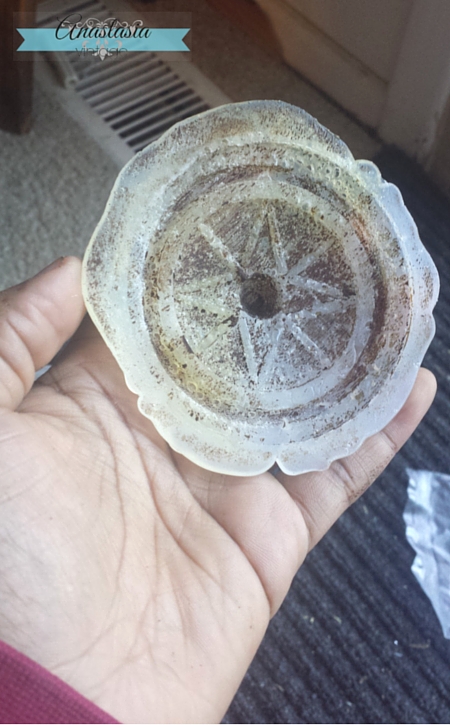 2) Sculpting a Replacement
You can use any good quality filler to create your replacement piece (I used Bondo). Prepare the filler according to the product directions, and completely fill the mold with it. It's important to firmly pack the filler into the mold to avoid bubbles as much as possible.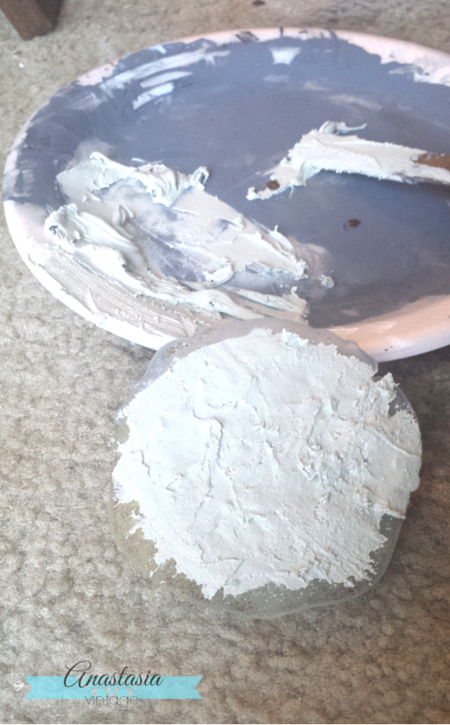 Let it dry completely, then remove the replacement from the mold. The glue mold is great for this step – since it's flexible, you can manipulate it as you need to to get your newly sculpted piece out.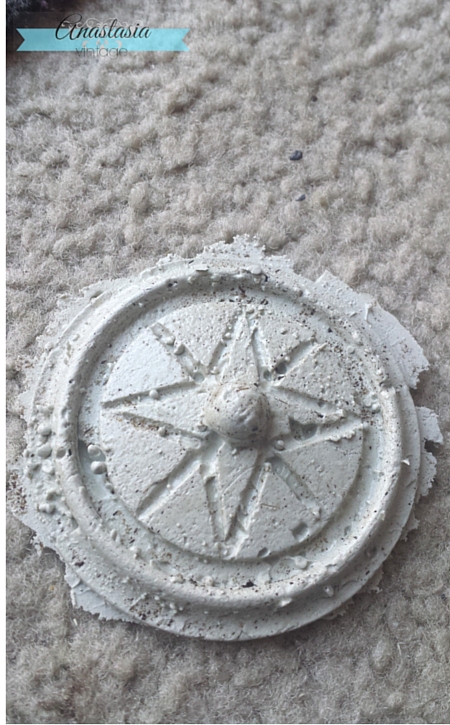 At this point, you'll want to clean up the edges, remove any extra bits, and fill any holes left by bubbles in your glue or in your filler. As you can see, I had a lot of cleaning up to do 🙂 I used regular wood filler to fill my gaps and popped off the extra pieces with my fingernail.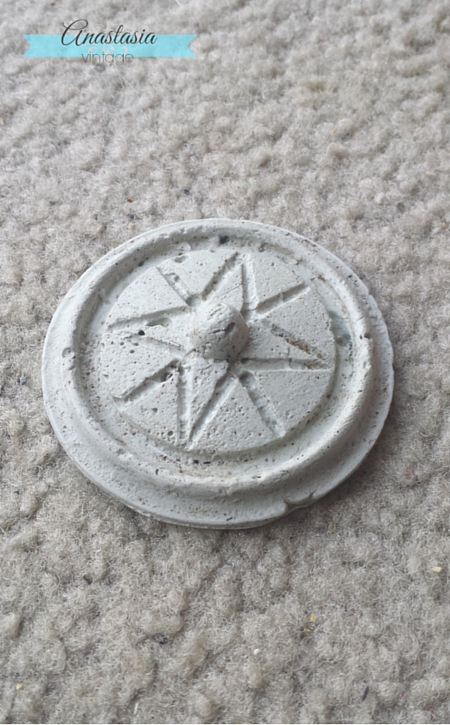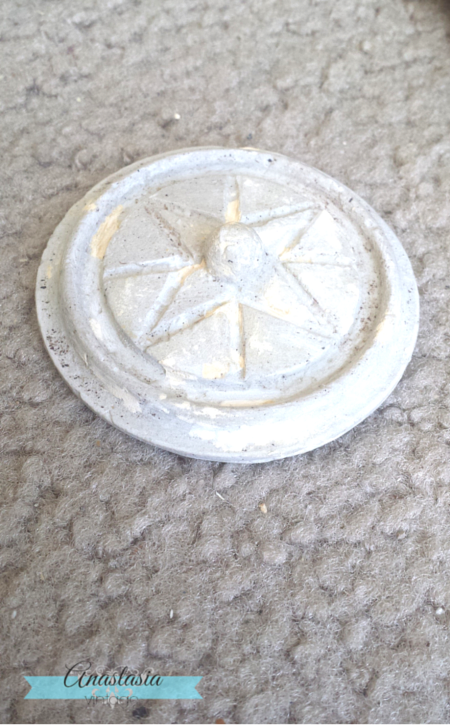 3) Attaching the Replacement
Before attaching my replacement piece, I stained it dark brown so I could distress it with the rest of the table later on. I used Gorilla glue to attach it to the table and clamped it overnight.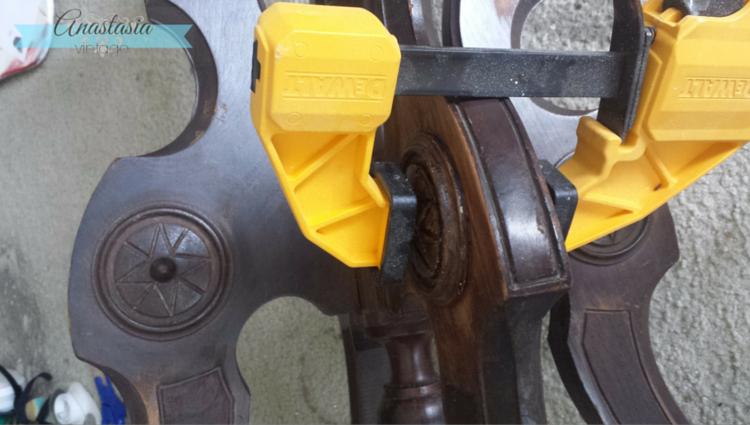 And the table was ready to be painted!
For comparison, here's one of the original medallions:
And here's my replacement: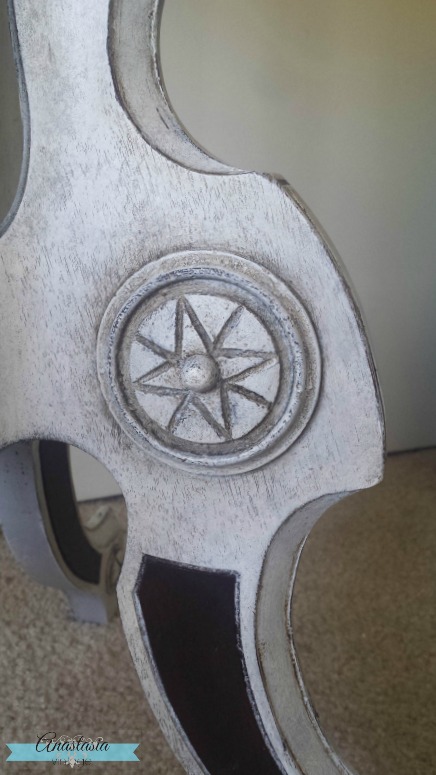 Not too bad, right? 🙂 You can catch the rest of the table makeover here. It's a good one!
Let me know below if you have questions, and if you try it out, tell me how it worked for you!
For more fronm our Working With Wood series, check out these posts: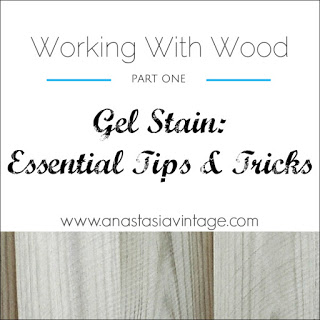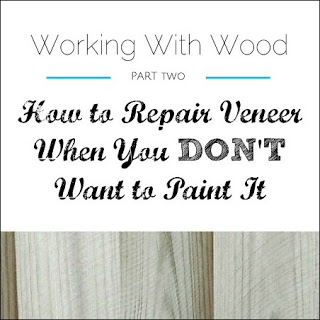 ---
If you enjoyed this post, we'd love to connect with you! Find us on:
This post appeared first on Anastasia Vintage (www.anastasiavintage.com)