Good evening! As you may probably know, I don't typically write new posts on the weekends or in the evenings, but today, I'm joining in on a very special Best of Farmhouse Friends Blog Hop! Special thanks to Angie at Knick of Time (one of the best farmhouse style bloggers in the biz) for organizing our little group for this event!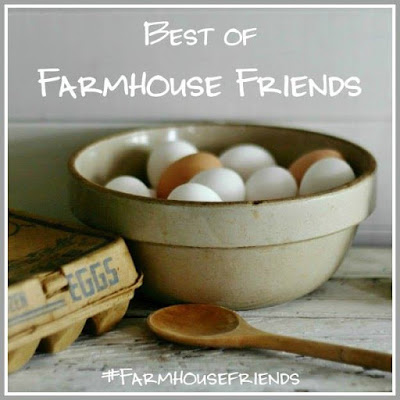 The project I'm sharing tonight is one I completed some time ago, but never got around to writing about. I picked up this simple dining chair last summer from a friend who was moving and getting rid of some unwanted furniture: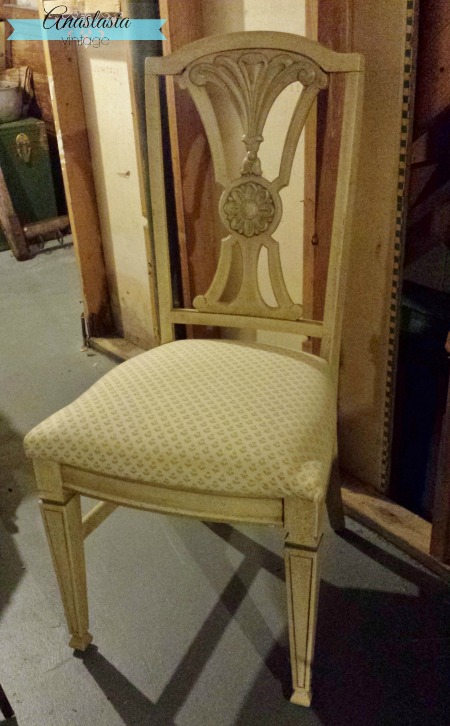 I loved the gorgeous carving on the back splat, but I just wasn't feeling the yucky yellow-ish paint. I'd done a
similar chair
with the same kind of paint a while back, but this time, the old paint wasn't chipping or damaged in any way, so I didn't go through the trouble of stripping it. Instead, I decided to use my Deco Art chalky paint – I had used it before on my
layered grey table makeover
, and knew it would stick to the old paint just fine. And it did 🙂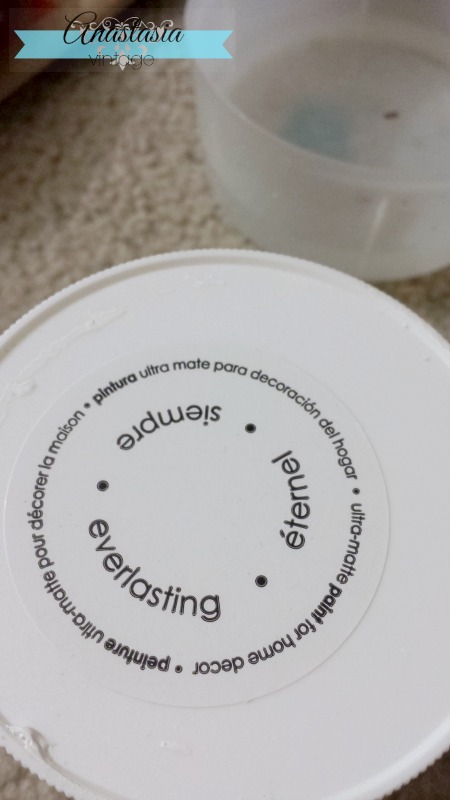 After a couple of coats, I loved how it was coming along, but it needed a bit of contrast to really draw out the details. My black wax from Wise Owl paint company was just the ticket. The hemp oil base makes it smooth, subtle, and just lovely to work with.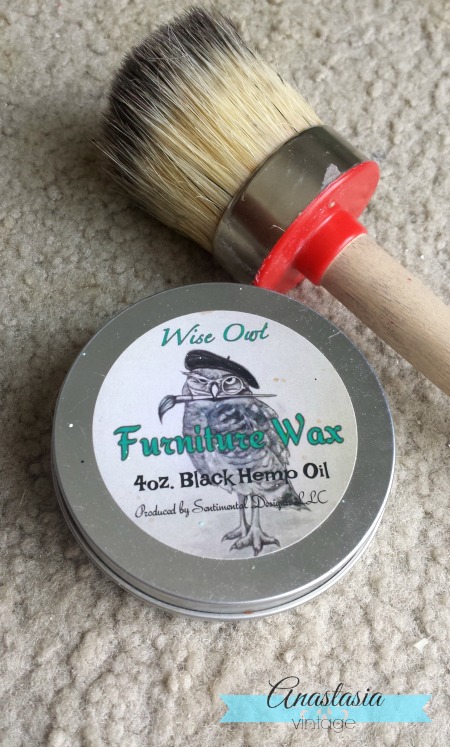 As for the upholstery, the chair was already very comfortable with lots of padding that was in great condition. So I stapled a remnant of printed burlap I had tucked away in my stash right over the old fabric. And she was all done!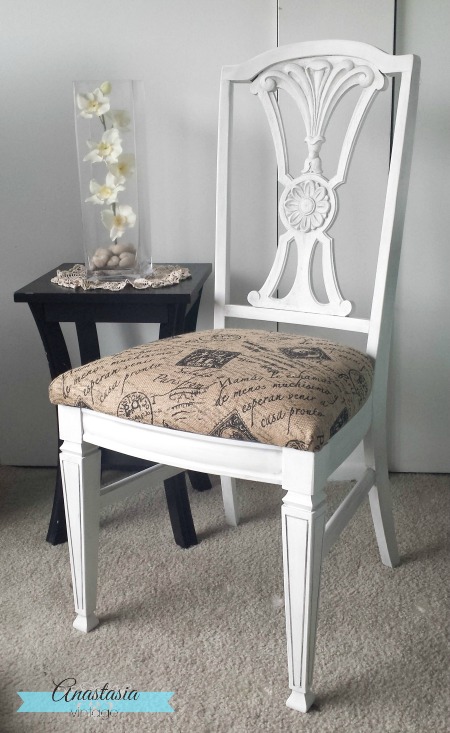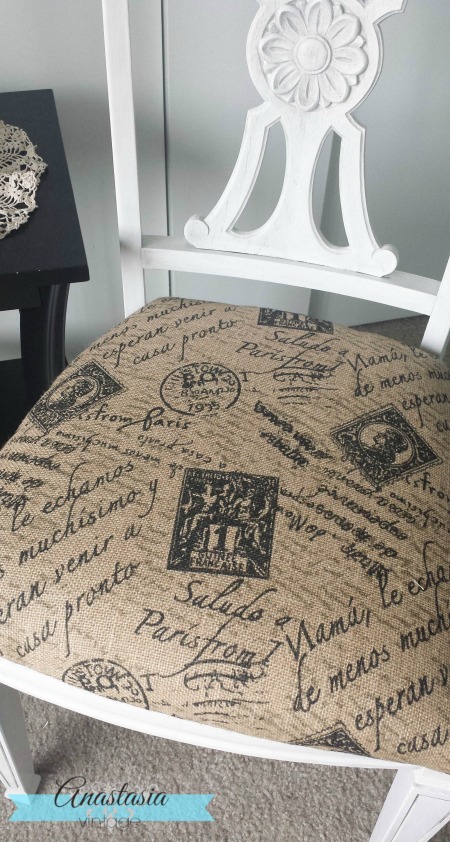 See how nice and subtle the black wax is? I just love it.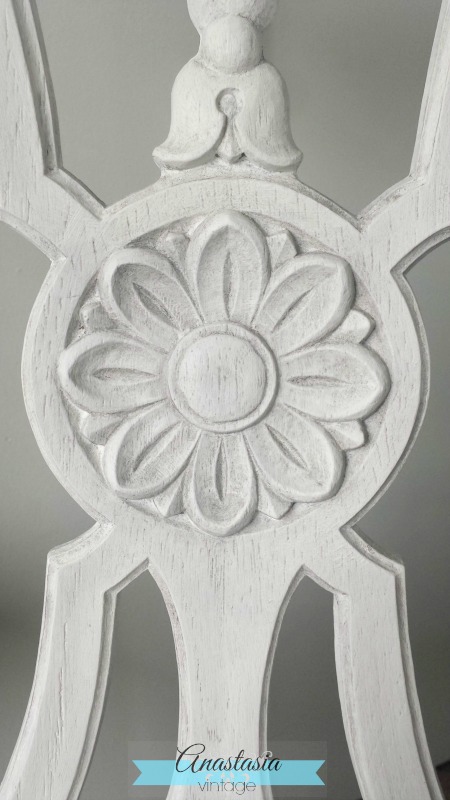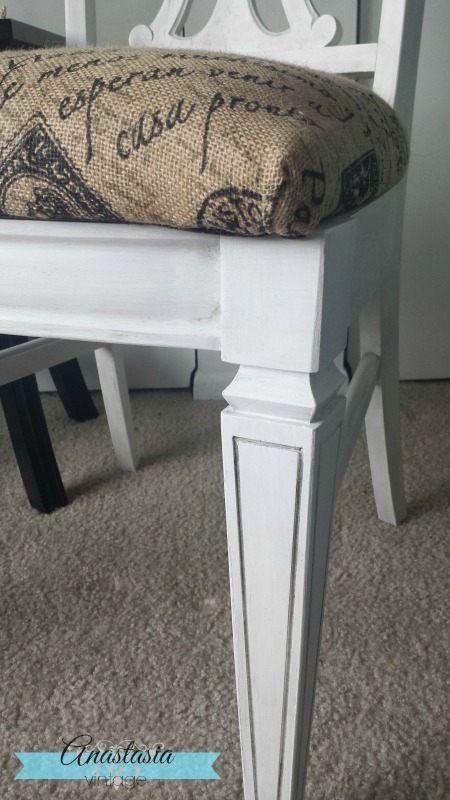 It's amazing what a difference a few simple elements can make!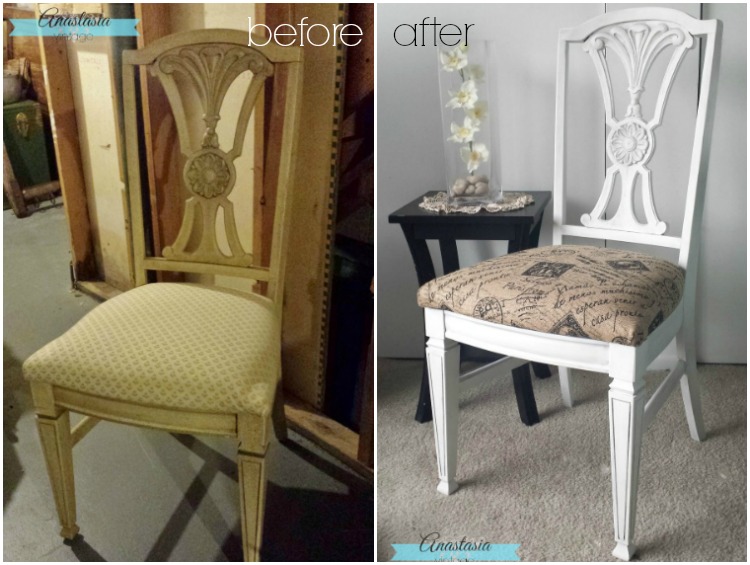 Be sure to stop by and say hello to our Best of Farmhouse Friends team!
Kim @ Hunt and Host
Tricia @
Suburban Bitches
Amy @ My Life From Home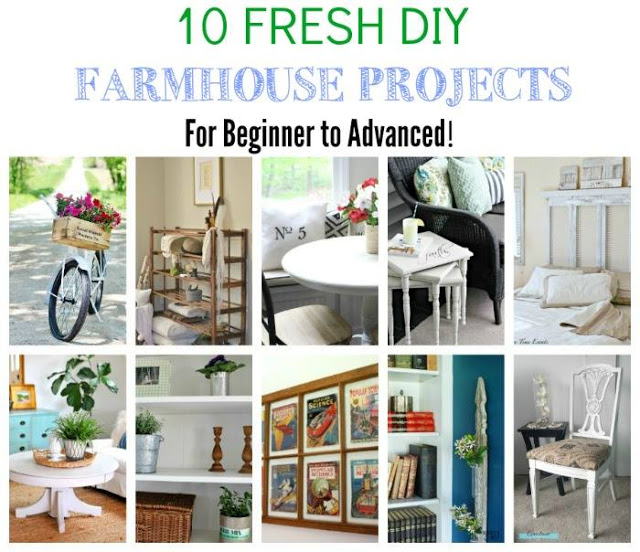 Visit hashtag #FarmhouseFriends on social media as well!


More farmhouse style goodies: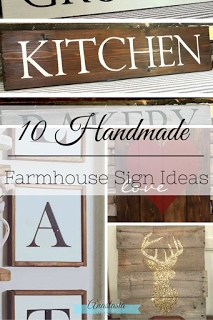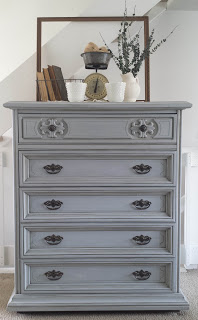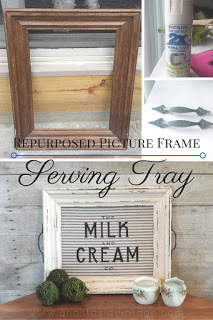 This post appeared first on Anastasia Vintage (www.anastasiavintage.com)