Disclosure: This post contains sponsored links from General Finishes. All opinions I share are 100% honest and entirely my own. Please see full disclosure policy here.
Welcome to this month's Themed Furniture Makeover Day!
(pssst…if you missed last month's awesome makeovers, no worries – you can catch them here!)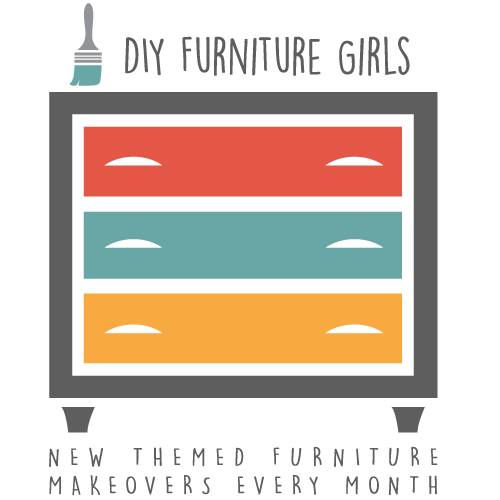 In honor of Memorial Day, our theme for this month is Red, White & Blue!
Of those three colors, the one I'd be most likely to use by far would be blue, and at first I was considering sharing these
lovely blue end tables
with you.
But as fortune would have it, I just so happened to have been painting a white piece for a friend this month, so I'll be sharing that story instead 🙂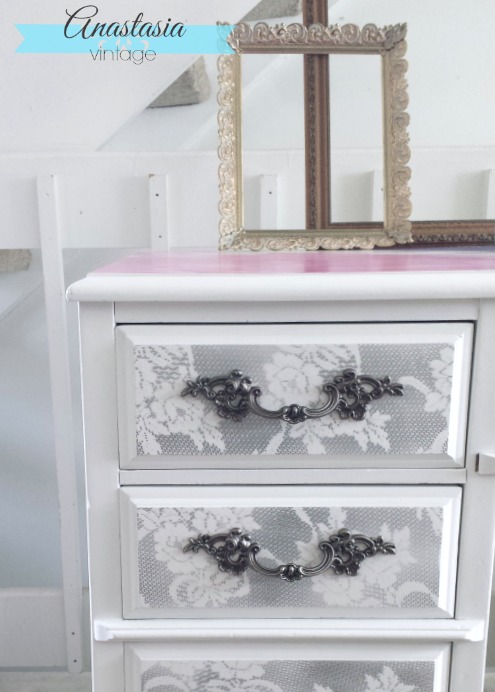 I started out with a pretty standard kneehole desk – made of solid wood and soooooooo heavy: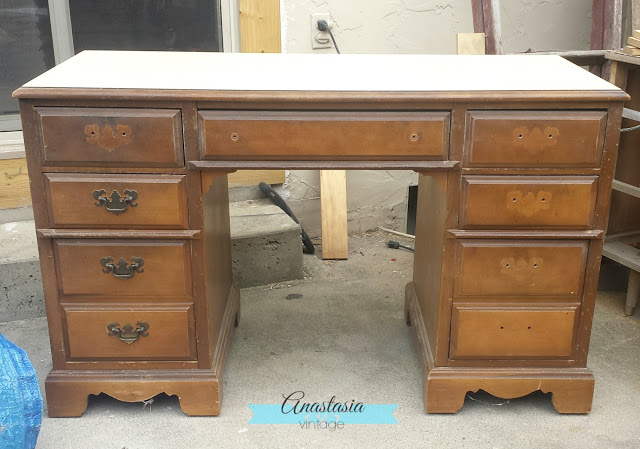 My least favorite thing about painting pieces white is the number of coats needed for solid coverage. For this piece, I used
General Finishes Milk Paint
in Snow White, and even though I technically didn't need to prime first, I did just to help cover the dark wood.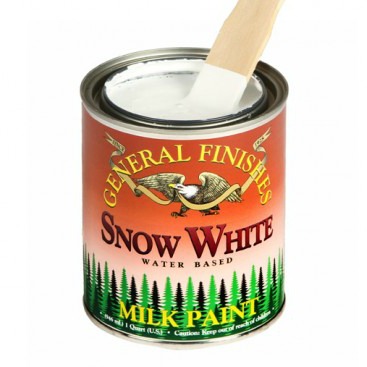 Once the base layer of paint was done, I gave the drawers a lace overlay treatment, per my friend's request. Just a simple lace valance from the thrift store, some silver spray paint, and a steady hand were all I needed.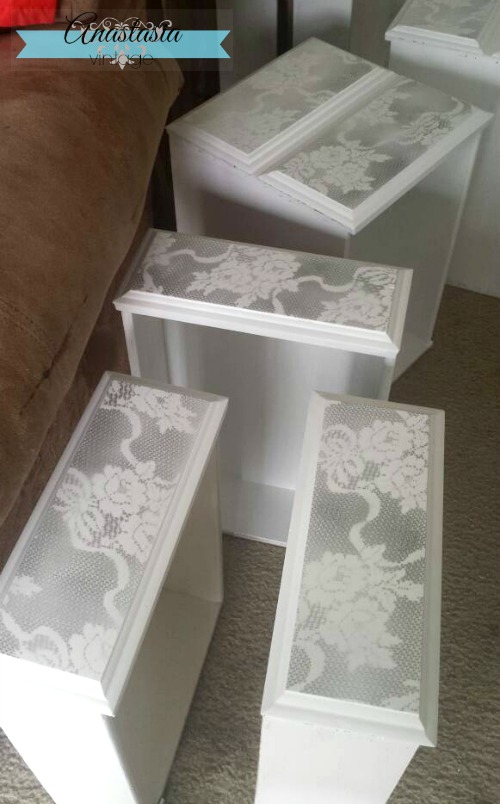 Next, I tackled the top. My friend had been inspired by the black
watercolor desk
I painted last year, and asked if I could create a similar look in a different color scheme for her.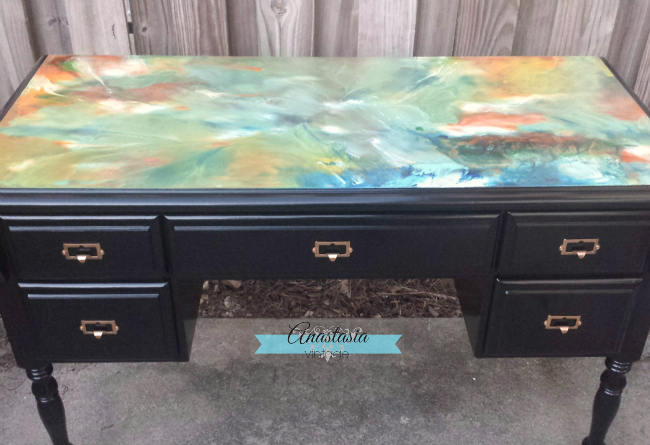 Using my favorite colored wood stain,
Unicorn SPiT
, I mixed some custom colors. After many sample boards and modifying the original technique a little, I finally landed on a look we were both happy with. You can find the video for the basic technique by the lovely creator of Unicorn SPiT
here
🙂
I sealed the top with General Finishes
Arm-R-Seal
, and the body of the desk with GF
High Performance Topcoat
. Last, I gave the lady her jewelry – some lovely French provincial pulls from Hickory Hardware.
And here she is, from drab to fab!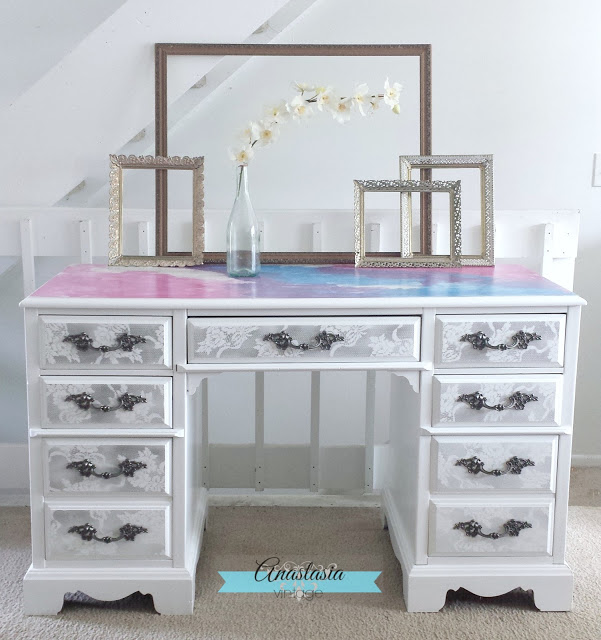 Ready for a close-up of her lovely watercolor top?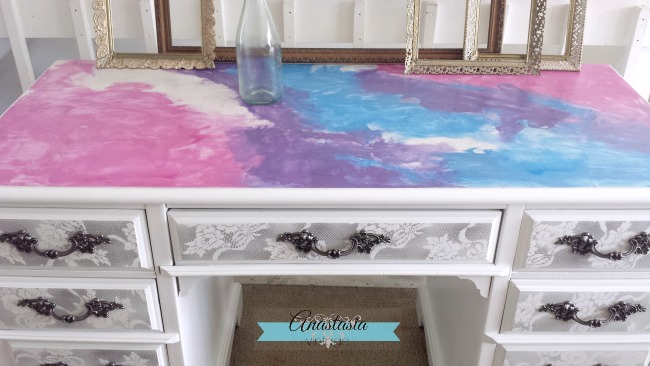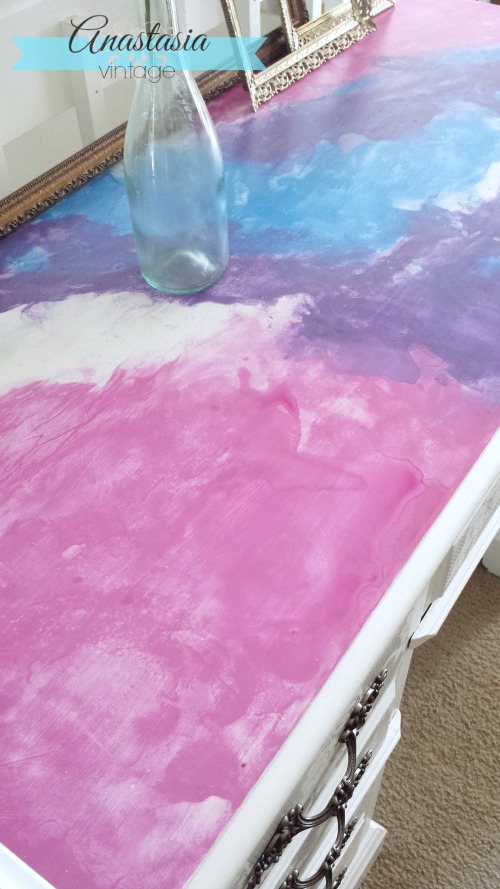 I just love it!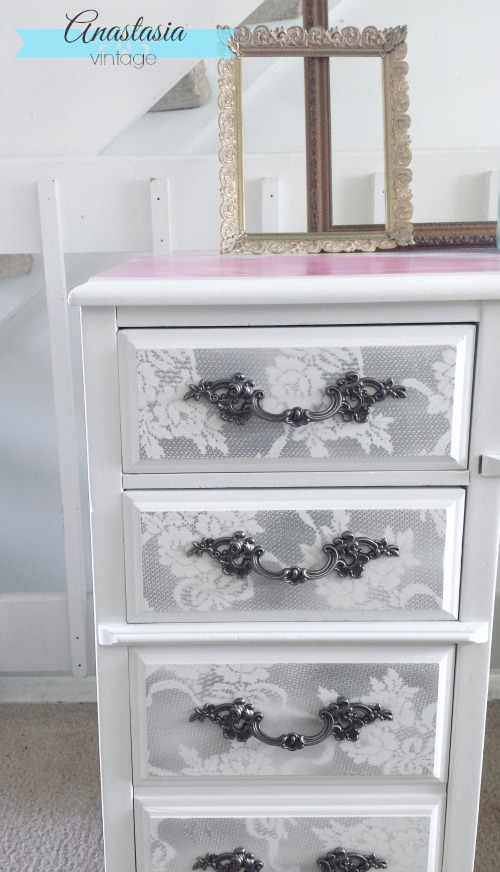 Quite a transformation, don't you think? I don't often do such feminine and frilly pieces, but thanks to my friend's vision, I might just be inspired to do some more in the future 🙂
For more inspiration in white: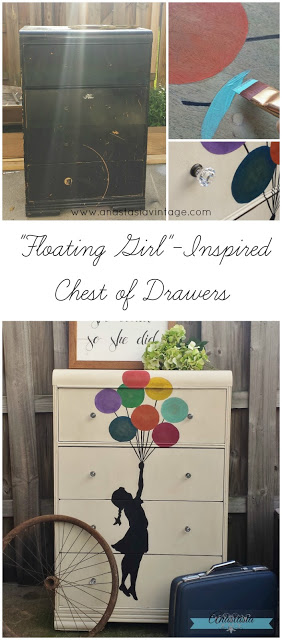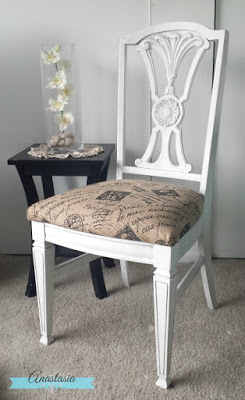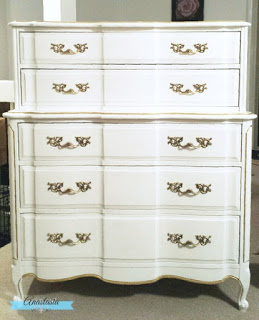 There's SO much more red, white and blue inspiration below – take a look!
This post appeared first on Anastasia Vintage (www.anastasiavintage.com)