Disclosure: This post contains sponsored links from General Finishes. All opinions I share are 100% honest and entirely my own. Please see full disclosure policy here.
Today I'm participating in another edition of the Best of Farmhouse Friends blog hop, and I couldn't be more excited to share my project with you!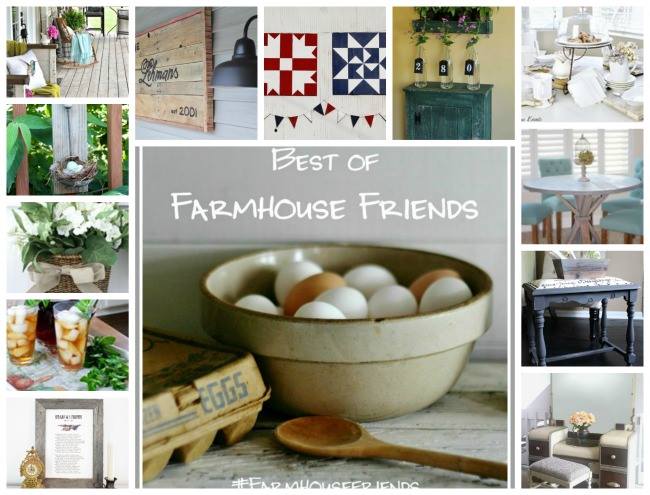 Way back when (probably about 2 years ago), I bought this gorgeous art deco style vanity on Craigslist.
Pardon the before picture; I apparently added arrows to it a long time ago to indicate where I wanted to paint, and I couldn't find the original 🙂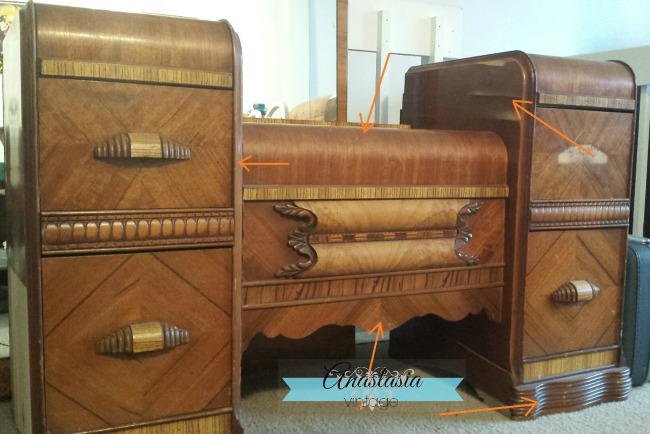 Fast forward about a year, and let's just say I made some not-so-good choices about how and where to store this piece. In the middle of winter. While I visited my family for the holidays. The end result was that I had to end up removing a lot more of the veneer than I'd originally planned.
There are no pics of that part – I was too busy freaking out 🙂
I decided on a classic, neutral color scheme for the vanity to give it a bit of farmhouse style. First, I applied a base coat of General Finishes Milk Paint in Linen. In the places where I'd left the original veneer, I decided to deepen the color with Gel Stain in Antique Walnut, one of my new favorite colors.
I added some accents with Chalk Style Paint in Empire Grey, a warm grey-beige shade. It's the same color I used on my
nightstand makeover
several months back. I also added touches of Pearl Effects Glaze in Burnished, a pretty gold color, here and there.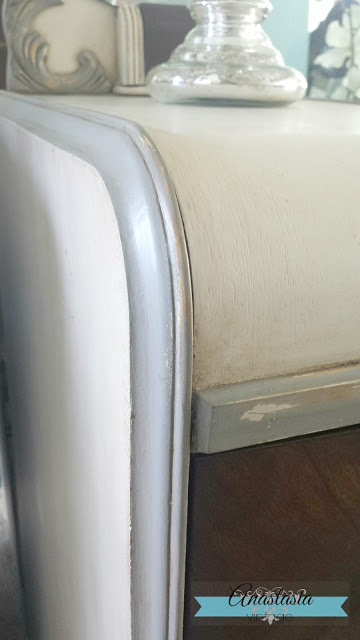 Just like with my
french provincial dresser
, I also used the Burnished glaze to add some glamour to the sides and interior of the drawers.
Fun fact: I have yet to use this glaze as an actual glaze 🙂
To add a bit more age, I used Glaze Effects in Van Dyke Brown over the whole piece. Then, I sealed with Flat Out Flat topcoat over the painted parts, and Arm-R-Seal over the stained areas.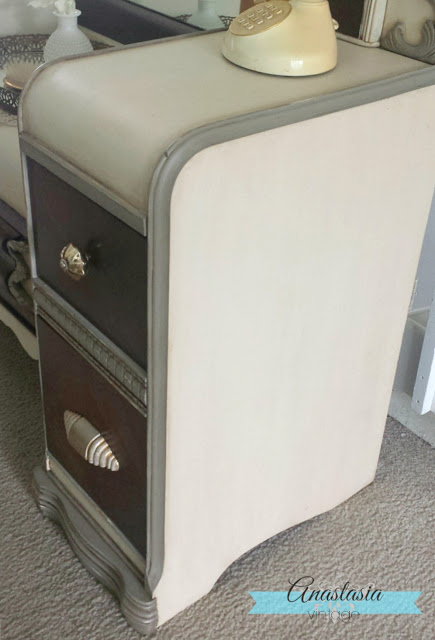 If you've been keeping track, that's a grand total of seven General Finishes products on one piece! A record for me for sure 🙂
Here's how it all came together!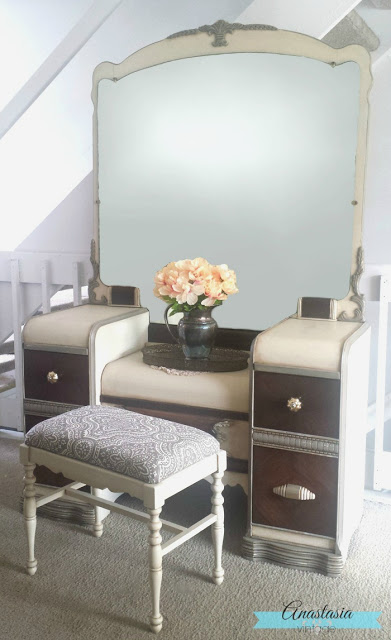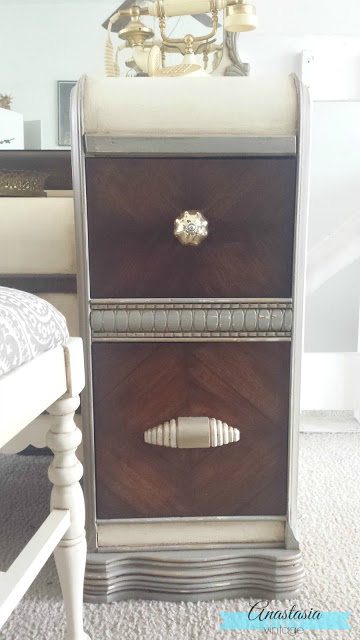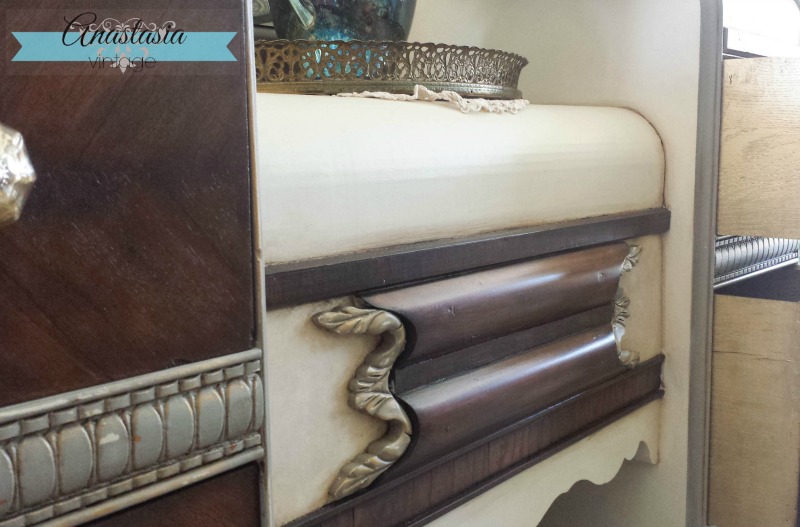 Thankfully, I was able to find fabric that coordinated perfectly the accents and style of the vanity, and used it to upholstered a matching stool.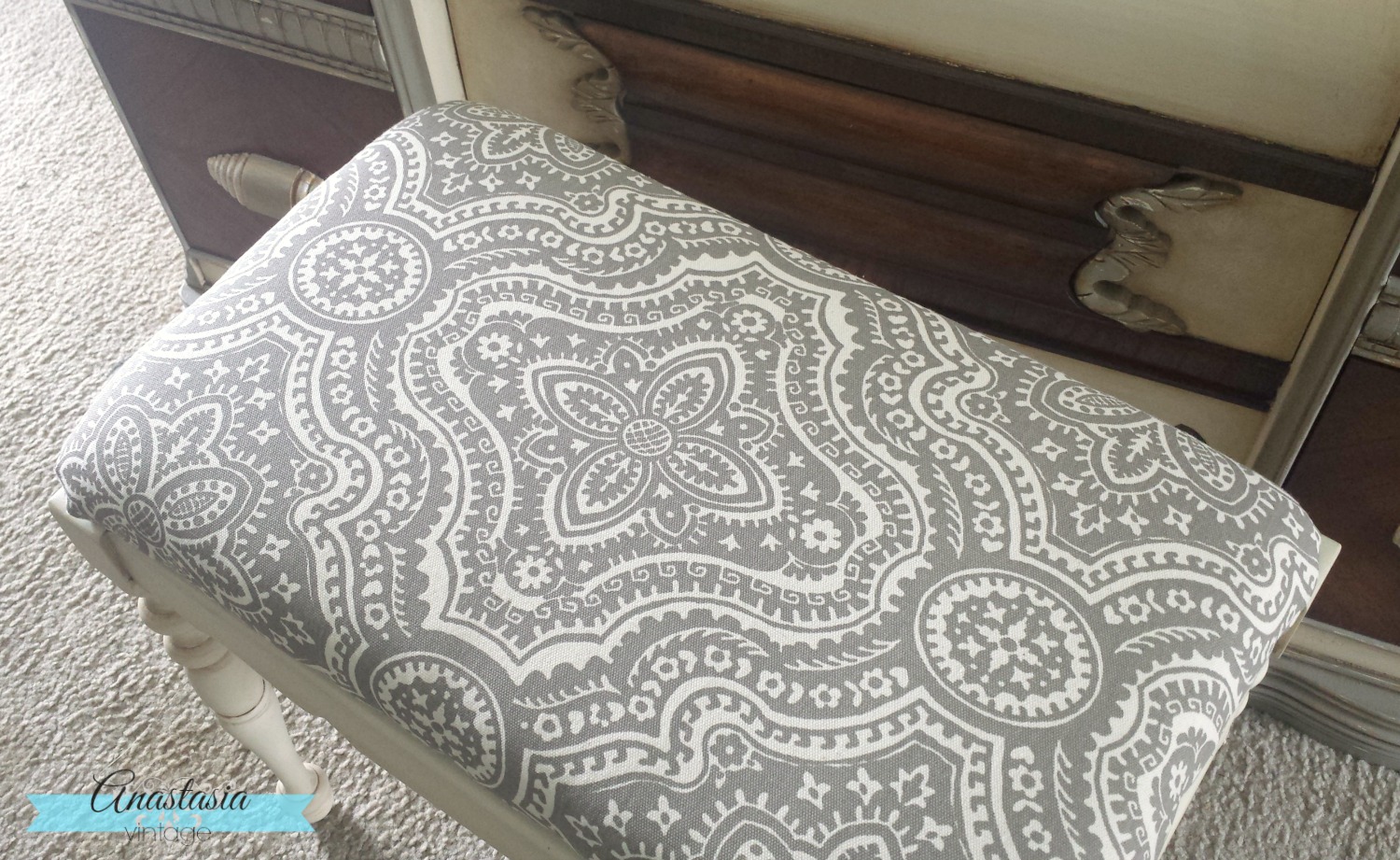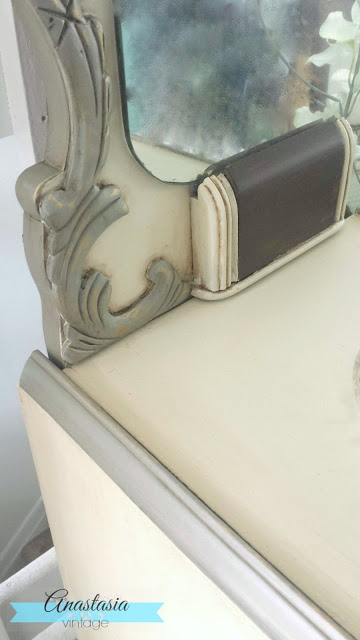 Be sure to stop by and say hello to our Best of Farmhouse Friends team!
Visit our hashtag #FarmhouseFriends on social media as well!
This post appeared first on Anastasia Vintage (www.anastasiavintage.com)