Confession time.
This month's theme for Themed Furniture Makeover Day is one I have to admit I struggled with. I even considered sitting this month out…but let's be honest, where's the fun in that? I do love a challenge, after all 🙂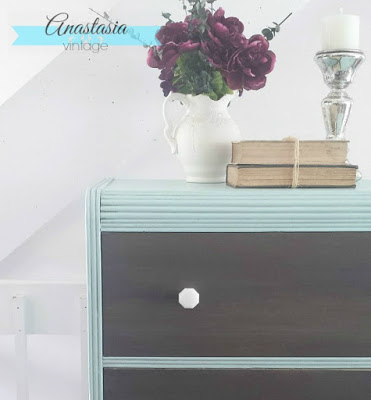 This month is about all things Coastal, and as a city girl all my life, coastal style isn't one that's ever really come naturally to me. You won't find much beach-themed decor in our house, and it's not a style I've ever really incorporated into my furniture before. And so, challenge accepted 🙂 Here's what I did: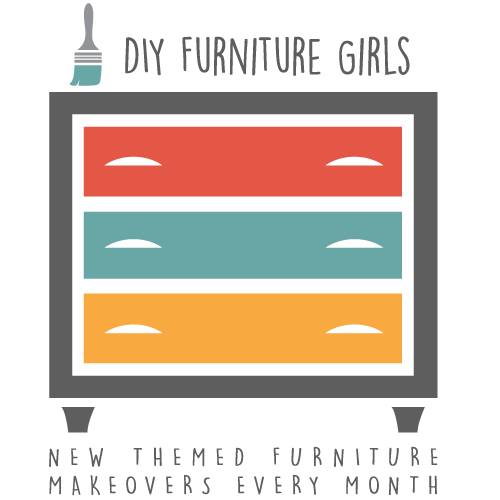 For my waterfall dresser makeover, I took my inspiration from coastal colors – a warm driftwood grey, cool, beachy turquoise, and crisp, clean white.
I've been a big fan of grey stain lately, so for the drawers, I went with a mix of colors similar to those from my
coffee table project
for TFMD a couple of months ago. The rest of the dresser was painted in homemade chalky finish paint, finished with just a hint of dark grey shading.
White milk glass knobs courtesy of D. Lawless Hardware completed the look!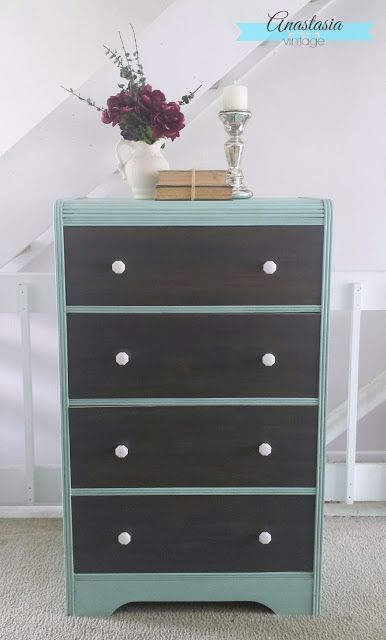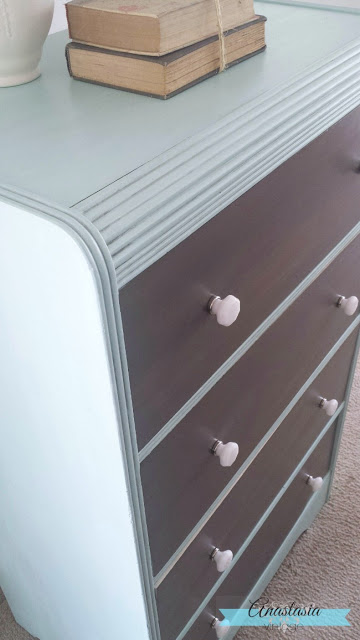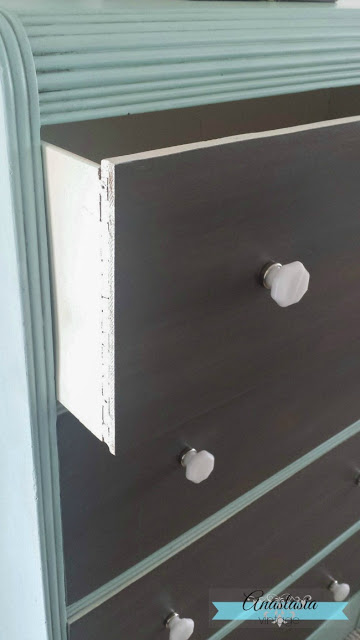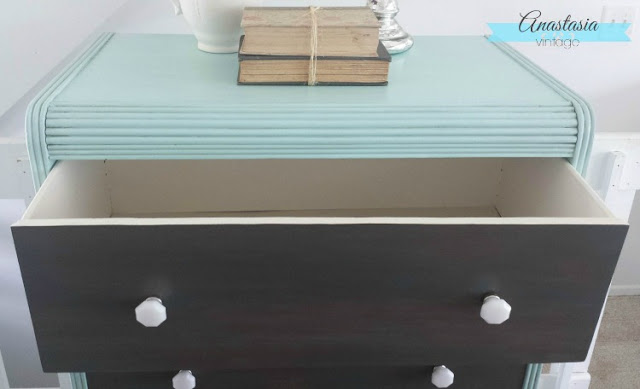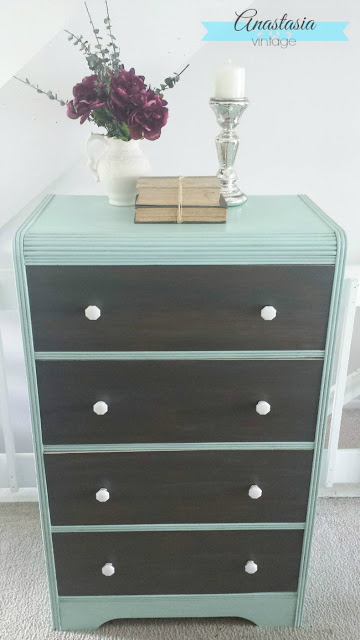 I'd say my little experiment pulling a little coastal inspiration into my own style was a success!
There's much more coastal inspiration below. Stop by and take a look at what my fellow DIY Furniture Girls have come up with this month!
This post appeared first on Anastasia Vintage (www.anastasiavintage.com)