If you know me, you know I love a good project. I'm usually not one of those gals who likes refinishing furniture that's already in perfect condition – where's the fun in that?
Nope, bring on the broken, the peeling, the literally falling apart. And that's exactly the kind of project I have for you today.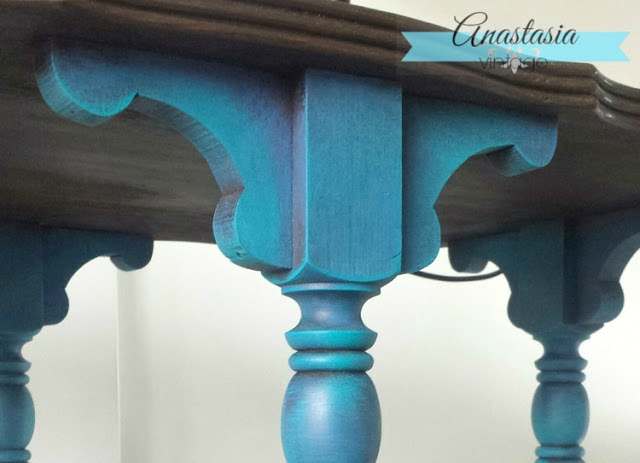 I had to pull out a big bag of tricks for this one – veneer repair, molding new parts, replacing legs, restoring wood, and finally, painting. Take a look as we walk through the process step-by-step!

The story begins with a trip to a storage unit to purchase some dressers for my stash. While there, I spotted this little occasional table. It was in a sad state, with peeling veneer, a loose leg, and water damage to one side. The owner was pretty eager to sell it to me for almost nothing.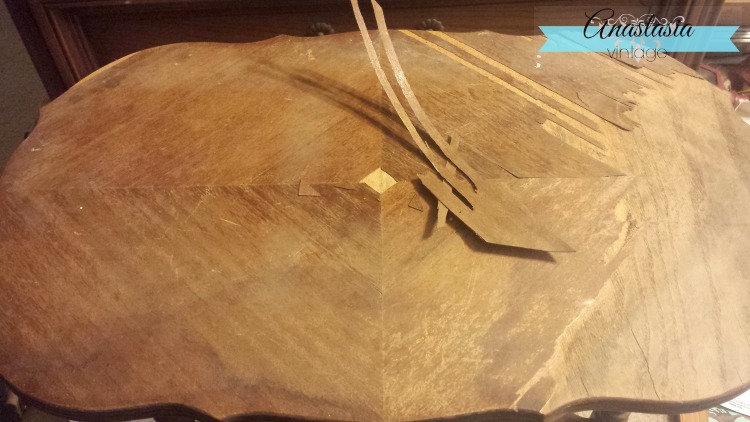 Time to roll up my sleeves and get started 🙂
Just as I did with my metallic waterfall vanity makeover, I soaked the veneer with wet towels overnight and used a metal scraper to strip it off the next morning. With this technique, you may still have some stubborn bits of veneer that need a little extra coaxing even after being soaked. On those areas, I used a hot iron on the steam setting over my damp towel for about 10 seconds, working in small sections. That softened the glue and allowed me to scrape those parts up as well. Finally, I used my sander to remove any last little remnants of veneer and glue.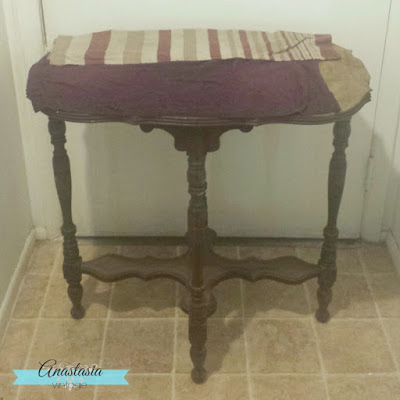 Next, it was time to turn my attention to this: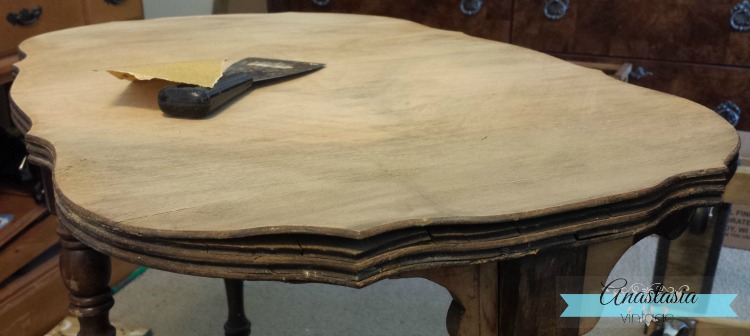 With some wood glue and clamps, I secured the layers back together, and filled in the gaps with Bondo and wood filler. It wasn't pretty, but it was much more secure and functional.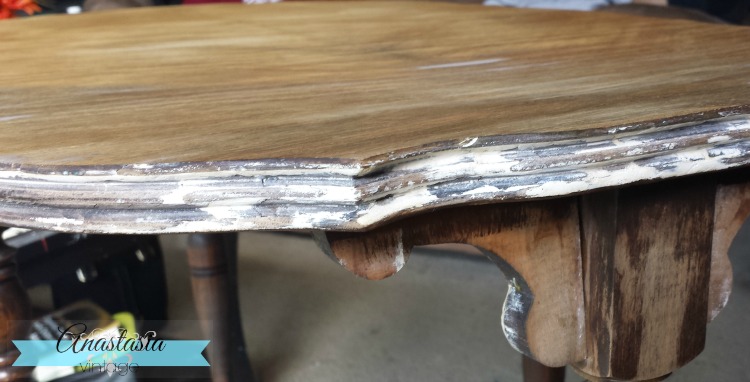 As luck would have it, one day I happened to pick the table up by its already loose leg, and this happened: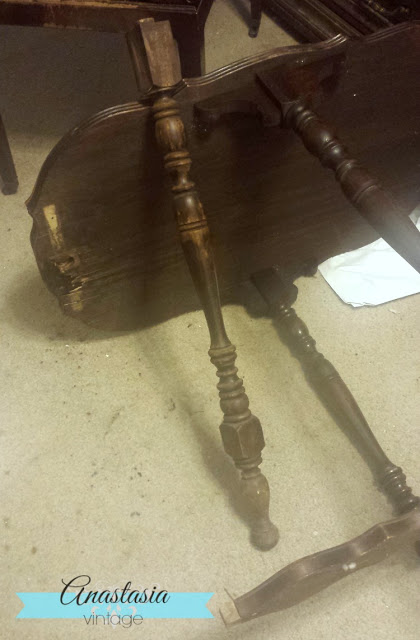 But it wasn't a big deal, since I needed remove it anyway in order to take off some more loose wood from the bottom and patch the area. I mixed up some Bondo and applied it to the area where the wood was missing, then sanded for what seemed like hours until it was level with the rest of the table, plus more sanding by hand to reshape the hole for the table.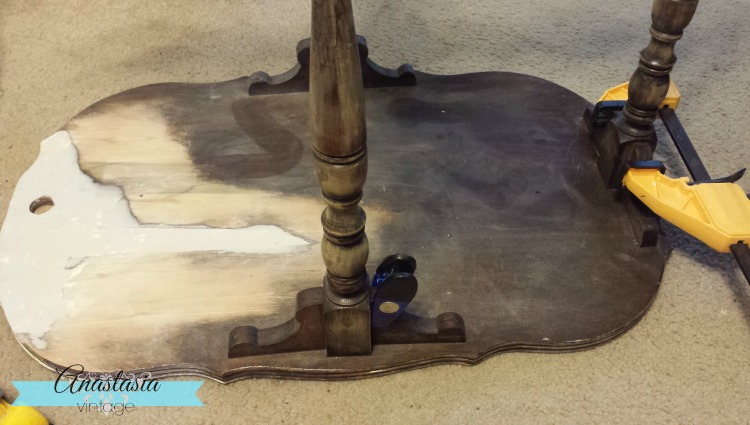 I put the leg back in place and secured it with Gorilla glue and a screw through the existing pocket hole.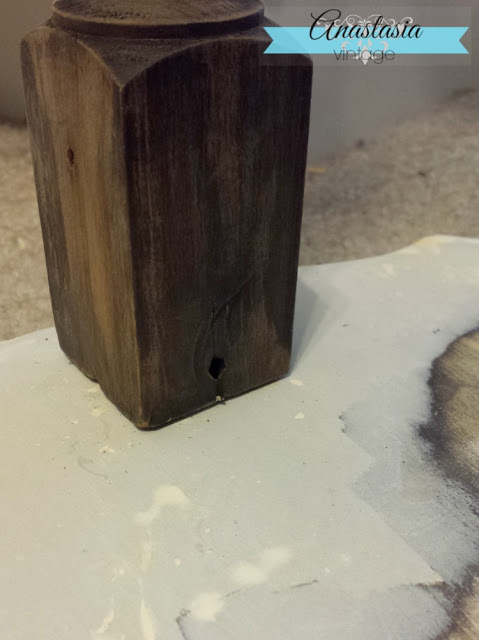 Once all the structural repairs were done, it was time to make her pretty! First, I stained the top with General Finishes Gel stain in a mix of Antique Walnut and Java. Gel stain was the perfect choice to cover the Bondo-ed areas on the bottom and edges, and blend them right in with the rest of the wood.
Then, I layered some dark blue and teal chalk finish paint I had in my stash on the table base. I sealed the base with clear wax, and used General Finishes Arm-R-Seal to finish the top.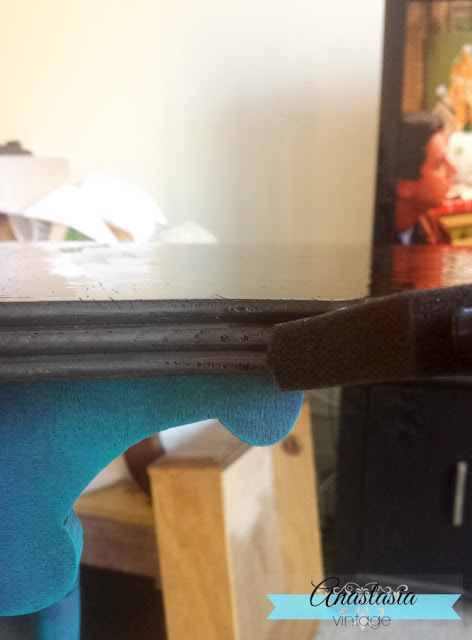 Here's what I ended up with!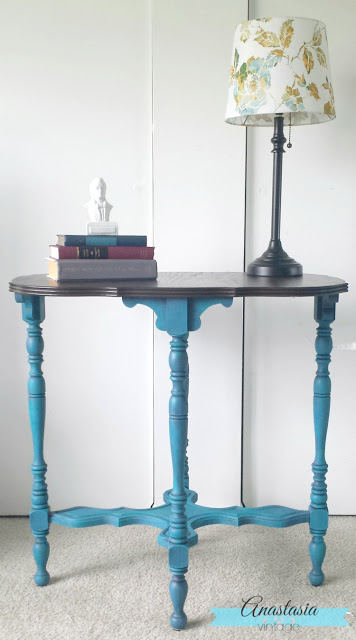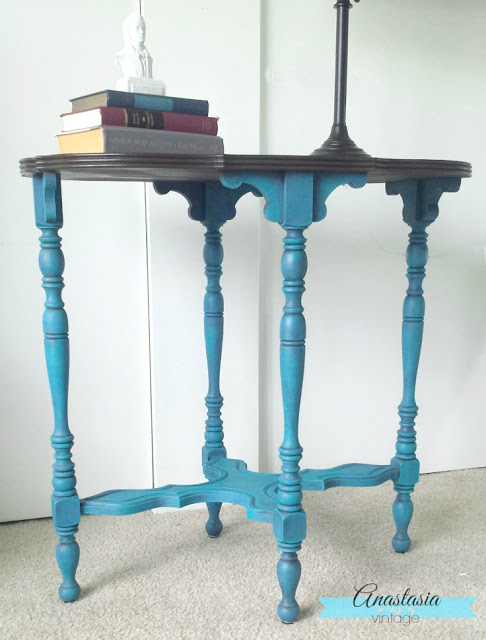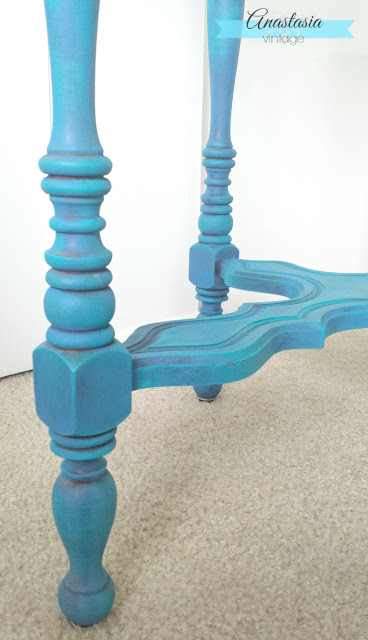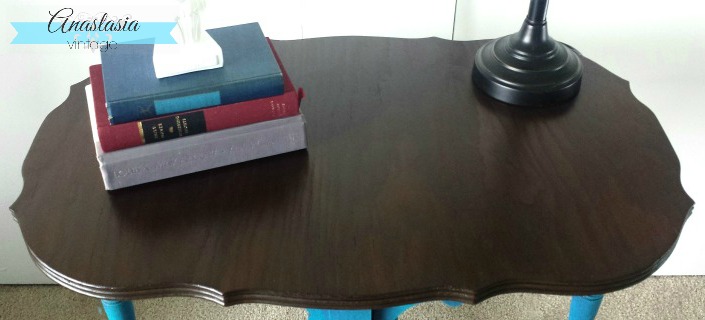 After all that work, I'm really thrilled with how this farmhouse beauty turned out. The paint colors blended together perfectly to create a really unique and interesting finish.
The rest of my Farmhouse Friends are sharing some lovely projects today as well, so be sure to check them out at the end of this post!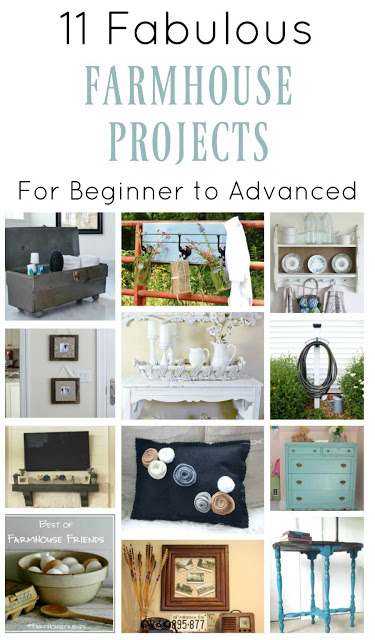 Plus, this month we're hosting an AMAZING giveaway for a fabulous piece of farmhouse goodness – this incredible 58″ windmill wall decor, valued at $90, is up for grabs to one lucky winner!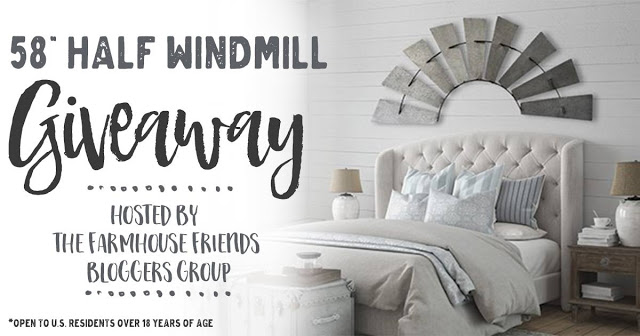 Enter below for your chance to win! You can also visit me on Facebook and like my giveaway post (look for the graphic above) and leave a comment there letting me know where you'd put your windmill for an additional chance to enter! The winner will be announced on July 22nd on my Facebook page, so stay tuned!
Good luck!!
More farmhouse goodies: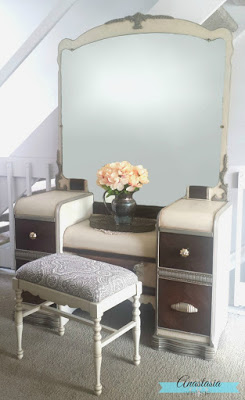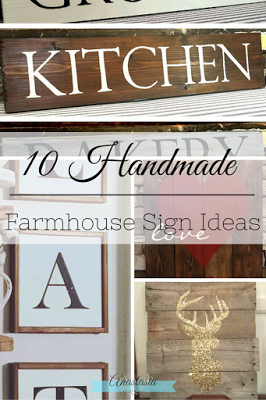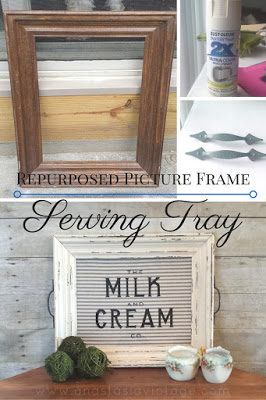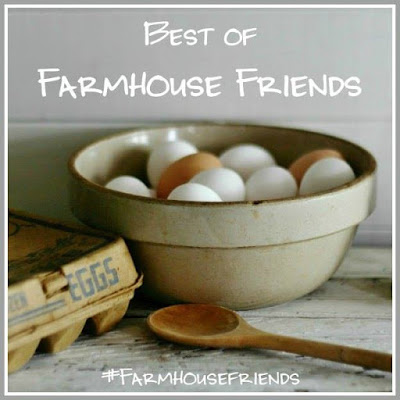 This post appeared first on Anastasia Vintage (www.anastasiavintage.com)