I think it's pretty safe to say that folks just about everywhere are experiencing some serious summer heat these days. So when I found out the theme for this month's Themed Furniture Makeover Day was "Outdoors," I knew exactly the kind of project I wanted to create.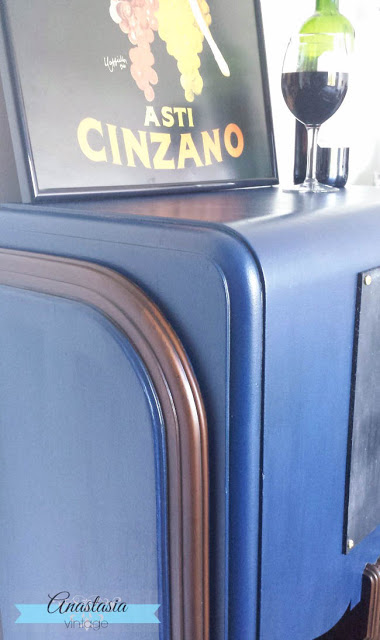 Turning this vintage radio into a wine bar was quite a lot of work, but I couldn't be happier with how it turned out. I'll show you how I did it, and there are even more fun outdoor projects from my fellow DIY Furniture Girls that you can check out at the end!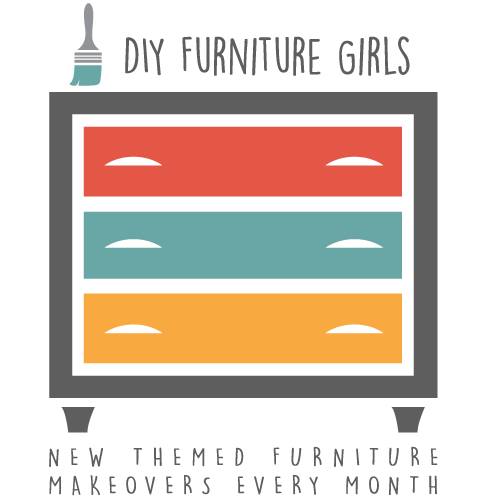 I'll be honest – this project is one I've wanted to try for a few years, so I was over the moon when I saw this awesome radio cabinet for sale on Craigslist. The previous owner was a vintage radio enthusiast, and had gutted the radio to use the parts for another restoration project. Not only did that save me a bunch of work, I felt good knowing I didn't have to dismantle a working radio to carry out my plan.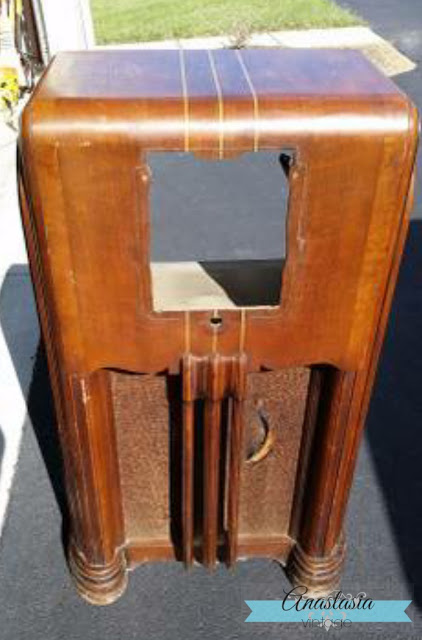 My first step was to fill some holes in the interior that I wouldn't be needing. Bondo to the rescue once again! I then sanded down those areas and cleaned the whole radio multiple times.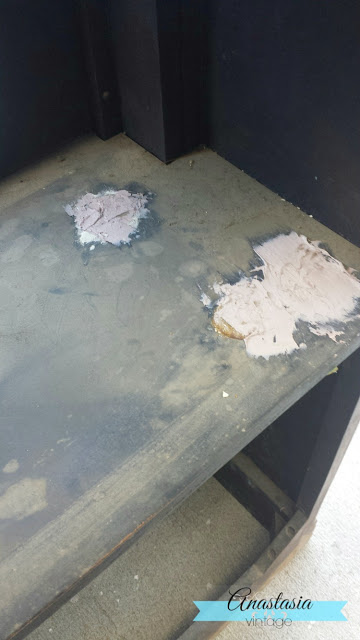 I also removed the interior front panel with the speaker grill cloth. It was torn and very dirty, and I wouldn't be needing it anyway.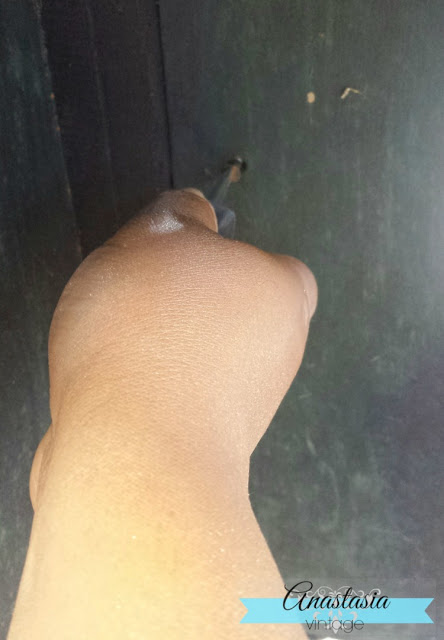 Next, it was time to paint. My HomeRight Finish Max Pro paint sprayer was perfect for getting into all of those interior nooks and crannies without getting paint all over my arms or having to flip the whole piece upside down.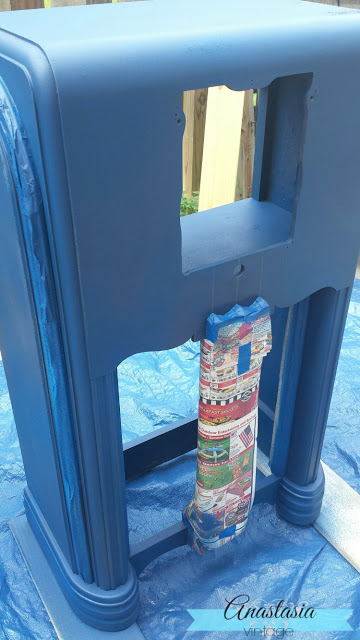 I left some parts of the wood exposed for contrast, but they were in need of some serious refreshing. With a light sand and a quick coat of General Finishes Gel Stain in Antique Walnut, I was able to restore the rich color while still leaving a bit of their character and age.
Gel stain is a fabulous product for touch-ups like this – you can check out my essential tips & tricks for using it
here
.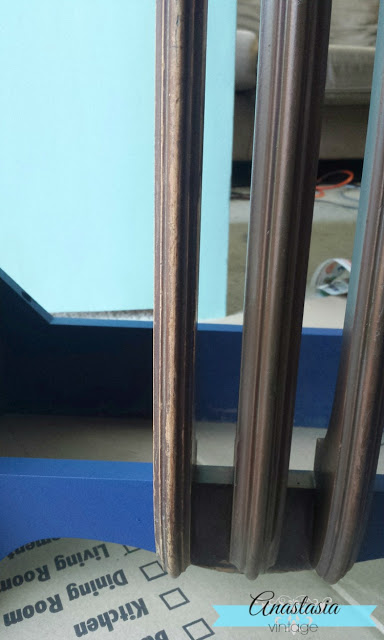 (What's the in the background, you ask? Why, it's none other than my coastal-themed project from
last month's TFMD
!)
Next, it was time to do some building. I whipped out my Kreg Jig and constructed a simple box with an x-shaped wine bottle rack from some pieces of 1×10 and 1×4.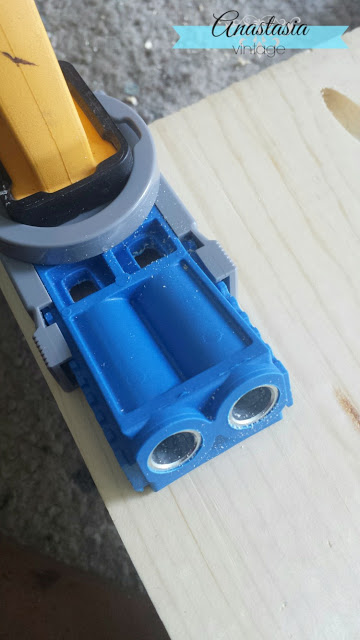 I haven't really done much building since my
IKEA hack
last fall, so this was a pretty big feat, and I'm proud of myself for pulling it off!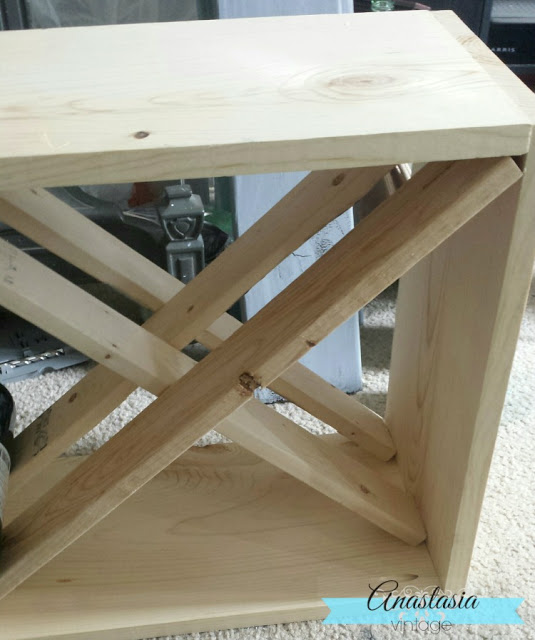 Lastly, it was time for some finishing touches – staining and attaching the wine rack and wine glass holders, and creating and attaching a chalkboard surface for the front.
Ready for the big reveal? Here it is!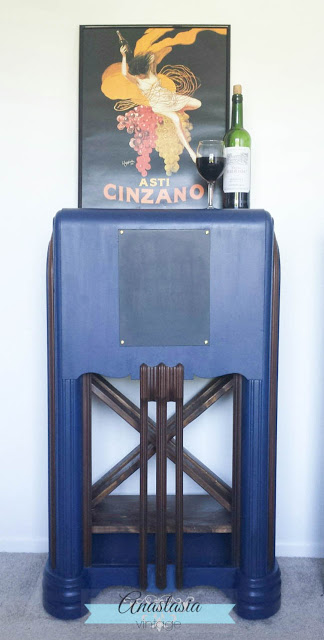 I just love the contrast between the natural wood and the deep blue paint: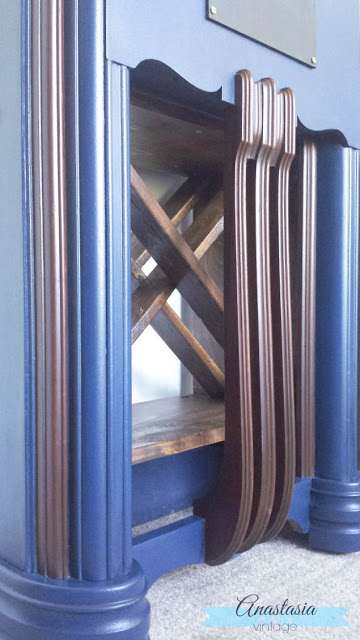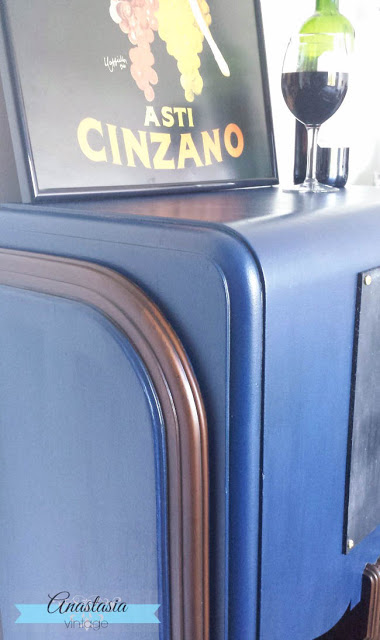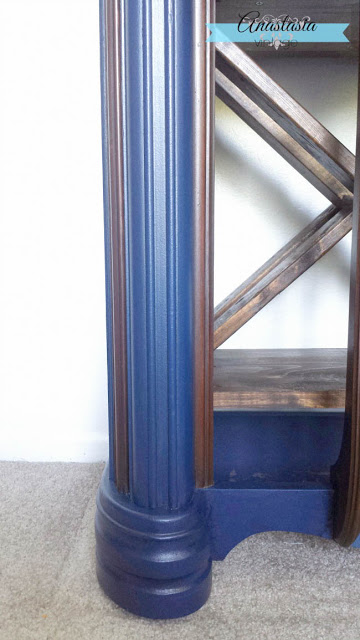 From the back, you can see all of the functional parts – the bottle rack that I stained to match the details on the front, and glasses hanging from the wine glass racks mounted above.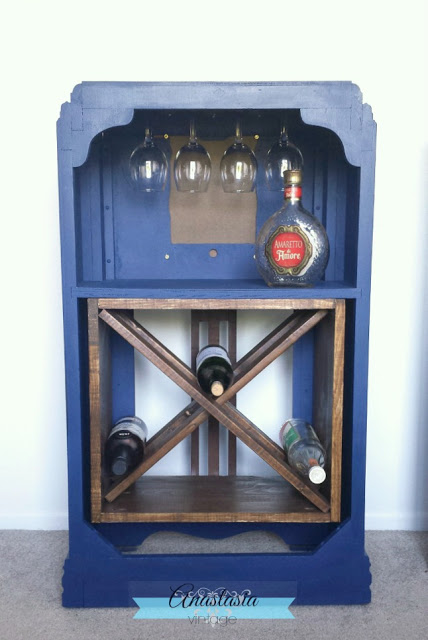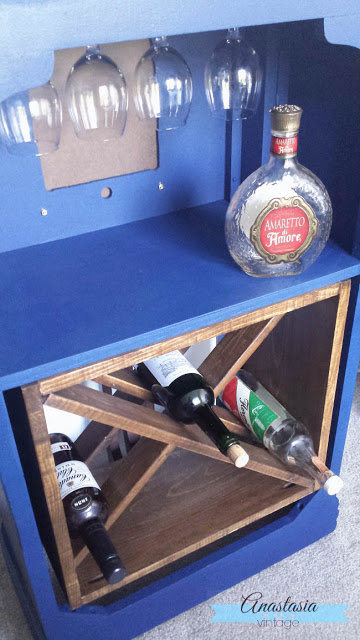 It's mounted on ball bearing casters, so it can easily be moved around and used in all kinds of settings. It would be great outdoors by the pool or patio, or indoors for a dinner party or game night! 🙂
It was a labor of love, but once I'm so glad to have finally check off of my list!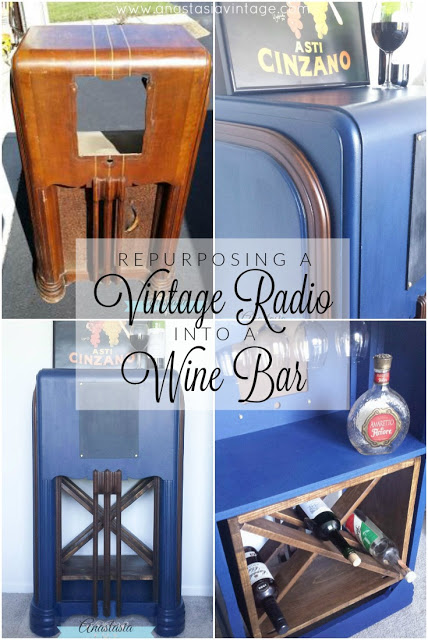 There's so much more "Outdoors" fun to be had this month – don't miss the rest of this month's TFMD projects below!
This post appeared first on Anastasia Vintage (www.anastasiavintage.com)