The vintage trend has been steadily becoming more and more popular recently, and in particular, many people have begun to incorporate vintage style into their bathrooms. The vintage farmhouse look seems rustically charming while still being of-the-moment, and the sink is the focal point in the farmhouse bathroom. It may seem expensive to recreate a farmhouse sink in your bathroom, but it's actually quite easy to achieve the look. Here are some tips and tricks to help you bring this trend to life in your bathroom.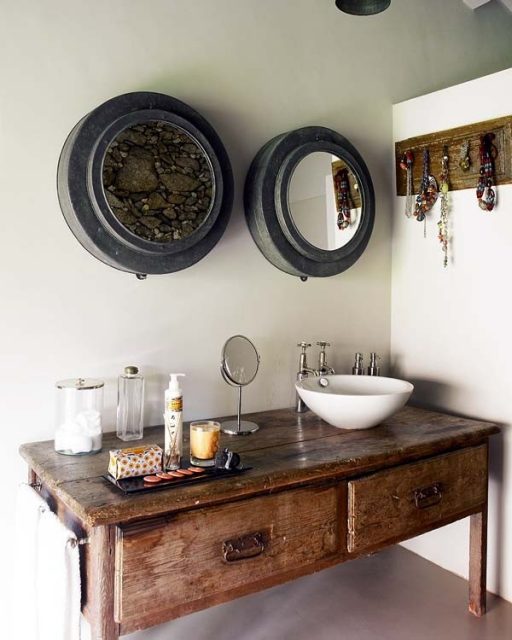 Go antique shopping.
Sometimes the best deals come up in the most unexpected places. The first step when creating your own DIY farmhouse sink is to look at any and every place in your local area that sells antique furniture and other vintage items. You would be surprised by what types of items can be converted into a sink with a little creativity. Many people have used old washbasins, farm troughs, even wheelbarrows as vintage sinks. You can also add a basin on top of a piece of vintage style furniture, as this Spanish homeowner has done.
SEE ALSO:
Give it a coat of paint.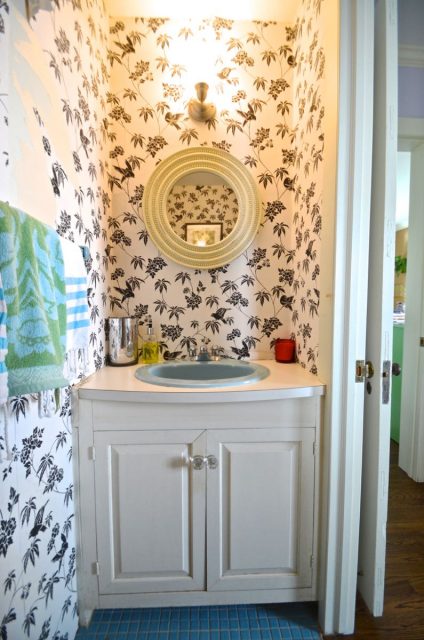 Even the nicest pieces of furniture are likely going to need a few finishing touches before they can go into the bathroom. Determine what would look best given the theme of your space and the color palate you are using. You may want to add a stain to wood furniture, or an anti-rust treatment to metal. Then, you can always add a new coat of paint in a fun color to brighten things up, as seen in this photo. Blogger Charlotte actually painted the basin of her sink this deep gray color to give it some sophistication.
Install the plumbing.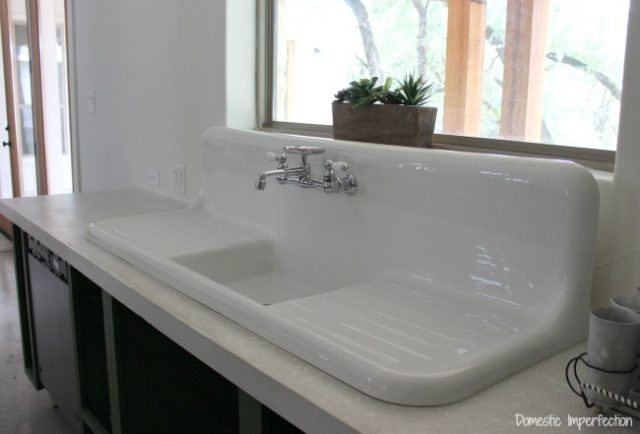 This will likely be the most difficult part of the process, and it will be different for every home. You may need to consult a plumber to determine how to best install your new sink, but chances are you'll be able to find the instructions you need by searching online for information about the type of sink and fixtures you have. Installing the plumbing correctly is crucial to having a working sink. Blogger Domestic Imperfection found her basin and faucet separately and installed them herself.
Add finishing touches.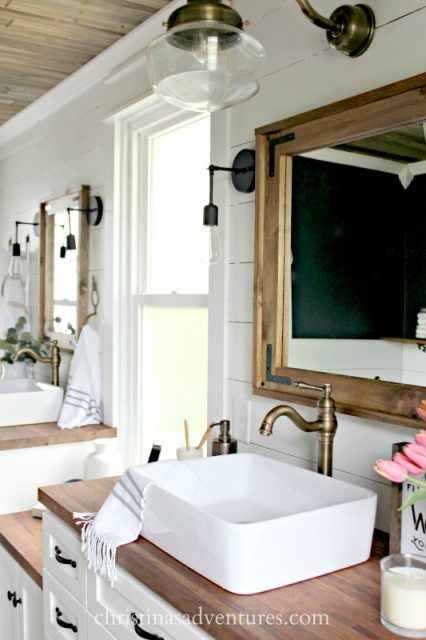 No farmhouse sink is complete without some adorable shabby chic touches to finish it off. For example, many people choose to pair their sink with potted plants, vintage art, or classic candles. Blogger Christina used all three in her makeover!