A dresser is one of the most important and functional pieces in a bedroom. It's often a focal point of the room, so why not make it stylish by adding vintage touches? There are plenty of simple ways to make your dresser chic and fashionable. Here are some of the easiest ways to upgrade a plain, boring dresser.
SEE ALSO:
Add Vintage-Inspired Handles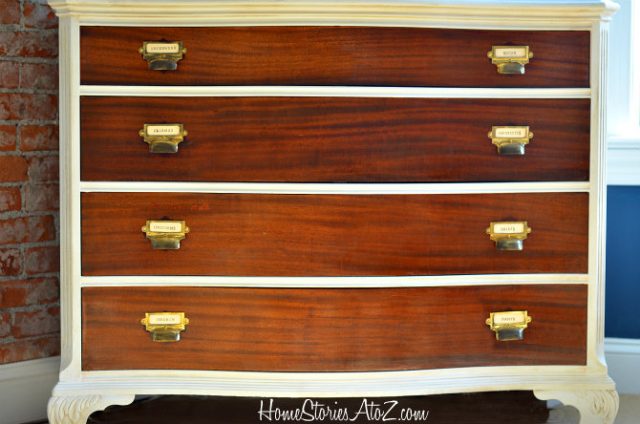 Switching out the knobs or handles on your dresser is one of the easiest ways to add a vintage touch to your dresser. In this case, blogger Beth used old card catalog organizers as labels for her clothing. Not only does this look very chic, but it also is very practical and helps you keep your items in the correct place. Additionally, Beth painted the exterior of the dresser to give it a stylish two-toned effect.
Create A Modern Distressed Look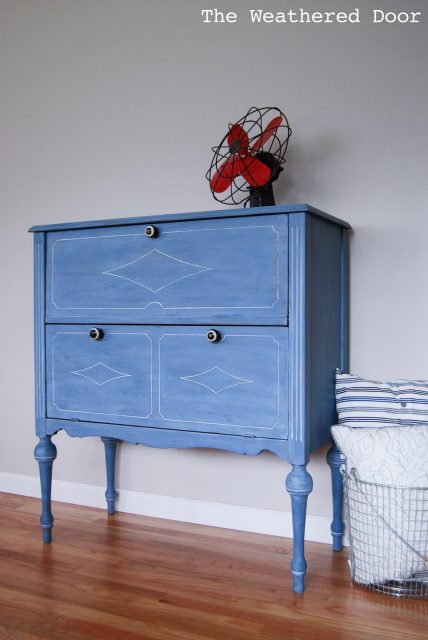 Adding a weathered, slightly beat-up texture to your dresser is a great way to give it a vintage feel that's still appealing and current. While this may look like a difficult project, it's actually not difficult to do. Blogger Reeves used milk paint with white wax to create this dresser. The type of paint you use is a huge factor in the way the dresser looks overall, and often you can completely change the look of your room just by repainting your dresser.
Lace Drawers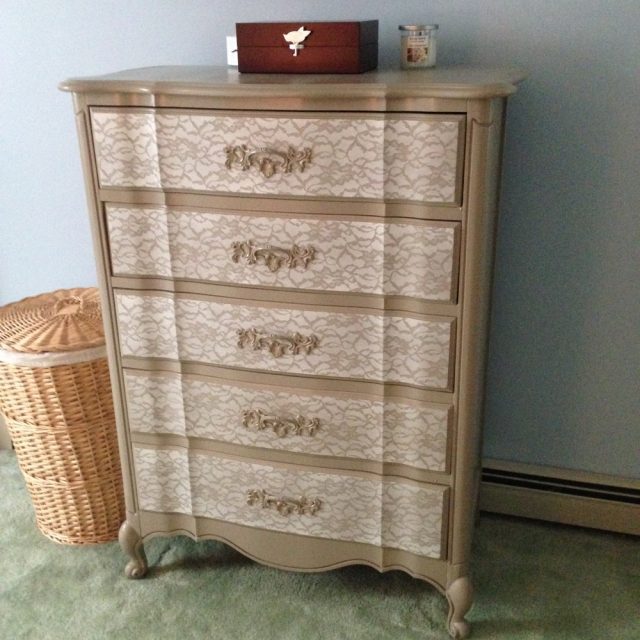 A fun addition to your wardrobe that gives it a girly edge is lace-patterned drawers. It's quite simple to take a lace overlay or wallpaper and stick it to the wardrobe using spray adhesive. This not only adds interest to the piece, but it also can cover up any imperfections that might be present in the original paint or finish. Blogger Michelle used a simple lace overlay to repaint this old dresser in style.
Use Varying Wood Stains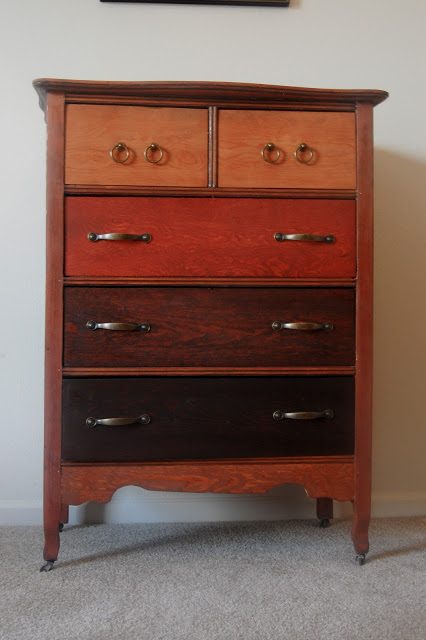 Give your old wood dresser some new appeal by re-staining each of the drawers slightly different shades. This adds dimension to the dresser, so it will really stand out in any room. This is also a great way to play with unique color palettes without going overboard. Blogger Julia used a different stain on each drawer to create an ombre effect with her dresser. While this may look complex, this is actually a very easy project that you can do in an afternoon.
You don't have to spend tons of money on a dresser to get this chic, vintage style. You can easily use these tips and tricks to transform a great find from a thrift store or yard sale.